Horror movies have been plagued with terrible reviews for decades and criticized for their unchanging stories. One sub-genre though has changed the variables around its formula over and over, especially in the last 20 years, and brought the genre back from the dead. This has also led to the birth and sustenance of one of the most popular TV series, 'The Walking Dead'. Here is the list of top zombie movies ever. You can watch some of these really good zombie movies on Hulu or Amazon Prime.
15. A Christmas Horror Story (2015)
An anthology of short stories, "A Christmas Horror Story" will surprise because of the quality performances which the directors were able to draw out of his cast, some of them quite young. High school students investigate a mysterious homicide, a couple of notices their young son is acting strangely after a snowy forest trip and one family is stalked through a winter wonderland by Krampus, the Xmas demon. These are some of the stories you will encounter in this mystery/horror film. And especially appropriate to watch on Christmas time.
Read More: Best Character Entrances in Movie History
14. What We Become (2015)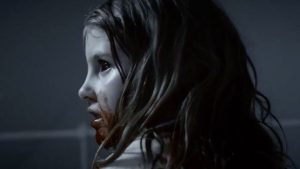 A family of four is quarantined in their home as a virulent strand of the flu spreads into town and they are forced to the extreme to escape alive. Set in a small town in Denmark, "What We Become" starts out as a fairly slow-paced movie. Nevertheless, it actually turns out to be interesting and thrilling. The locations, settings, and moods feel very realistic. Also, character development and dialogue was satisfying. It is a movie well-worth watching if you enjoy zombie movies, and don't mind it not being a movie with a standard English audio.