Animated movies this year have been a bag of chocolates. Yup, just like Forrest Gump. You don't know what you're going to get, but you know that it's going to be awesome. Unlike conventional animation which is known for the comedic and childish elements, the plot were seen moving towards denser and even dark stories, meant not only to entertain the audience but also to give a lesson which will follow them for life. Case in point, movies like 'The Breadwinner' and 'Loving Vincent' where rich texture and densely amalgamated plotlines were used to portray human emotions which normally slip out of our attention. It's not a surprise that these movies have been able to get Golden Globe and several other sophisticated nominations as their Christmas gifts. Let's hope for the year 2018 transitions like these continue to happen, and we as audience keep appreciating them. Here's the list of top animated movies of 2017. The list includes kids animated movies, Disney animated movies, Pixar animated movies and funny animated movies.
10. Captain Underpants
Krupp is the strict and vicious principal of Jerome Horwitz Elementary School, where he makes every child's life difficult by imposing ridiculous rules. George and Harold are fourth grade pranksters who keep spreading fun and laughter by publishing comics about a funny superhero called Mr. Underpants. After their comics are confiscated, and Krupp plans to separate them, the duo uses a 3D Hypno ring to hypnotize the principal into becoming Mr. Underpants, a very gullible superhero who thinks his cape and underpants have superpowers. The prank turns upside down when a new teacher called Poopypants tries to turn all the children into boring people who don't know how to laugh. Captain Underpants and the prankster duo must stop Poopypants before he turns the entire world into a horde of mindless zombies.
9. Cars 3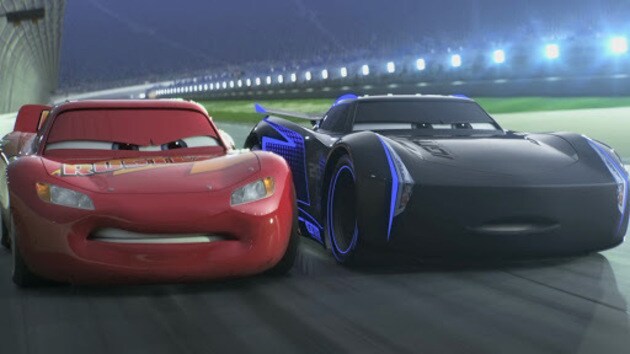 Lightning McQueen, the seven times Piston Cup champion has been thrown out of his own game. The energetic and technologically advanced new racers — the best of whom is Storm — have forced McQueen into pseudo-retirement after defeating him in the Piston Cup championship. Down and out, the champ must survive and persevere taking help of a young racer Cruz to get back in the game and prove his worth. The third installment in the famous Cars series puts you up in the driver's seat and takes your breath away.