Netflix, the library for all sort of films, also has a particular liking towards animation. One reason for that could be how popular animation films are in general. They are loved by people of all ages and backgrounds. Why, you might ask. Well, apart from being more flexible than the live action films, animation deep down always talks about important values – a simple, motivational plot line that inspires us to look at life more positively. Leading away with the best films from the industry are studios like Disney and Pixar. With all that said, here's the list of really good animation movies on Netflix that are available to stream right now:
20. The Prince of Egypt (1998)
'Prince of Egypt' is the 2D adaptation of the story that follows Moses as he leads the people of Egypt to the promised land. The film is a visual treat, especially if you are interested in the beginnings of Christianity and want to watch the portrayal of 'God' as he confronts Moses by bestowing upon him a huge responsibility and spiritual abilities. The film was scored by Hanz Zimmer with unforgettable tracks like 'The plagues' haunting us even years after we watch the film. Prince of Egypt is one from the many remarkable films DreamWorks have produced over the years. The storyline did not have goofy characters that are considered mandatory for animation, and it shattered the conventional belief that animation is only for children.
Read More: Best Holocaust Movies on Netflix
19. Chicken Run (2000)
This stop-motion animation film, that features voices of the industry leads like Mel Gibson, tells the story of a crazy chicken who helps its group of 'going to be soup soon' friends out of the poultry farm. The film has a unique take on its humor flavored with slapstick sequences and is sure to get you excited with over the top expressions and highly animated movements. Deriving most of its amusement from the semi-human characteristics of the chicken, the film will have you rooting for a highly motivated avian herd who tries all possible tactics as part of their 'escape plan'.
18. The Hunchback of Notre Dame (1996)
This Disney film is more melancholic compared to the usual atmosphere in which Disney sets its film premises. Quasimodo, the deformed bell-ringer of the cathedral of Notre Dame, may not be an appealing lead for a Disney movie. But the film proves otherwise as we are lured into an inspirational narrative with Quasimodo facing his hurdles and surpassing his limitations. With Demi Moore's voice for the enticing 'Esmeralda', the film holds 74 percent rating on sites like 'Rotten Tomatoes'. Taking us through a darker, grittier shade of storytelling, the character of Quasimodo reflects the base reality of a lone man who lives secluded from the exterior world and sacrifices his own aspirations so that another person would be benefited.
Read More: Best Gay and Lesbian Movies on Netflix
17. Coraline (2009)
Subtle moments of dreamy wonders and surreal surroundings make this addition to Netflix a refreshing experience. Solely made with 'stop-motion' technique, 'Coraline is a unique take on the genre. It depicts a young girl's desperate attempts at making her life more adventurous. The ever curious Coraline, bored with her existence, decides to explore her house and finds that there is a secret door which leads to a wondrous world which initially looks enticing but eventually becomes devious. This color palette of cinematic brilliance is a must watch as it will surely entertain, intrigue and quench your thirst for something refreshingly different.
16. Phineas and Ferb the Movie (2011)
After the huge success of the show with its broadcast on TV, Netflix released a movie where Phineas with his crazy ideas for the summer joins Ferb and the notorious pet platypus, who doubles as a super spy. Surrounded by mundane routines and a stale lifestyle, Phineas and Ferb explore ways to make life interesting and adding on to it is the B-Plot with Dr. Heiz Doofenshmirtz and his farfetched schemes to end 'Perry the Platypus'. If you are not familiar with the characters, do check their show on Cartoon Network (ask your 8-year-old nephew for timing details) before jumping into the movie.
Read More: Movies That Will You Cry on Netflix
15. Home (2015)
Much like a customized candy for kids, 'Home' has most ingredients of a 'fun film' mixed in the right ratios. It stars Oh (Jim Parsons) a unique yet odd member of an alien race called Boovs, who befriends a human named Tip, played by Rihanna, who is in search of her mom in Australia. 'Home' is a well crafted fun flick with a subtext that quietly unfolds the misery of physical separations. With Oh acclimatizing to the social conditions of Earth which include sequences where he confuses the liquid inside a urinal as an edible fluid, the film is peppered with his misadventures as he explores the human way of life with Tip accompanying him along the way.
14. The Emperor's New Groove (2000)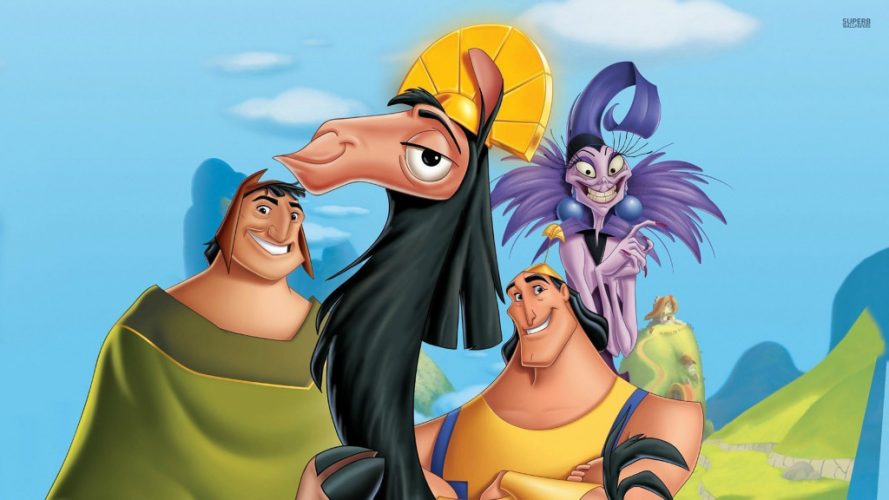 The quirky plotted Disney comedy film has an emperor who turns into (of all the things) a lama. This Peruvian premised film sways towards the buddy comedy genre but leaves an impression on us with its slapstick humor and gleeful moments. Showcasing the inner transition of an egoistic emperor to a soft-hearted person, this film all the necessary plot segments that convey a strong moral lesson behind the humorous facade of an adventure tale.
Read More: Sexiest Movies on Netflix
13. A Monster In Paris (2011)
This French period animation film set in 1910 has more to it than what meets the eye. An accidental encounter led by two friends Emil (Jay Harrington) and Raoul (Adam Goldberg), results in them letting loose a monster to the streets of Paris. The monster, played by Sean Lennon, is, in fact, a genetically mutated flea who is more misunderstood than terrifying. With ratings soaring on IMDb, this is a sure bet for Netflix animation hunters. 'A Monster In Paris' reveals a deeper message on why appearances could be deceiving and also sheds light on why dispositions should not be subjected to judgment.
12. Cars 3 (2017)
The last chapter from the Cars trilogy has a lasting impression on the spectators, the credit for which goes to its attributes like a strong theme and a come-back plot that places the lead, Lightning McQueen (Owen Wilson), in the limelight again. With much of the plot surrounding McQueen's attempts to win back his golden spot within the realm of race cars, it is sure to give every car lover a jolt of motorized thrill.
Read More: Best Original Shows on Netflix
11. Captain Underpants: The First Epic Movie, 2017
Two prank-loving school boys join forces to hypnotize their principal, making him believe that he is a 'superhero' in this heavy on slapstick fun ride. As the name suggests, the plot is bundled with a super imaginative storyline and guarantees you a parade of kid fantasies coming true. Subjected to the whims of 2 school boys, the principal becomes the unfortunate victim to the kids' unseizable imagination, as they make him walk around the town with bear minimal garment support.
10. Bee Movie (2007)
Breaking the rules of the 'Hive', a bee decides to fly out and talk to a human and finds out that everything bees ever believed about their existence proves to be a big 'lie'. Playing the lead role of the bee is Jerry Seinfeld for whom, after a long hiatus from comedy, the role gave him the suited opportunity to play the leader who defies conventions. He convinces the other bees to sue humans for harvesting honey from them. The rest is out there for you to check out yourselves. The plot is funny, bold and insanely hypothetical with the makers going to the extent of having a court scene where the bees argue with the judge, who barely manages to see the source of the voice.
Read More: Best Movies on Netflix India
9. Tarzan (1999)
Nineteen years back, Disney sparked a revolution with a single shot of the young Tarzan sliding down tufts of tree branches like it's a 'piece of cake' for him. A young orphaned human baby who is adopted by a gorilla and grows up in the wilderness gives us a rejuvenating look at what the forest can truly produce – a soft-hearted, nature-loving son of the wild. Peppered with good humor and a strong plot, 'Tarzan' is a must watch for all animation lovers.
8. Bolt (2008)
A dog who stars in a TV show where he plays a super-powered puppy, literally believes he has the same powers in real life too. 'Bolt' is a transitional story as a celebrity dog gets a reality check when he 'confronts' real life as he wanders off from the shooting location. Sequenced with engaging scenes that thrive in lighthearted comedy in the backdrop of New York City, Bolt rediscovers the true powers one can muster when left with no choices. With cuteness overloaded and truckloads of 'puppy-ness' smeared all over the plot line, the film is sure to have you go 'aweee' on frequent intervals.
Read More: Best Teen Movies on Netflix
7. Leap (2017)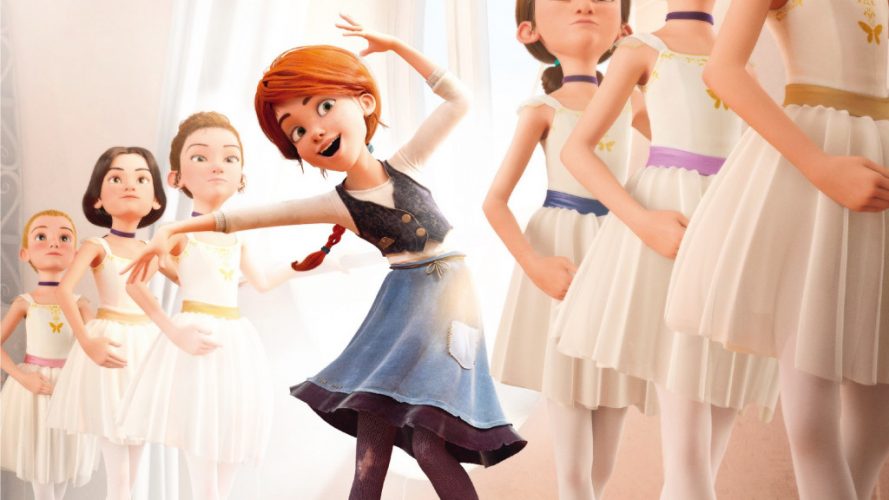 This faithful take on a young girl's dream of becoming a dancer becomes personal as it throws us into a story which poetically shows the lives of people who never give up on their dreams. Set in Paris, 'Leap' stars 'Elle Fanning' as Felicie, a young adventurous girl with a flair to tap her feet and a mind that is ever-ready to endure any struggle to become the greatest dancer in the world. With beautiful animation flaring in the colorful city of Paris, 'Leap' is more for the ones with a heart that desires romance to goofy comedy.
6. The Iron Giant (1999)
The animated classic tells the story of a beautiful friendship between a 9-year-old boy and a gigantic alien robot which lives in the woods. Much like how 'ET' penetrated the young and old with its well-crafted sentiments, 'Iron Giant' gets to us with its powerful emotional quotient that makes us revisit it again and again. Brad Bird's debut film might have us confused, considering his later body of work including Mission Impossible: Ghost Protocol. The film has inspired various other renditions that deal with larger than life characters befriending human beings.
Read More: Best Netflix Original Movies
5. Cheatin (2013)
One for the more serious animation lovers, this dark romantic comedy, fully narrated in colorized pencil sketches, tells the story of a woman who is betrayed in love. The film is bizarrely abstract in its character designs and challenges the spectators to follow it like a visual poem. You are going to love it if you have enjoyed modern art or classic paintings by legendary artists. We may not recommend this for children under 12 as the plot does deviate into deeper human emotions and implications that comes with relationships.
4. Kung Fu Panda (2008)
With Jack Black voicing the least interesting 'savior of the world' kind of Panda, this film has the most unusual crossover between the great art of Kung Fu and a flabby panda. The narrative thrills us with a humorous everyday panda becoming an unlikely martial artist bestowed with the responsibility to save the town from a ferocious snow leopard, except he can't keep his hands off the food! With stunning characters like Master Shifu and The Tigress, this film also was voiced by an eclectic talent-heavy cast including Jackie Chan and Angeline Jolie.
Read More: Best Short Films on Netflix
3. Shrek (2001)
A socially reclusive Ogre comes out of his den to save the princess from a fiery dragon only to realize that the princess herself is cursed to become a ogress by night. A partial satire on all fantasy stories ever written, 'Shrek' makes immense fun of Fairy Godmothers, Knights on steeds and anything that even remotely represents the 'happily ever after' kind of plotlines. With Mike Myers and Eddie Murphy filling our ears, the film remains a timeless satire that redefined animation movies for their visual capabilities and experimental concepts to perform better than the live action genre.
Read More: Best Feel Good Shows on Netflix
2. Zootopia (2016)
A fluffy bunny from a small town dreams of becoming a police officer in Zootopia, a fantasy land where the prey and predator live in harmony. Her dreams are shattered when she triggers a scandal that ruptures the social circumstance and makes her lose her friends along the way. This exciting narrative is heavily inspired by human psychology as the narrative showcases various characters who will remind us of a few members of our own society. Coincidentally befriending a sly fox (Jason Bateman) who she initially suspects of being a fraudulent swindler, the bunny named Judy Hopps, played by Ginnifer Goodwin, gets entangled in a mysterious case where various animals are reported of disappearing under questionable circumstances.
Read More: Best German Movies on Netflix
1. Moana (2016)
A young child who is invited by the ocean to please the Goddess 'Te Feti' has to confront her worst fears as she hurdles through the sea with a demigod in order to return the 'heart' that gives ocean its 'life'. Luring us into a lustrous canvass with glinting blue water and bright yellow sun rays, 'Moana' rejuvenates life with the energy of a young girl who takes us on a ride of a lifetime. With Dwayne Johnson playing the Polynesian Demigod Maui, Moana also redefined Disney's take on modern narratives as the plot does not take efforts in suggesting a love interest, which is slightly different from Disney's film premises. Forbidden to travel beyond the reef that encircles their home island, 'Moana's subtext comes across as a daring call to the women around to go out there and realize their dreams.
Read More: Best Serial Killer Movies on Netflix