'InuYasha' is one of the best fantasy/romance anime out there. The way the characters are designed and the plot pans out are quite appealing. Over the years, it has generated a loyal fanbase that is growing in all rights. Though some fillers in the later stages deteriorated the quality of the anime, it is still an entertaining watch. The anime deals with a girl, Kagome, who gets transported to a different era in Japanese history. She finds out that there was an important jewel in her, which is now shattered. She needs to look for the jewel shards before they fall into the wrong hands. It is here that she enlists the help of a dog demon by the name of 'InuYasha'.
If you've watched the anime and are looking for more titles that are stylistically and tonally similar to this one, then you've come to the right place. Here's the list of best anime similar to 'Inuyasha' that are our recommendations. You can watch several of these anime like 'Inuyasha' on Netflix, Crunchyroll or Hulu.
8. Fushigi Yuugi (1995)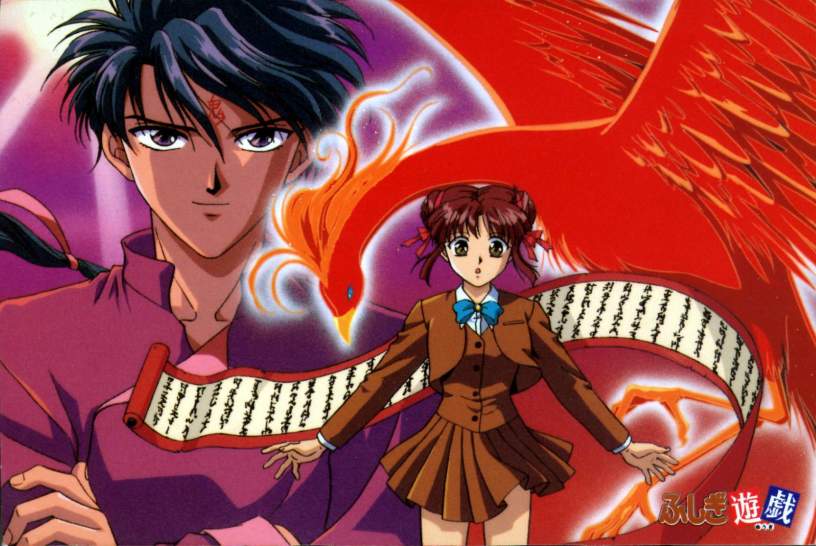 'Fushigi Yuugi' is an entertaining anime. Since it came out two decades ago, the animation is kind of old but if you enjoyed 'InuYasha', you will get through this one too. Both the anime deal with the main character who is a female transported to a different world, only in this case there are two girls who experience this. The adventure and fantasy theme will give you a similar feeling, although plots aren't quite similar.
Yui Hongo and Miaka Yuuki are good friends and are currently junior-high school students. One day, they go to visit the national library and they literally get transported to a different world! Awesome, right? No, not so much. Turns out they have huge responsibilities in this world in the role of priestesses as they will have to summon the gods of two clans. Fate deals a wrong hand and the girls fall into the hands of rival clans, both of whom want their own priestess to call their respective God. Can the two friends fight against each other?
7. Kamisama Hajimemashita (2012)
Let's just say that 'Kamisama Hajimemashita' is a funnier and less serious version of 'InuYasha'. Here too there is a female protagonist who suddenly ends up in a sticky situation which lands a bunch of responsibilities on her shoulders. Helping her carry on these responsibilities is a wolf spirit (dog-demon in 'InuYasha'). So, yes, they are quite similar. In fact, in both the anime, the lives of the girls are changed at the shrine they live in. The protagonist of the anime is Nanami Momozono, whose father ends up losing everything to debt and now she is all poor, alone, and homeless. She helps a man from a dog and the latter helps her by providing her with a roof. But turns out that the man is actually the land god of that shrine and he has run away from his responsibilities, making Nanami in-charge. Now, Nanami must stay here and fulfill her duties while trying to get along with various spirits, especially the wolf-spirit Tomoe with whom she ends up being in a pact.