Now let me be clear. You are not going to see a list of films here that preach atheism or agnosticism. I'm guessing the majority of my readers who plan to go through this article aren't the kind to flock over preaches anyway. No, this list contains those films that use the theme of atheism as an integral part of their storylines. The films themselves are not only great, but also find interesting and distinctive ways to communicate their ideologies. The strange thing I've noticed about such atheistic films is how character-driven they are.
To take an example that doesn't appear on this list, the first episode of Polish legend Krzysztof Kieslowski's miniseries The Decalogue (1989) sees a man's struggle to understand the world with reason and/or scientific logic, though by the end, certain events occur in his life that make him succumb to the divine entities he so strongly rejected once. The film describes his transformation as one that comes out of helplessness, misery, and confusion, and works more as a study of his emotions than it does a film with a message against an almighty. Likewise, most of the films I've selected here deal with characters who have desires, who fear the world around them, and who struggle to make sense of it all.
I wouldn't want anyone to convert their beliefs based on the films below, but I would like you to ponder over their meanings, give them some deeper thought, if you feel like you sense the presence of something of the sort in them. You can watch several of these best agnostic and atheist movies on Netflix, Hulu or Amazon Prime.
10. Planet of the Apes (1968)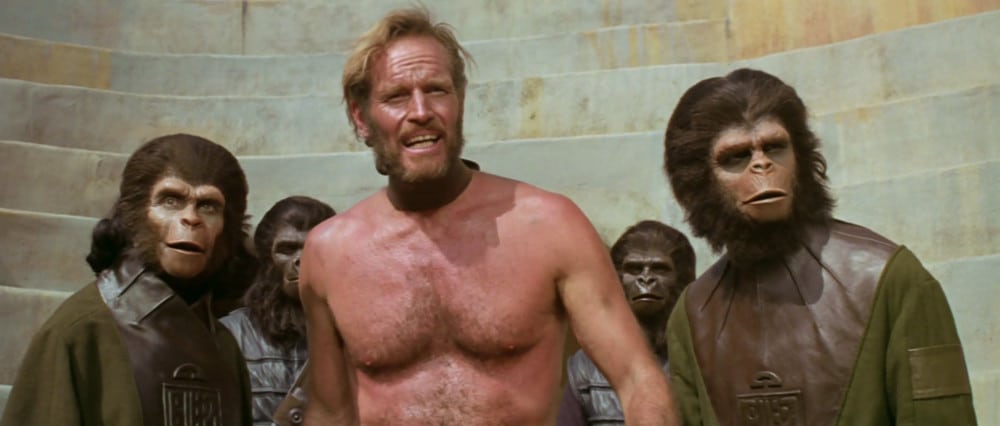 A lot of technical aspects of 'Planet of the Apes' make it an important movie that has the ability to stand the test of time, but perhaps, what makes it most relevant in today's world is its protruding criticisms against religion as a concept. Focusing on the story of a couple of earthmen who travel into the future, only to be witnesses to a dysfunctional planet where humans are seen as docile creatures of lesser importance as compared to the apes who rule the world, it follows them as they attempt to make sense of their surroundings. Religion steps in as a theme in the film as its ill-effects are revealed on this planet of the future rather obviously, and the way they use it to further the plot is simply genius. It is remarked that religion is a tool that has become unimportant in today's world, except for the purposes of creating wars and conflict. The relevance of religion was needed at a point of time in the past, but holding it in the same regard today is damaging to the progress of the society, as showcased by Dr. Zaius, a character in this film who believes what he is doing is for a good cause, despite his actions being detrimental to the fabric of human harmony and understanding.
9. Life of Brian (1979)