Unlike the actors in the same category, the list of nominees for Best Actress in a Limited Series/TV Movie is not overcrowded, but rather sorted. That does not imply that the category doesn't have its fair share of talent or formidable names from the industry. For one, the list boasts of a straight line-up of Oscar winners, and several Oscar nominees. I will particularly be pining for Amy Adams, who has experienced the infamous Oscar snub more than once, even undeservedly, but despite has turned in a superlatively tragic performance with last year's miniseries 'Sharp Objects'.
Then there is Patricia Arquette who turned in an equally tragic performance if not more, and seemed virtually unrecognizable in the role. Her work was nightmarish to say the least and another feather in her heavy crown, despite remaining an underappreciated actress in my honest opinion. Among others, Joey King seems to be coming in with major force as a nomination with her drastic transformation and fantastic work in 'The Act'. The nominees here too are stronger than ever, and in such a case, the competition is always interesting to watch out for, the scenario continuously shifting grounds. For now, read on to see who we currently feel will win the Best Actress in a Limited Series/TV Movie. As dubious as the mix of these two categories is, we sincerely hope that we see a truly worthy winner.
Should Have Been Nominated
Connie Britton, Dirty John
Based on a true crime podcast of the same name, 'Dirty John' originally aired on Bravo and was helped with greater viewership with Netflix. However, the show saw a visible boost in popularity when Connie Britton got nominated for a Golden Globe in the category for her turn as Debra Newell, a seemingly normal girl who falls for a handsome doctor and gets involved in a dangerous game of psychological manipulation. The show itself didn't do all too well, but the performances of Eric Bana and especially Connie Britton, the latter gaining recognition far and wide, were especially appreciated. I personally am a complete sucker for true crime stories, and if you enjoyed the original podcast which in my opinion is in the same vein as 'Serial', you might just happen to like this one too. Regardless, the praise for Britton's performance remains unanimously good, despite her not landing a nomination.
Ruth Wilson, Mrs. Wilson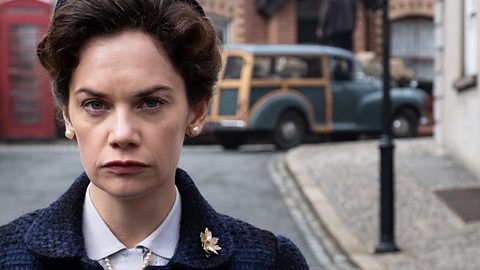 Although she hasn't been nominated for an Emmy before, she has been the winner of a Golden Globe for 'The Affair', albeit the cry for her nomination this year in the best actress category for 'Mrs. Wilson', a three episode miniseries about a grieving widow discovering the many lives her husband led unbeknownst to her, was almost unanimous, owing to a very credible turn by her in the titular role. Although, much of it is told in flashbacks which I am not a fan of, her performance kept me hooked till the end of its three hour runtime. Following her excellent turn in 'Luther' that closed this year too, the Emmys finally couldn't prove to be the vehicle for Wilson as we hoped it would have.