The movie industry is changing in leaps and bounds. Only a few years back, women-centric films were few and far between. But come 2018, and it seems like at least a quarter of films have a female protagonist. I know, there is still some distance to be covered, but at least we are moving in the right direction. One of the best barometers for judging the quality of female roles in a year is to check the year-end list of best performances. While we already covered actors (you can read here), today it is time for the ladies. One glance at the list and you will know how great a year it has been for actresses. Come to think of it, I haven't even included Lady Gaga, the most talked about performance of the year. Anyway, without further ado, here's the list of top female performances of 2018. You might be looking at some of the Oscar winners in 2019.
12. Claire Foy – First Man (2018)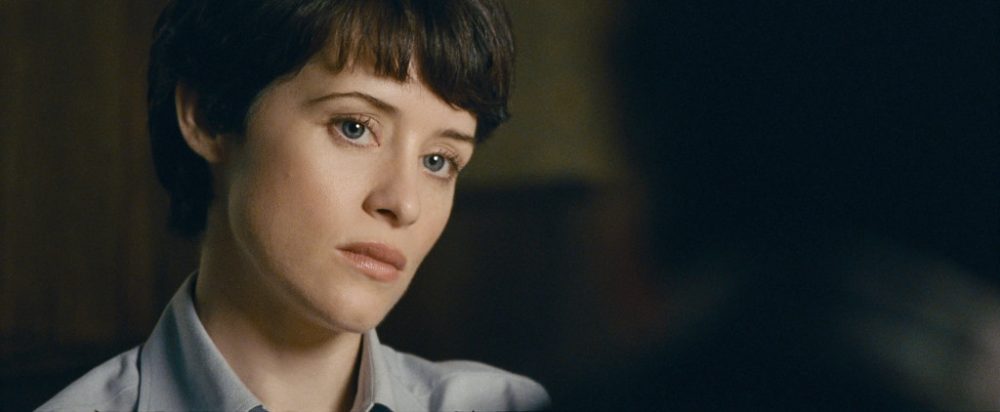 'First Man' is one of the best films of this year. Part of the reason the film works so well is that of the actors. Claire Foy, who is on a hot streak right now, almost steals the show from Ryan Gosling. An Emmy winner, Foy has made a name for herself for her portrayal of Elizabeth II in Netflix's 'The Crown,' and her profile appears to only be getting impressive. When 'First Man' released in October, very few people showed up. But that shouldn't be a reflection upon Foy or Damian Chazelle. The film is truly a work of art.
Read More: Top IMDb Rated Movies of 2018
11. Elsie Fisher – Eighth Grade (2018)
'Eighth Grade' follows the story of Kayle, a pretty typical eighth-grade student in today's world. I'd say more here, but in all honesty, it is a bit difficult because the film doesn't really have a defined plot. Instead, it focuses more on just showing the landmark moments of her life during this time period, including learning about sex, interactions with boys, a myriad of self-confidence issues relating to her father. What I feel the need to point out immediately is the absolutely fantastic performance by Elsie Fisher, who executes what I think is one of the best portrayals of a teenager I have ever seen in a film. She doesn't deliver lines like an adult, but instead with an unevenness that you would expect from a teenager. She doesn't look like a supermodel so you buy every single second of her self-doubt, her nerves, and anxieties. She's not a star, but a true actor in the making.