Bank Robbery has been one of the most glamorized crime in movies for a long time. The best movies of this genre are filled willed with action and suspense. Mostly the bad guys are the ones we root for in these movies. This genre has given us many classics with amazing stories and likable characters. The entertainment level is at its peak and you never get bored watching a bank robbery movie if it is made good. With that said, here is the list of the top bank robbery films ever. You can watch some of these best bank robbery movies on Netflix or Hulu or Amazon Prime.
12. The Place Beyond the Pines (2013)
When a stunt rider is not able to provide for his son and love, he turns to robbery and decides to rob a bank but this job leaves him on the run from cops. This movie is not centered around the robbery but it is an important part of the plot. The movie is about the consequences of the decisions we make and how it affects others and also about fatherhood, fate and second chances. It is very well-directed by Derek Cianfrance and Bradley Cooper outshines everyone else as a policeman.
Read More: Best Action Movie Series of All Time
11. The Bank Job (2008)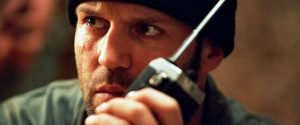 Jason Statham is best known as an action hero but he became a pretty good robber in this movie. The film is inspired by real 1971 bank robbery during which a group of thieves broke into a bank vault full of safety deposit boxes. There were many conspiracy theories as the news disappeared within a week. The movie takes its own spin on it and developed its own theory that one of the safety deposit boxes contains dirty pictures of Princess Margaret found by Terry Leather played by Statham which is being used to blackmail. Her Majesty's Secret Service wants to destroy the photos and the mob wants to retrieve them.