'Moonlight's triumph in 2016 and 'Get Out's massive success in 2017 paved the way for 'BlacKkKlansman' in 2018. Spike Lee's formidable return to the screen has brought a unique and timely film that will definitely make some noise at the Oscars. This year has by far been the best year for African-American dominated casts in some time. In fact, the list for the best movies of the year features more than a few entrants. This meteoric rise has come after years of almost non-existent movies about the community. A success here, a success there defined the standard of such movies. Anyway, let us get straight to the list. Here's the list of top 10 black movies of 2018.
10. Traffik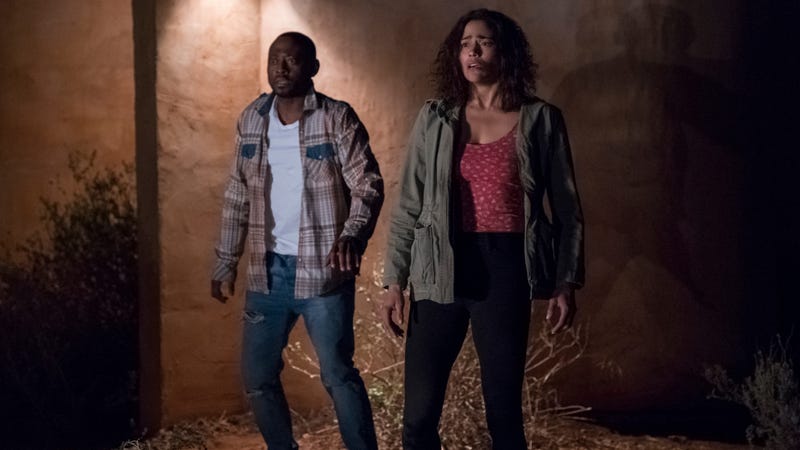 A couple goes to a romantic getaway at a lavish penthouse in a small town. They briefly stop at a gas station where they accidentally get hold of a phone. Their dreamy visit is cut short by a trafficking gang who confront them at their isolated abode to retrieve their valuable phone. Brea, a dedicated reporter, must escape her dreaded fate and the corrupt police force to bring the story into the public domain. Based on a real-life incident, 'Traffik' isn't conventionally an African-American film. It boasts of a predominantly black cast, except for the bad guys who are all white (how the tables turn). Paula Patton, the star of 'Ghost Protocol', carries the film on her able shoulders but even her best isn't enough to fill the gaping holes the film leaves with its sub-standard production values.
10. Uncle Drew
After draining his entire savings to enter a team in the" Rucker Classic Streetball Tournament" in Harlem, Dax is dealt a series of unfortunate setbacks, including losing his team to his longtime rival (Nick Kroll). Desperate to win the tournament and the cash prize, Dax stumbles upon the man, the myth, the legend UNCLE DREW, and convinces him to return to the court one more time. The two men embark on a road trip to round up Drew's old basketball squad (Shaquille O'Neal, Chris Webber, Reggie Miller, Nate Robinson, and Lisa Leslie) and prove that a group of septuagenarians can still win the big one. 'Uncle Drew' is guilty fun for arthouse aficionados. Just the way a person on a diet has cheat days, you serious and sophisticated cinephiles can let loose and enjoy this delightfully absurd and hilarious comedy lit alive by one of the coolest cast one can ever assemble.