There is nothing sadder in a cinephile's life than a great movie coming to an end. As a staunch cinephile, I confess that there have been times when I could never let go off a film probably because it embraced me emotionally so much in ways I can hardly ever express. In fact so much that I wish the film never ends. But we do always need to accept the inevitable. The end. The amazing thing about films is how much it could make you think about it even well after the credits have rolled out. There are often lines that conclude a film which stay with us for hours, days, weeks, months and years. They could be revealing, disturbing or poignant and are instrumental in shaping up the underlying themes dealt in the film. So we, at The Cinemaholic, feel that it is time to come up with a list of most famous movie lines ever. Here they are:
1. "Louis, I Think This is the Beginning of a Beautiful Friendship", 'Casablanca'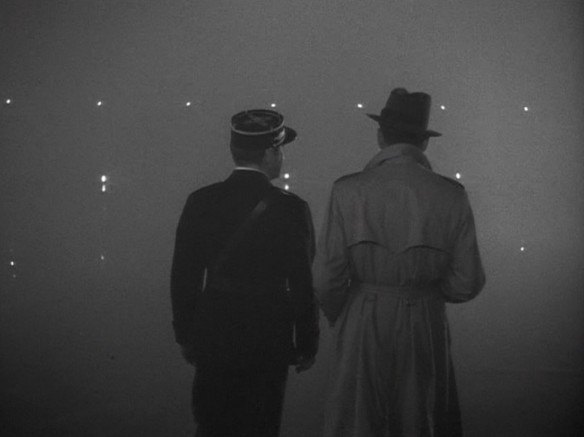 'Casablanca' could well be regarded as the most iconic love story in cinema. The title has almost become synonymous with the term "Love". With a solid cast, memorable theme song and powerful dialogues, 'Casablanca' has played a pivotal role in shaping up the popular culture. Seldom has a closing line from a film had such depth and been able to bring out the entire perspectives and meaning behind the film. I would never be forgiven for the sin of spoiling this eternal classic to the readers of our site who, I believe, are avid movie lovers. So why wait? This could just be the beginning of a beautiful, romantic cinematic journey.
Read More: Best Mother's Day Movies of All Time
2. "Forget it, Jake. it's Chinatown", 'Chinatown'