Well-made documentaries are an absolute treat for anybody even remotely interested in the genre. Serving as a source of readily flowing information in an increasingly lucid form, a well-informed documentary is often also accompanied by excerpts from or accounts of actual people involved in the incidents that form the subject matter of the documentary. One of the reasons why documentaries, especially those on real life incidents or conspiracy theories are decidedly more informative, or for some, even more entertaining than a feature film is that the makers are able to take a lot of freedom on the kind of content (and even the quality) that they are able to upend through their productions, since almost all the better ones are independently bankrolled projects, thus free from bureaucratic or unnecessary administrative shackles. More than a few groundbreaking documentaries have spread like wildfire in the recent past solely on account of shedding light on facts that would spell doom in the current political and governmental atmosphere, while on several other occasions, documentaries have drawn people's much needed attention to genuine issues that plague the society, contrary to films on the same subject that are more often than not, solely focussed on minting returns.
If all that is described above is imbued with a distinct cinematic element in the narrative or aesthetic style making for a truly well-rounded 'documentary film', there is rarely anything more that you can ask for. Needless to say, embroiled in the daily dynamics of time, documentaries are my guilt free source of entertainment, and the one snooze button I don't have any trouble hitting time and over again on my endless crusade against procrastination. 2018 had some rare well made docu-gems, along with some run of the mill productions, some obscuring 'facts' while others proving eye openers. Here's the list of top documentary films of 2018. How many of them did you catch?
10. Shirkers

'Shirkers' is as quirky a documentary as you'd expect it to be based on the trailer and stills, and quite a different experience when it comes to the other ones I watched this year. It is the year 1992 in Singapore. Sandi Tan (the director of this documentary) with her friends has just shot footage that is to become Singapore's first indie movie, titled 'Shirkers', under the guidance of a mysterious American director, George Cardona who later goes missing with all the stock footage in tow, leaving the girls devastated. 'Shirkers' (2018) is Sandi Tan's reclamation of what was hers in the first place, and an additional account of what conspired over all the years their lives moved away from the fact that the footage they shot so endearingly was absconding. Over the course of the documentary, Tan explores relevant themes of friendship, personalisation, nostalgia, and what projects like these mean to the makers in what seems to be a personal effort more than anything else, apart from exuberating a genuine charm in the original footage shot in Singapore. The most interesting aspect of the film, also its winning bout against other films in the list is its distinct punk visual style shot in a variety of mediums including 16mm film, digital, recorded tapes, animation and even handwritten letters!
Read More: Sexiest Movies of 2018
9. They'll Love Me When I'm Dead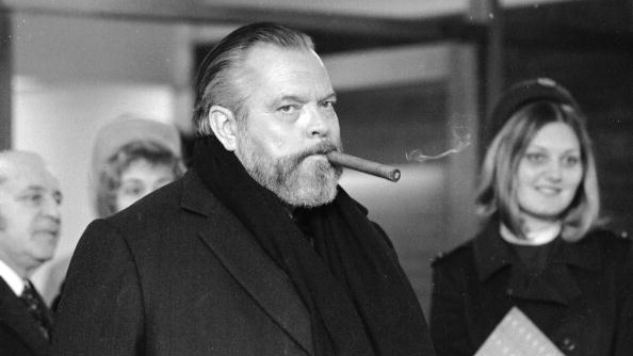 As a lover of film, there has to be absolutely no way that you can miss this. 'They'll Love Me When I'm Dead', deriving its title from the late Orson Welles' own statement, was released as a companion piece to Welles' last film, 'The Other Side of the Wind' which itself is an experimental outing with a film inside a film format. 'The Other Side of the Wind' was touted to be Welles' comeback film that remained in a troubled production for close to 45 years before finally releasing in 2018. 'They'll Love Me When I'm Dead' details what the film meant to Welles, and the great pains he took in trying to get the film to fruition until his death in 1985, which is also for instance what the documentary ends with. Greatly informative and enriching, and enough for fans to be raving about.