What is a dystopia? It is a world where human civilization as we know it has collapsed, and a new civilization has come into power which is quite unlike the world we knew. It is ruled by a select few where all others are considered mortal enemies. The land is tough, brutal, and only meant for survival of the fittest. Whenever we talk about dystopic fiction, the first two works that come to our minds are George Orwell's '1984' and Aldous Huxley's 'Brave New World'. In a dystopic world, our philosophy is also bound to change since the situation is no more like what we knew. In both these books, there is one leader who rules over all of the land, and and he has strict impositions to keep his subjects in line.
In Ridley Scott's 'Blade Runner' (1982), we have seen how humans have become cruel and unempathetic beings while artificial intelligence, the replicants, are the more humane creatures. Thus, we have to consider that feelings, emotions, sympathy will be concepts of the past once a society reaches that level of sophistication. And if we use pure rationality to make our lives better, what we will enter is a dystopia, because rationality has no place for emotions. It is pure mathematics and that is how the world will be run. Having said that, it must be admitted that some great movies have made a dystopic world its subject. So, here's the list of really good dystopian movies on Netflix that are available to stream right now.
7. What Still Remains (2018)
Released in 2018, this movie is written and directed by Josh Mendoza. It is an interesting take on how cults form in a dystopian world. The story is centered around a boy and a girl, David and Anna, who are siblings and have managed to survive extinction. However, life has now become very tough and no one can be trusted, In such a moment, their ill mother dies and the girl has to leave the boy behind to survive. Anna meets a guy called Peter who wants her to join the religious commune to which he belongs, along with many survivors. When she reaches the commune, Anna finds a dark truth about them.
6. What Happened to Monday? (2017)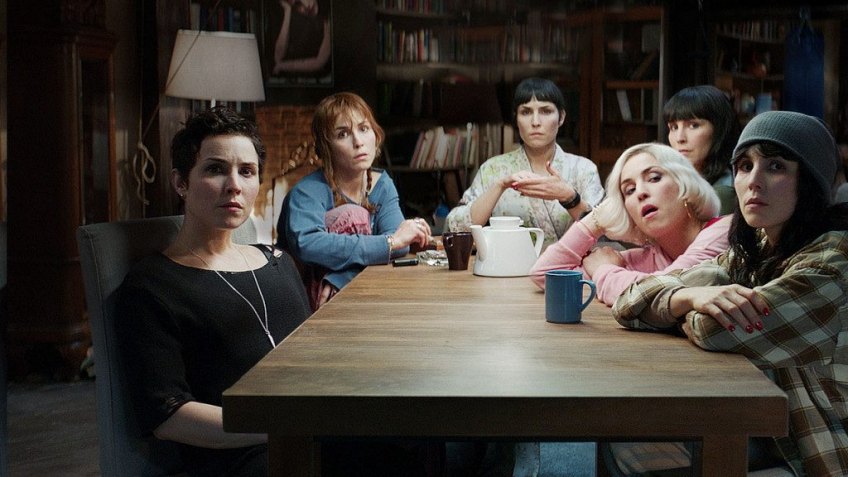 This movie has used an interesting concept to portray a dystopian world. We all know that overpopulation will be a major cause for life to cease existing one day. All resources will start falling short of our needs. This is the concept which that is used in this movie. In the world that we are talking about, overpopulation has become a major problem and the government has issued a one-child policy for all families, which, if not followed, leads to dire consequences.