Human sexuality has been a major topic of interest in cultures throughout the world ever since the birth of human civilization. Since civilization in its earliest stages ran on belief more than logic and reason, it was just presumed that sexuality is simply there to serve the purpose of reproduction and thus to take the human society forward. As years passed, this assumption entered religious discourses and became such a strict norm that any divergence from it came to be considered a sin and something which needs to be eradicated from society permanently. It was only in the 20th century, with the advent of modernism and individuality, that such norms were questioned for the first time, and this desire to express oneself freely started getting mass attention. Till date, only a handful of countries across the world have legalized gay marriage, with the topic still remaining a taboo in most parts of the world.
It wouldn't be presumptuous to state that mass media is the best way to spread awareness among the public about gay marriage and relationships being as normal as their heterosexual counterparts. And if this is something we can all agree upon, the next step is to realize that no other form of mass media has as much appeal throughout the world as television. With television shows projecting same-sex relationships in the same way that they project heterosexual ones, there are chances that the general public will slowly come to realize where society was going wrong all this while. And thus, there is no shadow of a doubt that gay shows are the need of the hour. If you are also of the same opinion and want to check out some of the most important shows on television with gay characters, then we have come up with a special compilation that should quench your desire. Here's the list of top gay TV shows of all time. You can watch several of these gay shows on Amazon Prime or Hulu.
10. Crazy Ex-Girlfriend (2015-2019)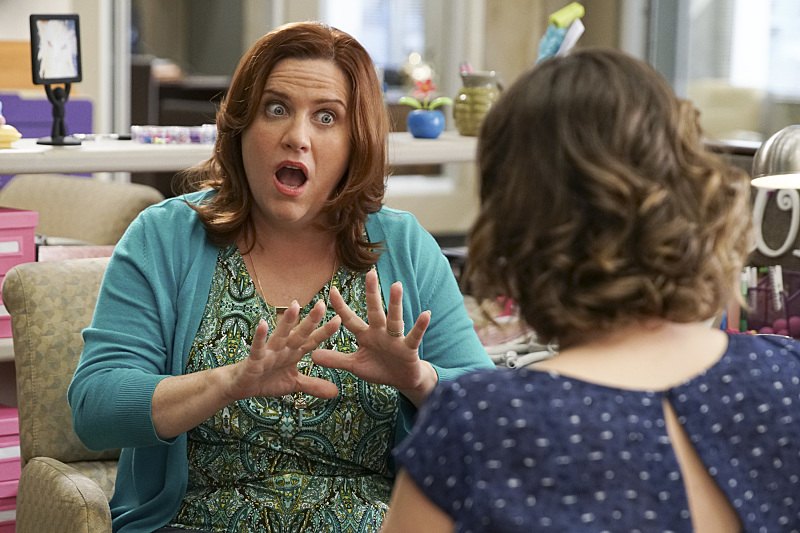 This CW original series follows the life of lawyer Rebecca Bunch who decides to shift to California from New York City in order to find true happiness, love, and meaning to her life. As she tries to look for her ex-boyfriend Josh and reconnect with him, we are also made aware of Rebecca's friends and their lives along the way. Among her friends is a woman called Valencia Perez, who is actually Josh's girlfriend when we first meet her. But as time passes, her relationship with Josh reaches a point of stagnation. Valencia decides that she should explore her thoughts and feelings more. Eventually, she comes across a woman called Beth and the two of them hit it off perfectly, even starting a business by themselves.
Another important homosexual relationship of the series forms between Rebecca's boss Darryl and a fitness instructor called White Josh. Their relationship starts smoothly, but comes to a halt when Josh refuses to start a family. The way these relationships are treated in 'Crazy Ex-Girlfriend' is a point to be marveled at. These couples go through the same ordeals as any other couple does, and the way these characters come out of the closet becomes a tale of inspiration for those homosexual people who are still hiding their feelings for fear of societal repercussions.
9. Bonding (2019 – )
'Bonding' follows the story of two friends, Tiffany and Pete, whose lives have become increasingly complicated due to their sexuality. Tiffany herself is a dominatrix, a part-time job she does besides being a student of psychology. Pete, on the other hand, is a gay man who was best friends with Tiffany during their school days. Running low on cash, he takes up the opportunity to work as Tiffany's assistant, helping her in running her operations as a dominatrix more smoothly. The reason that this series finds a mention on the list is that Pete is a character who suffers from a lot of self-doubts at first. He simply does not know how to deal with his sexuality and thus suffers from a certain amount of mental trauma. Through his exposure to sadomasochism and other uncommon sexual preferences, Pete begins to realize that there is nothing wrong with him. It is his journey from self-doubt to gaining the confidence to embracing himself that becomes the central theme of the series.