Racing is one of the most adrenaline packed sports in today's world. The sound of engines revving, the pungent yet pleasing smell of burning rubber as it rubs against the tracks, the picture-perfect finishes, racing has got it all. It's no surprise that when you combine movies and racing, you are left with a powerful combination. With the help of a bit of artistic license, a story of racing can be turned into moments of pure entertainment. With that said, here is the list of top movies about racing. Most of these are car racing films. You can watch some of these best racing movies on Netflix, Hulu, or Amazon Prime.
10. Talladega Nights: The Ballad of Ricky Bobby (2006)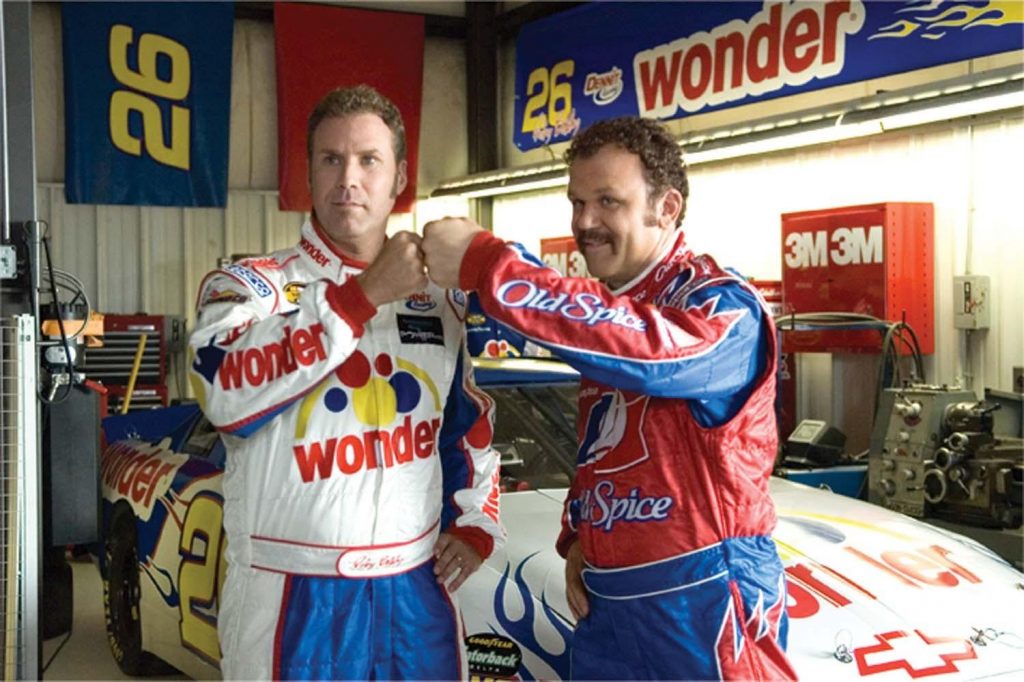 What would happen if you were to pair two of the best comedians working in Hollywood today? Sacha Baron Cohen and Will Ferrell excel in this comical take on NASCAR racing. The amount of improvisational comedy in the film, especially the exchanges between the three leads Cohen, Ferrell and Reilly is obvious as they take hilarious digs at each other throughout the movie. The film does have plenty of fast paced action, muscle cars and massive car crashes but also packs in a large amount of laughs as it unfolds as a parody of NASCAR. The constant pop culture references throughout the film are pure gold and will definitely have you in a hysterical state.
Read More: Best Movies That Break the Fourth Wall
9. Death Race (2008)
'Death Race' is a textbook lesson on how to make a good, solid action film. The movie puts a dark spin on the racing genre. It is set in the future where prisons are getting overcrowded and as a result, inmates are forced to participate in a race to the death where they are allowed to brutalise each other in order to claim victory and freedom. While plot holes are aplenty and the story is practically non-existent, Death Race keeps the audience entertained with explosions and mayhem. Jason Statham plays the wrongly convicted Jensen Ames, who is made to participate in the Death Race. Amongst all the adrenaline filled action, the occasional character development is tossed in with Ames coming across some pseudo-dramatic realisation which are stereotypical to most action movies. The movie stays true to what it is, a high-octane, ridiculously violent action thriller.