Motion pictures are perhaps the most visceral and tangible form of translating words into emotions. A director perversely and continually strives to percolate a sense of realism and his vision to the audience. This permeation of his feelings and vision of the script is facilitated through the camera. And the most authentic and engaging style today, is the shaky camera, or a handheld camera technique. Purposely dispensing with stable image techniques is a way to emancipate the audience of the 70mm celluloid the pictures are encapsulated in. It suggests unprepared, unrehearsed filming of reality, and can provide a sense of dynamics, immersion, instability or nervousness. This invigorating concept has widely been used across genres, ranging from sweet rom-coms, to gory zombie movies. Their functionality runs high, and that is one of the many reasons auteurs these days have used it immensely.
We decide to pay homage to those courageous and pioneering individuals, who dared to go against the norm and implicate this technique in their films. Here's the list of top handheld films ever. You can stream some of these best movies shot with handheld camera on Netflix, Hulu, or Amazon Prime. Some of these movies are handheld horror movies.
20. Project X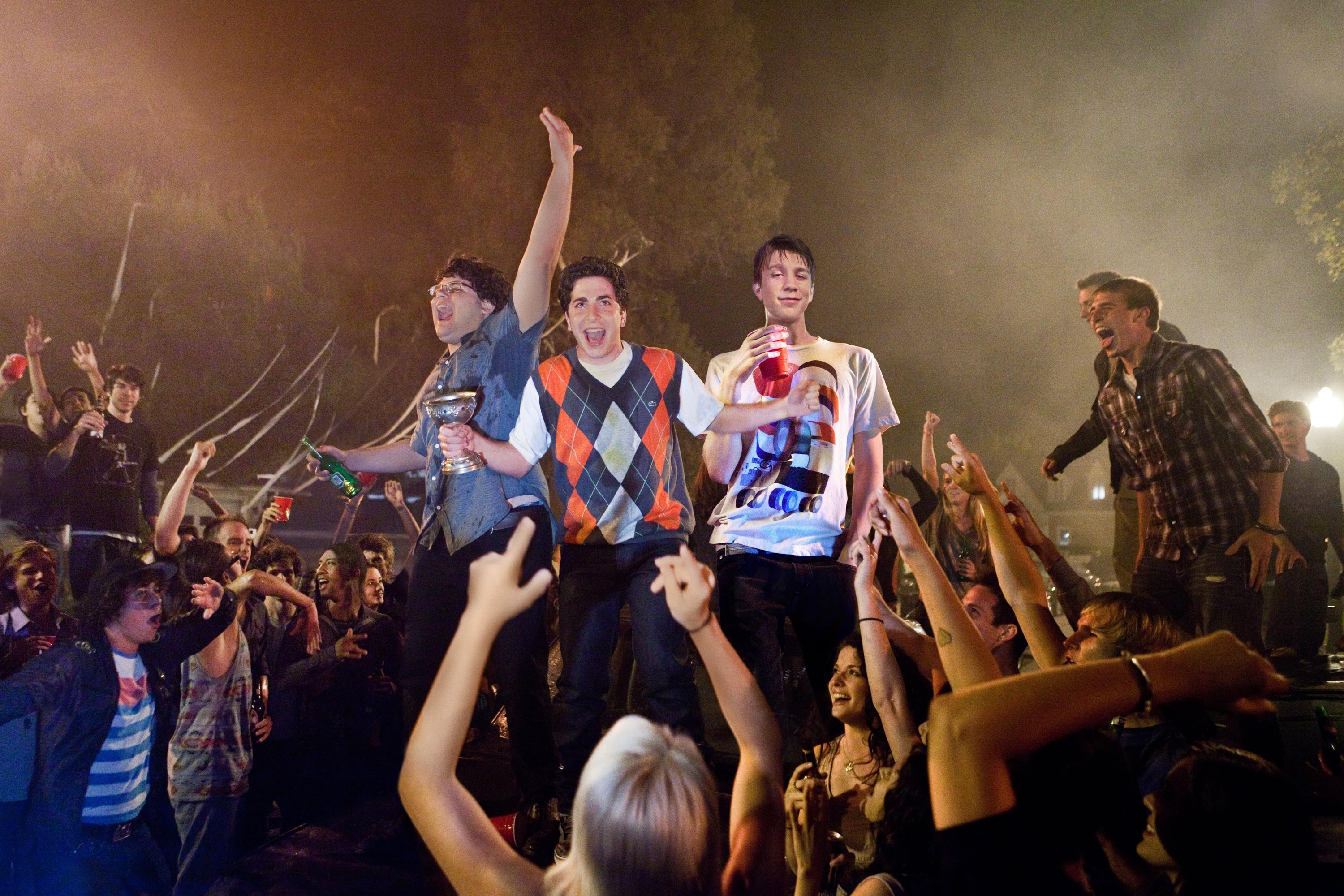 Thomas (Thomas Mann), Costa (Oliver Cooper) and JB (Jonathan Daniel Brown) are three anonymous high-school seniors who are determined to finally make their mark. But how to make themselves unforgettable in the annals of high-school history? With an epic party, of course! The idea is innocent enough, but nothing could prepare the three friends for this shindig. As word of the soiree's awesomeness spreads, dreams are ruined, records are blemished, and legends are born. Apparently inspired from true events, the only comedy on the list was an exhilarating watch. Shot just as a coy and unskilled teenager would shoot it, the film is a winner on many levels, one of them being the originality that is achieved through the handheld cameras. It has now become a cult movie, and has now and again been referenced in popular modern culture.
Read More: Best Movies With No Plot or Storyline
19. Santouri