The beauty of art lies in the spaces it provides you with for thoughts and imagination. Paintings and music are widely accepted as more abstract forms of art but cinema, however, despite being an art form has often succumbed to the viewers' demands for making sense and containing solid answers to take home with. David Lynch once said, "I don't know why people expect art to make sense. They accept the fact that life doesn't make sense." I think this gives us an insight into what real cinematic auteurship demands from its viewers. Personally I've often found myself fascinated towards films that raise questions and ideas rather than the ones that try to feed you with simple answers. With that said, let's look at the list of 15 best movies with multiple interpretations or simply put, the best ambiguous movies.
15. The Master (2012)
The ambition of it…The sheer ambition of it. Paul Thomas Anderson's 'The Master' is a film about so many things. But Anderson disguises the underlying themes of the film with a plot that follows two men who are at two different spectrum of their existence but are bonded by their need to feel alive and worthy in their lives. Lancaster Dodd is just as emotionally torn as Freddie Quell and uses religion to merely mask his emotional bruises. Freddie finds comfort and solace in the same and more so by being the disciple of his master. The desire to have a father figure, a master is what eventually leads Freddie to the path of self-discovery. It's almost like a romantic film disguised as a philosophical satire on a cult religion. 'The Master' truly remains one of the greatest creations of American cinema.
14. Blow-Up (1966)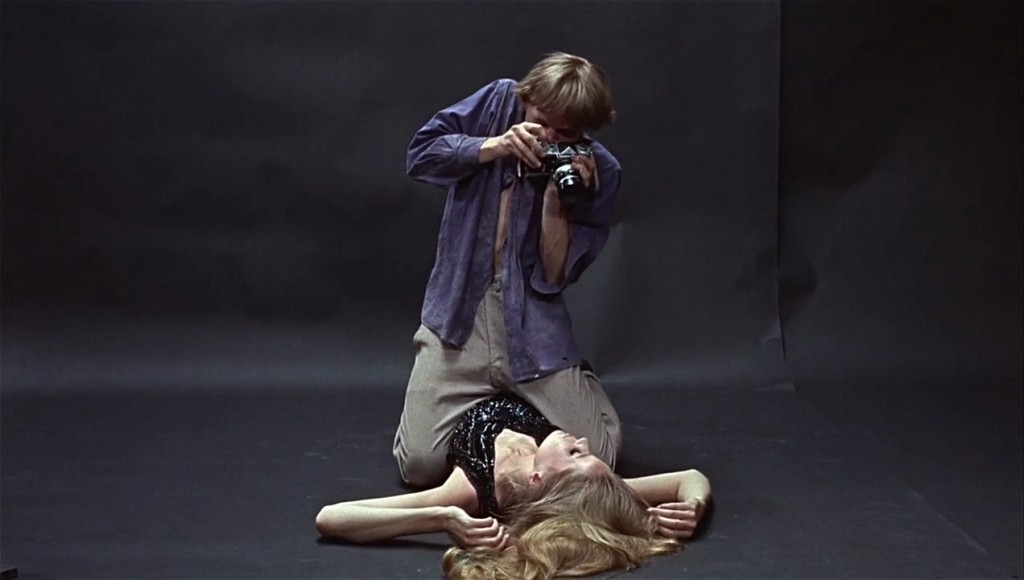 Italian auteur Michelangelo Antonioni's seductively intriguing mystery drama follows a Londoner who seems to be living the life he always dreamt of, getting laid and high while doing what he really loves. One of the major issues, I think, that hampers Antonioni's works from being flat-out masterpieces is that he often tends to meander with his narrative and while that manages to reflect the windy emotional state of his characters, it doesn't always work in the context of the story and often comes off as a bit of a frustrating experience. However, 'Blow Up' is devoid of those issues and is probably his most controlled and authoritative piece of work. What 'Blow Up' is all about will always remain ambiguous but it clearly touches on the themes of an artist's delusional perceptions of the world around him.