The Motion Pictures Association of America defines the PG-13 rating as one that strongly advises parents against potential material that may be unsuitable for children below the age of 13. Within that definition, I think it would be safe to assume that close to 60% of the films releasing each year, and by that definition the majority, end up in this category of films.
While that criteria in itself is a very, very wide bracket, it is able to encompass more than a few popular and latest films, and even the upcoming ones. Practically speaking as well, while the G and PG rated films are reserved for mostly animated, children-centred and Disney features, and the R-rated films for the more serious, awards centric cinema, most of the remaining films, turns out quite a lot of those, find themselves in the PG-13 category.
However, 'Green Book's win last year, the first PG-13 win in years, is certainly going to rattle things up a bit. Netflix too has a host of films to tend to the teenage section of their viewers, both commercial films and critically acclaimed ones, and even some of the classics, great for a foray into that arena. Here's the list of really good PG-13 movies on Netflix that are available to stream right now.
18. Star Wars: The Last Jedi (2018)
While the critics hailed it as the second coming of the franchise, very much like 'Empire Strikes Back', audience reviews on the film, till date, mostly remain divisive, and the primary reasons for that could be non-consequential arcs for several of the key players and the voluntary departure of the film from the standard 'Star Wars' template. For me, as with the previous one, the new 'Star Wars' trilogy remains an effort to milk nostalgia, but that doesn't mean you can't have fun while it lasts. While most of the complaints do withstand, I was on the side of the audience minority that actually enjoyed the film, but didn't love it.
17. Ant-Man and the Wasp (2018)
'Ant Man and the Wasp' is pretty standard Marvel fare, if there exists a clear definition of it. In a lot of ways, after the emotional roller coaster that the culmination of Phase 3, 'Avengers: Infinity War' was, 'Ant Man and The Wasp' has a levity that was welcome in more ways than one. The film garnered a lot of publicity with respect to Scott Lang's absence from the scene in 'Avengers: Infinity War', and the post credits scene of this film may be able to give an answer to that. Hopefully, this should add up to bigger things and a meatier part to play for Scott Lang in the fourth Avengers out next year.
16. Seven Pounds (2008)
Another one of the films that the critics absolutely misunderstood, but the audience hailed as a winner. Also a marked departure from the kind of films Will Smith was doing at that time,'Seven Pounds' delved deeper into the "actor" Will Smith, and presented a humane story about guilt and redemption, as Ben Thomas (Smith) sets out to change seven lives to redeem himself from the weight of a secret he has been harboring for far too long, but complications arise when he falls in love with one of them.
15. Thor: Ragnarok (2017)
Taika Waititi took on the responsibility of correcting the wrongs of the previous two Thor outings, widely also considered the weakest films overall in the MCU, and that's saying something. The result, 'Thor: Ragnarok' mostly succeeds, by virtue of its striking visuals, more than a few bits of comedy, some more comedy, a handful of fight sequences playing to Led Zeppelin's 'Immigrant' beats, especially the finale, and a Hulk who's been missing from the scene, but isn't nearly as groundbreaking as a lot of the audience there are making it out to be. Watching a norse god engage in bouts of standup, however funny, seemed a bit out of character for me. Also, for fans of the original Ragnarok comic, there is really nothing here. If you can look past them, this might be your cup of tea.
14. Black Panther (2019)
'Black Panther' is gorgeous to look at (especially the parts in Wakanda), culturally informed, handsomely mounted in terms of execution although sloppy in parts, and has a completely functional plot. If that sounds like almost every other superhero movie except the cultural connections, it probably is just that. On its evaluating grounds as a superhero film, 'Black Panther' has enough packed in its runtime to keep you invested, although much of it may be standard Marvel fare. However, if I am to be honest, I would consider 'Black Panther' an important film with its cultural and political undertones, more than an excellent one.
13. Scott Pilgrim vs. the World (2010)
I do agree that the film may appeal more to a certain section of the audience, especially if you are in the 20-30 age bracket, but if it does, I can guarantee that you are in for an absolute blast. Another worthy Edgar Wright directorial, the film is about, well Scott Pilgrim, who has to fight against his girlfriend's seven deadly exes in order to woo her. Like all other Edgar Wright trademark films, this one too has a load of pop culture influences, crazy action, the usual zaniness and a lot of really funny situational humor. Added to that, Michael Cera as his usual unassuming funny self is a treat to watch. One of the funniest youth movies out there.
12. Always Be My Maybe (2019)
An extremely sweet love story, 'Always Be My Maybe' is the story of two childhood friends- Sasha and Marcus, who have grown up as neighbors and always were great friends. However, they have fallen out since then and when the story of the film starts, they have not spoken to each other for around 15 years. However, they do meet one day in Los Angeles where Marcus performs in a local rock band while Sasha is a renowned chef. The two old friends come across each other suddenly, and soon they hit it off quite well. While Marcus does have a girlfriend called Jenny, he admits to his father that he has once again developed a soft corner for Sasha. The only problem is that Sasha has recently met someone she is in love with. The film is hilarious, well-written, and tries to come up with something different from the regular romantic comedies which we often get to see.
11. The Cloverfield Paradox (2018)
The Cloverfield franchise is one of the best science fiction franchises. Since the first film in 2008, this franchise has approached the concept of an alien invasion in a rather refreshing way. All of their films have been more atmospheric, rather than concentrating on showing big monsters and their destructive abilities via CGI.
In the last and final installment of the series, which acts more like a prequel, we get to know how the aliens managed to enter earth in the first place. The story is set in a time when fossil fuels are depleting and the world is on the brink of going to war for energy resources. In such a condition, the earth sends a group of astronauts to the Cloverfield Station so that they can attach a particle reactor there which would provide the earth with unlimited energy. Though most are happy with this proposal, some are of the opinion that this would open up wormholes between parallel universes and this can result in the earth getting attacked by aliens. The film does not match up to the brilliance of the two earlier films, but it does provide a rather interesting premise to them.
10. Avengers: Infinity War (2018)
As of now, 'Avengers: Infinity War' is among the highest rated movies available on Netflix. Moving forward, I'm yet to observe how much Infinity War actually changed things as far as superhero movies are concerned, but as we wait for 'Endgame', what better way to beat the anticipation blues than a rerun of the mad titan's rampage?
9. Murder Mystery (2018)
Jennifer Aniston and Adam Sandler are both huge icons of comedy, having had extremely successful careers at the top of Hollywood for decades now. Thus, when the two powerhouse performers joined forces for the Netflix original film 'Murder Mystery', interests were already soaring high.
In this film, Sandler plays the role of Nick Spitz who works as a police officer in New York City. His wife, Audrey (Aniston) believes that they have lost the spark in their marriage, and thus to reignite the same the two of them head off to Europe for a vacation. The couple come across a rather rich gentleman at the airport who offers them to come with him and spend some time on his family yacht. Audrey and Nick readily agree, and soon find themselves in the midst of opulence they have never seen before. Their joy suddenly comes crashing down when a murder takes place on the yacht and they are suspected of being the killers. Audrey and Nick have to solve the murder case themselves before things get out of hand. Though the film has nothing new to offer, it is the sheer performance of the two leading actors which makes this film an irresistible watch.
8. Masaan (2015)
If years later, someone would ask me about the most compellingly quintessential 'Indian' film in recent times, I would show them 'Masaan'. The heart of the film belongs in Banares, a city I have endless fascination towards, and is the story of two individuals who find the strength to overcome grave personal losses and fight to break free from societal and familial shackles, as their narratives come together on the ghats of the holy Indian city. The one film that really brought something down inside of me, and was the only film to do so in years. Can't recommend this one enough.
7. Okja (2017)
If you have watched films like 'Parasite' and 'Memories Of Murder', you are already aware of the fact that Bong Joon-Ho is one of the most talented directors working today. Bong has always been quite off-beat in terms of choosing subjects for his film, and when he chose to make a film with Netflix, he did foray into a more commercial zone. But that does not mean that 'Okja' is just a mainstream film with nothing in its core.
The film strongly speaks in favor of conservation of natural resources, and makes a case for technology to not attempt to meddle with the natural form of animals. The central character of 'Okja' is a little girl called Mija who has been given a scientifically modified pig to take care of by a huge company called Miranda Corporation. Little did she know that the company would one day want the pig back in order to cut its meat and sell it in the market. When the company sends people to take the pig, Okja, back to London, Mija follows them in order to protect the life of her beloved pet.
6. Indiana Jones: The Last Crusade (1989)
Quite simply the yardstick for any action/adventure movie, 'Indiana Jones: The Last Crusade' is the third in the franchise, and the film where, quite frankly, the franchise should have stopped in what would have been a near perfect finale. While Harrison Ford has been the star of the franchise, coupled with Sean Connery here, the star factor is on a different level altogether. Huge step up from 'Temple of Doom', 'The Last Crusade' is pure blockbuster entertainment, and wouldn't require a second viewing to ascertain that Spielberg is indeed at the helm of things here.
Read More: Best Marvel Movies on Netflix
5. The Aviator (2004)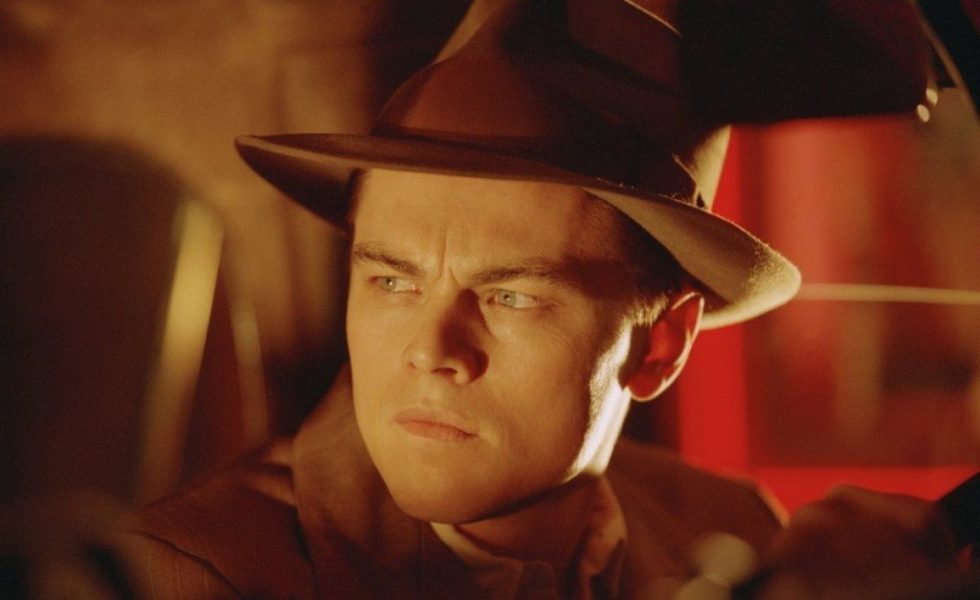 Despite the close to three hours running time, watching DiCaprio and Scorsese work their magic on screen makes this film an endearing watch. Howard Hughes was one of the most eccentric individuals on the face of this planet, not to mention extremely multifarious and prolific, of which his overcoming OCD was a part in his waning years. While 'The Aviator' is not as eclectically charged as 'The Wolf of Wall Street', it is still one of the best modern biopics. A person who was a businessman, film director and producer, and a record breaking pilot has his biopic directed by Scorsese. Need more reasons to watch this film?
4. The Theory of Everything (2014)
It truly does make you believe that while there is life, there is hope. An inspirational biopic and an account of the extraordinary life of one of the brightest minds of our times, the late Stephen Hawking, the film is equal parts sensitive in its portrayal of grief and its handling, and well aware of Hawking's legacy. However, for me, the best bit of the film remains its beautiful ending while 'Arrival of the Birds' by The Cinematic Orchestra plays, as his whole life instantly rewinds right before his eyes, going back and stopping only on the day he first met Jane, fell in love with her and danced on the bridge. Beautiful, in the most simple, all-encompassing sense of the word.
3. The Boy in the Striped Pyjamas (2008)

'The Boy in the Striped Pyjamas' is an important, affecting film, and one of the most emotional ones based on the horrors of the Holocaust, apart from the obvious 'Schindler's List'. To the film's great merit is that the treatment of the subject matter is absolutely perfect, sensitive, yet something that is also easily understood by a younger audience. There have been countless films that have made a point about the innocence of childhood, and how children view the world regardless of all bias and hate.
Yet again, with the tender friendship of two eight-year-olds at the centre of it, unaware of the anti-Jew propaganda of the Nazis and the nature of the fence that divides them in the beginning of the film, 'The Boy in the Striped Pyjamas' stands true to its opening quote: "Childhood is measured out by sounds and smells and sights, before the dark hour of reason grows." The ending, especially, is guaranteed to leave a lump in your throat.
2. Crouching Tiger, Hidden Dragon (2000)
Ang Lee's visually amazing masterpiece, 'Crouching Tiger, Hidden Dragon' is the rare quality film that marries martial arts with romance, fantasy, psychology, even spirituality in places, and native emotion, and if you think that'd be hard to pull off, you obviously haven't seen 'Life of Pi', another work of superior proportions by Ang Lee who seems to possess the rare storytelling ability of an old and wise sage, and this film is a proper testament to that.
1. IO (2019)
Margaret Qualley is now well-known for playing the role of Pussycat in Tarantino's 'Once Upon A Time in Hollywood', but we often forget that in the same year she has also had a starring role in a Netflix original film. The story of 'IO' is set during a time when the earth has become inhabitable due to the excessive pollution, and has reached such a state that human beings have had to shift their base to a space station somewhere near a moon of Jupiter. Out of the few people who are still living on the earth, Sam Walden is a scientist who wishes to reverse this situation by any means possible. She does meet another human being who tries to make her change her mind. But Sam is adamant that redemption is possible.
Within this desolate landscape where there is no life, Sam comes across romance, rejuvenation, and a chance of living life once again. The film does have a rather interesting premise, and is a must see.
Read More: Best Sad Movies on Netflix