Rob Lowe rose to prominence with a smashing entry in his early twenties with movies like Outsiders and About Last Night. Since the 80s, till now, he became a Hollywood heartthrob. He doesn't seem to have aged, he stays in an insanely good shape, and the sharp features adorning his beautiful face can make us go week in our knees. With that said, Lowe has an uncanny ability to mold himself in any character, without leaving any scope for the audience for pigeonhole-ing him. He can be eggy, cocky, creepy, funny and lovely.
Despite all the scandals that could have enshrouded his talent, he took them in his stride and rose victorious. Here is a list of movies with his top performances, that will prove the what this talented actor is capable of.
10. Pocket Listing (2016)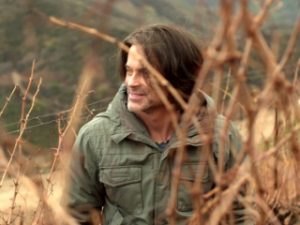 A neo-noir, crime black-comedy, Pocket Listing is a story of a disgraced real estate agent, Woodman, in the city of Los Angeles, who is hired by a mysterious couple, the Hunters to sell their palatial mansion. he soon finds himself in the tangle of temptations, false identities, and crooked deals. Rob Lowe, as Frank Hunter, plays a discreet, shady bigshot, living with his sultry wife. He knows how to pull this through. Directed by Conor Allyn, this pacy thriller is a must watch.