Our special segment for the "Years' Best" continues with the best heist movies this year. Anticipations were set ablaze with the announcement of 'Ocean's 8', that would boast of an all-female lead roster. The thriller-comedy flick impressed, even though it fell behind the original inspiration material on comparisons. The year saw a decent amount of heist films released. Blending the thrill of boisterous car-chases and the contemplation of time behind bars, bank heist movies are truly distinguishing experiences. Here's the list below for some of the top heist movies of 2018. The list includes best bank robbery movies.
8. 211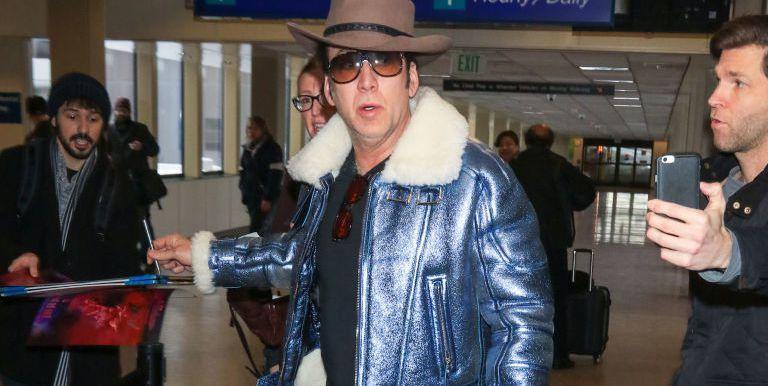 Nic Cage is a modern paradox. His eccentricity has the potential of becoming the cause of his downfall and the arch of his glory. And 2018 just confirms that. Setting the screen raging with his fiery, maniacal turn in Panos Cosmatos' electric 'Mandy', Cage delivers a career-low with '211'. The action-thriller film is directed by York Shackleton, who clearly lacks the nuanced maturity required to pull off such films. That directs the substantial burden of carrying the film on Cage's shoulders, who uncharacteristically crumbles. His generic character is a hardened patrolman, grieving the loss of his wife thirty years prior. When a dangerously armed group of robbers threatens to bring the city down, he teams up with friend and partner Steve MacAvoy to stop the impending chaos. The fact that it is inspired by a real-life event becomes almost non-existent as Shackleton tries to prioritize the film around Cage's institutionalized persona. As we have already seen, it can work ('Mandy'), but can also fail miserably, as Shackleton discovers here.
Read More: Best Horror Movies of 2018
7. King of Thieves
Greed is a slippery slope. Although a driving force in augmenting human standard of life, it also possesses an element of destruction, sending capable men into fatalistic down spirals. 'King of Thieves' is based on a similar group of thieves, whose heist, though successful, becomes a cause for fallouts within the group. This cultivated distrust is the centerpiece in the ensuing madness that threatens to be all-consuming. The true-to-life rendition of the Hatton Gardens burglary of 2015 benefits greatly from the lead performance by Michael Caine. The veteran actor shows no signs of stopping anytime soon and makes the most of a rare opportunity to dictate a film at his age. He is ably supported by the side cast, who do well to compliment him on screen. Despite being rough around the edges, 'King of Thieves' coasts on its charisma, nodding at the stars' iconic screen moments of yesteryear.