An American actor, producer, screenwriter, and comedian, Vincent Anthony Vaughn began his acting career by appearing in minor television roles in the late 1980s and attained widespread recognition through his role in the 1996 comedy-drama film Swingers.
His list of films include Rudy (1993), The Lost World: Jurassic Park (1997), Return to Paradise (1998), Old School (2003), Wedding Crashers (2005), The Break-Up (2006), The Internship (2013), among others. He has also appeared in the HBO anthology crime drama television series True Detective in 2015. Here's the list of top movies and TV shows of Vince Vaughn.
11. Delivery Man (2013)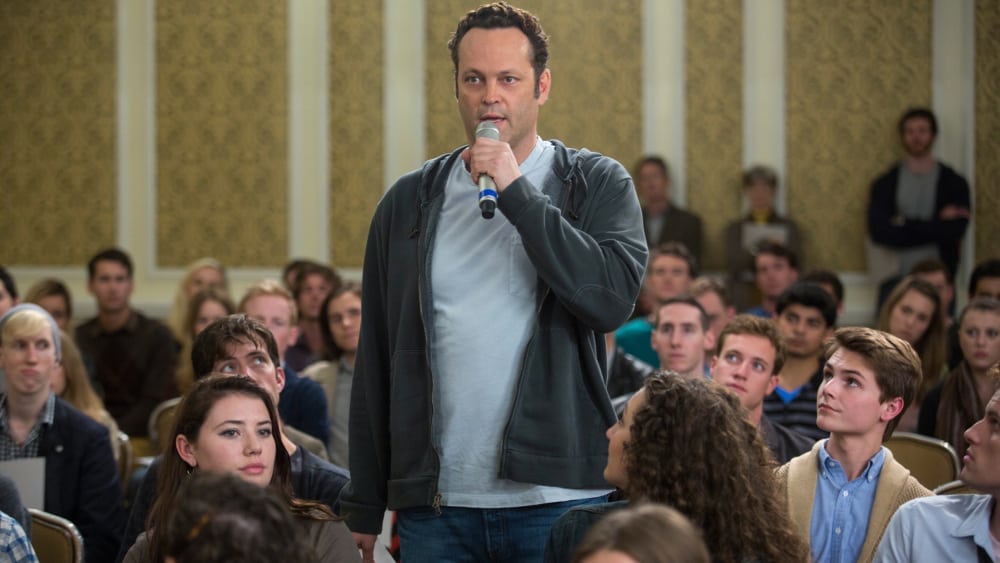 When a man discovers he is a father to 533 children resulting from anonymous donations to a fertility clinic 20 years ago, he is faced with a decision to come forward to reveal his identity on receiving 142 lawsuits. Directed by Ken Scott, it stars Vince Vaughn, Chris Pratt, Cobie Smulders and Jack Reynor.