Cooking is an art form. Humans used to eat raw meat in their Neanderthal times. In worst situations, people have still survived on such form of food. Cooking, however, has evolved, just like art and science. The more civilization progressed, the better the food got. And while some are born with the talent, the art of cooking is a very learnable talent for those who aren't! However, not everyone is a professional chef! Some of us have to make do with just watching people cook good stuff, while we just sit and swoon over a perfectly presented plate. There's a reason shows like 'MasterChef Australia' have become so popular. Everyone loves food! And everyone wants the food that those great chefs are making on TV! Netflix is the perfect place for the food lover inside you. Here's the list of really good cooking series on Netflix that you can stream right now.
14. The Final Table (2018- present)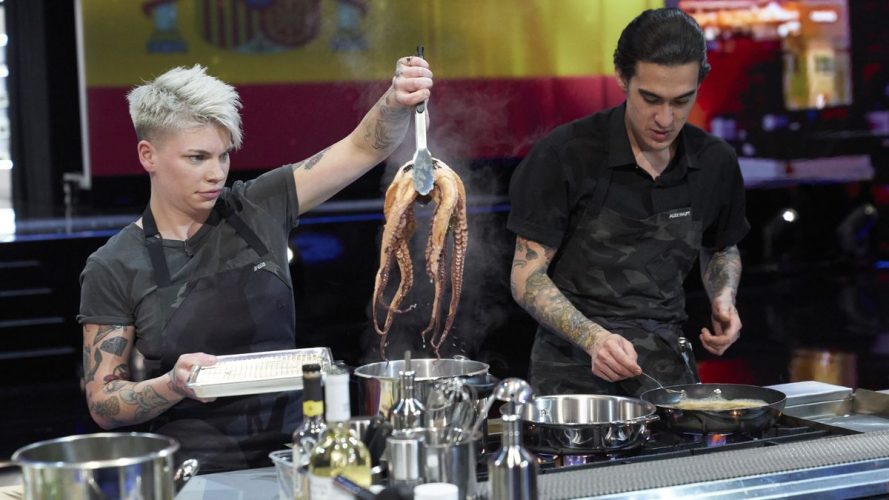 In this competitive show, chefs from all over the world are brought at one place and divided into teams of two. The goal is to create the best dish, according to the menu of the episode, and win a place next to the big names in the culinary world. Another great thing is that each episode focuses on the cuisine of a different country, so just in the matter of ten episodes, you will have covered a lot of ground! From Mexico to India, from England to Japan, the chefs have to prove that they are good at every form of cuisine. Taking place in front of a live audience, the contenders have to deal with the pressure of going head-first into uncharted territories and live-up to the expectation of the judges. If nothing, then this show will at least give you an idea of what cuisine to experiment with next!
13. Nailed It! Mexico (2019- present)
Netflix hasn't become the biggest streaming service in the world by keeping itself to a certain part of the world. It has recognised the potential of investing in all countries and has come up with tailor-made stuff for its audience. It's somewhat like you not limiting yourself to just one kind of cuisine. Burger, pizza, noodles, sushi- everything is important. 'Nailed It! Mexico' was purposely made for the Mexican audience, but that doesn't mean you can't enjoy it equally. Basically, it's a bunch of amateur cooks, trying to recreate an especially difficult recipe, but failing incredibly at it! What's there not to enjoy?
12. The Big Family Cooking Showdown (2017- present)