Disney has been a part of the lives of many generations and its films have some of the best well-crafted three-dimensional characters of the animation world. Kids and adults enjoy Disney films not only because of their easy-going-ness but because of the powerful messages it conveys through its characters. Here is the list of top Disney characters ever.
15. Merida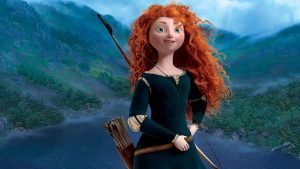 Scottish Princess Merida is a headstrong and free-spirited 16-year old tomboyish girl. She is brave and courageous, and she wants to take control of her destiny. Rather than being a damsel in distress who is subservient to customs and social restrictions, Merida openly rebels and defies her heritage. And that is exactly why she is a great role model.
Read More: Best Quentin Tarantino Characters
14. Pinocchio
Disney gave life to a memorable character, known by every adult and child. It's impossible to resist to the complexity of such an interesting character, a puppet that turns into a child. A child whose nose grows when he lies, forcing him to be honest and to be a good person. Pinocchio is a powerful character due to the message it transmits.