Ethan Hawke is an American actor, writer, and director. He has been nominated for four Academy Awards and a Tony Award. He has directed three feature films, three Off-Broadway plays, and a documentary. He has also written three novels. He made his film debut with the 1985 science fiction feature 'Explorers', before making a breakthrough appearance in the 1989 drama 'Dead Poets Society'. He then appeared in various films before taking a role in the 1994 Generation X drama 'Reality Bites', for which he received critical praise. In 1995, he starred in Richard Linklater's romantic drama film 'Before Sunrise', and later in its sequels 'Before Sunset' in 2004 and 'Before Midnight' in 2013, all of which received critical acclaim.
He has been nominated twice for both the Academy Award for Best Adapted Screenplay and the Academy Award for Best Supporting Actor; his writing contributions to 'Before Sunset' and 'Before Midnight' were recognized, as were his performances in 'Training Day' in 2001 and 'Boyhood' in 2014. He was further honored with SAG Award nominations for both films, as well as BAFTA Award and Golden Globe Award nominations for the latter. His other films include the science fiction drama 'Gattaca' in 1997, the contemporary adaptation of 'Hamlet' in 2000, the action thriller 'Assault on Precinct 13' in 2005, the crime drama 'Before the Devil Knows You're Dead' in 2007, the horror film 'Sinister' in 2012, and 'First Reformed' in 2017.
In addition to his film work, he has appeared in many theater productions. He made his Broadway debut in 1992 in Anton Chekhov's 'The Seagull', and was nominated for a Tony Award for Best Featured Actor in a Play in 2007 for his performance in Tom Stoppard's 'The Coast of Utopia'. In 2010, he directed Sam Shepard's 'A Lie of the Mind', for which he received a Drama Desk Award nomination for Outstanding Director of a Play.
At this point, the question that might be circling your mind is what is the next Ethan Hawke movie? Well, the good news is that we have a clear answer to that question. Here's the list of upcoming Ethan Hawke films scheduled to release in 2019 and after. We can only hope that the latest Ethan Hawke movies would be as good as some of his recent ones.
1. The Kid (2019)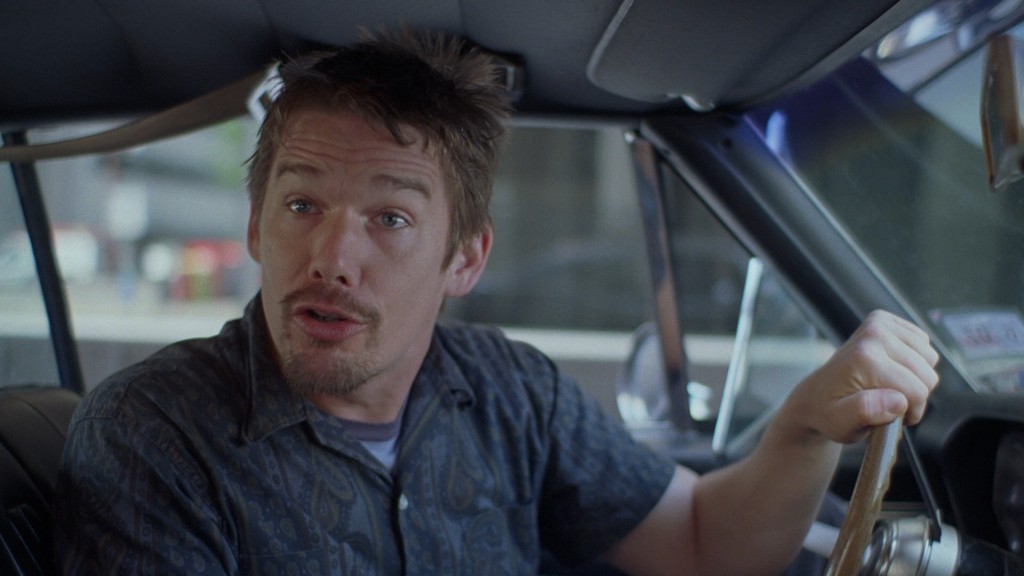 'The Kid' is an upcoming 2019 indie biographical western drama film directed by Vincent D'Onofrio, from a screenplay by Andrew Lanham, and is executive produced by Carl Stubner, through Suretone Pictures. The film stars Chris Pratt, Ethan Hawke, Dane DeHaan, Vincent D'Onofrio, Adam Baldwin, Jake Schur, and Keith Jardine. The film is the story of a young boy (Jake Schur) who witnesses 'Billy the Kid's (Dane DeHaan) encounter with Sheriff Pat Garrett (Ethan Hawke).