The general connotations associated with the word "porn star" are generally negative. Transitioning from a famous adult star to a real actor is really difficult. As actors, the start is always a struggle, unless you already belong to film industry. They might start out at an young age doing menial jobs like waiting and chauffeuring at restaurants, doing odd marketing jobs, and so on. But there are some very famous actors, who are global heartthrobs, who started out as pornstars. Well, there isn't much of acting in the videos, but still, for the sake of it, porn actors. The videos gave them a chance to express themselves physically, thus teaching them to "act" without words. I'll put my sarcastic tone to a rest, and let you know about famous actors who started out as porn stars. Some of these actors must have made for really sexy porn stars. One of the actors on this list used to be one of the top porn stars.
10. Sasha Grey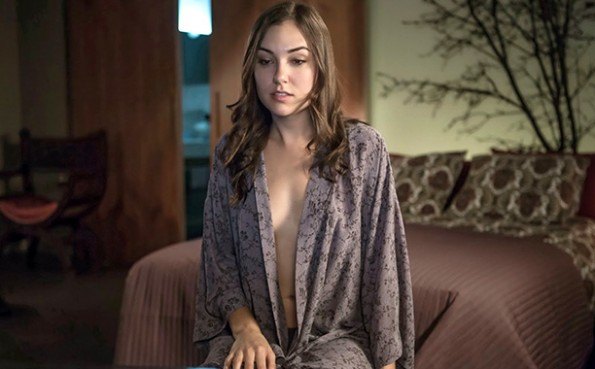 Notable Work: 'The Girlfriend Experience', 'Smash Cut', 'Open Windows', 'Entourage'
Sasha Grey probably deserved to be much higher up the list. But such is the magnanimity of the names listed, that she was pushed to tenth. Grey has frequently purported in mainstream media her desire and history in hard core porn. She started off in the year 2006, performing first for Rocco Seffriedi, and thereby gaining attention for her looks. She won numerous laurels as a pornstar from the year 2007-2010, the highlight being named as the 'Performer of the Year' in 2008 by AVN. She got her big breakthrough in Steven Soderbergh's award-winning 'The Girlfriend Experience'. Her performance received critical acclaim from critics, and her stake in the industry has risen since then. She has gone on to appear in major films, and television shows. A great example of perseverance and determination!
Read More: Best Red Headed Actresses Working Today
9. Perrey Reeves
Notable Work: 'Mr and Mrs Smith', 'Entourage', 'Old School', 'Famous in Love'.
Reeves is perhaps best known in the masses as Mrs Gold, the wife of Ari Gold in the hit TV series 'Entourage'. Not many know of her provenance in the industry. She is a former pornstar, having worked for esteemed establishments like Pornhub, XVideos, and HD Porn. She got her first major breakthrough in the Will Ferrel starrer 'Old School', where she played the role of Marissa Jones. There has been no looking back since then, having landed a lead role in 'Entourage', Mr and Mrs Smith', and the recently released 'Famous in Love'. A salute to her courage!