One word – minimalism. Before I get started, let me admit that never have I ever played a more simplistic yet engaging game before I got a hang of 'Limbo'. The gameplay is beyond captivating, and it follows a movie-like timeline, with its own hurdles, puzzles, and horror – to sum up, it is a seemingly unending quest, which will raise your hair many-a-times.
Not only is the entire gameplay in B&W, or greyscale to be precise, in today's world, not a lot of games follow this as a selling point, also with its 2D gameplay versus the rampantly popular 3D gaming nowadays. The weirdness and the horrifying creatures and happenstances appearing in front of a little boy who's on a quest to find his missing sister are beyond exhilarating. Especially, when you've to empathize with the boy being him during the gameplay, not just watching him through unlike in a movie. Published by Playdead for Microsoft Game Studios, the game is a bag full of surprises and has enough adrenaline-jerking moments for gaming enthusiasts and those who're into puzzle-like games with a dash of thrill.
In this list, we'll look into a few games similar to 'Limbo' and which can fill in the shoes of the former, given the fact that it is a short-lived adventure. Essentially, any game like 'Limbo' would possess the necessary "addictive" element, along with the condensed, "vector-style" graphics, a darker, morbid demeanour and the unusual magical combination of puzzle-suspense-thrill that would keep the player going incessantly. You can play these open world games like Limbo for PS4, Xbox 360, Xbox One, iPhone, mac or even online.
13. Contre Jour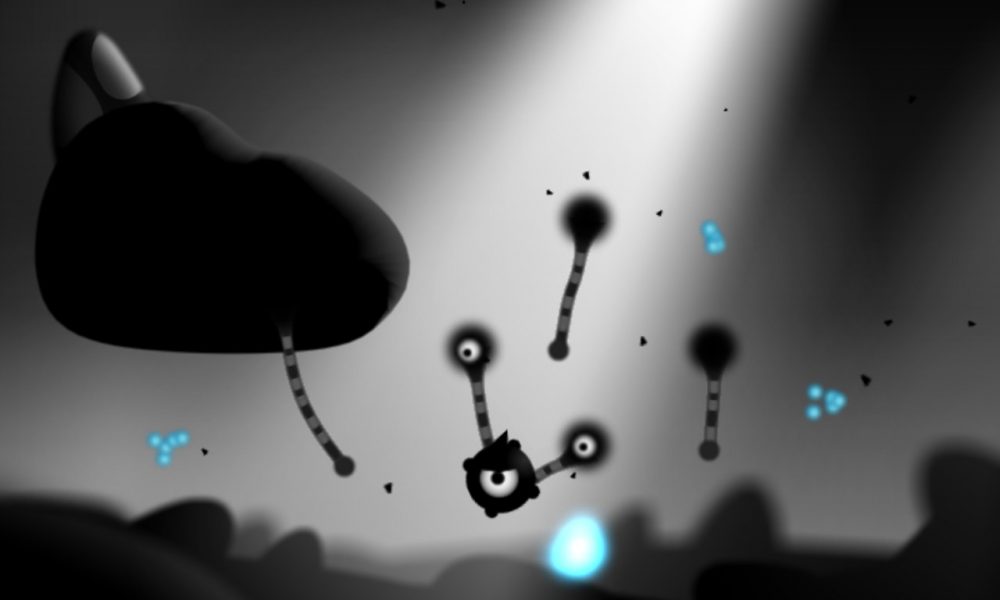 For those who don't know, you can now play 'Contre Jour' for free by visiting this link. Its resemblance with 'Limbo' only lies in the fact that it has a partly monochromatic background and the consistent eerie feel around it. Also, the murkiness is pretty obvious. Basically, it starts with a ball-like creature with a giant eye which can't do anything but roll and glide and sling using your help. The so-called "help" constitutes the entire gameplay. Though the challenges don't seem very exciting at the outset, the "Cut the Rope" kind of gameplay becomes addictive after some point in time.
12. A Walk in the Dark