Crying. An emotion or an expression, which is a means for us to show how we feel or think. And why do we cry? A question as abstract and subjective as "Why do we fall?". Well, I tend to cry when I "see" someone crying. Be it a movie or otherwise. There have been an umpteen number of movies which move us emotionally and make tears roll down those cheeks. Although it is impossible to do justice to fit all the emotional flicks out there in the cinematic world onto this list, these are the ones that moved me the most. Movies that would make you empathize with its characters and make you ponder on the aftereffects of a tragedy, a nightmare or a morose circumstance. So much for a happy ending, eh? Here is the list of top tear jerker movies ever that will make you ugly cry. You can watch some of these best tear jerkers on Netflix, Hulu, or Amazon Prime.
15. Interstellar (2014)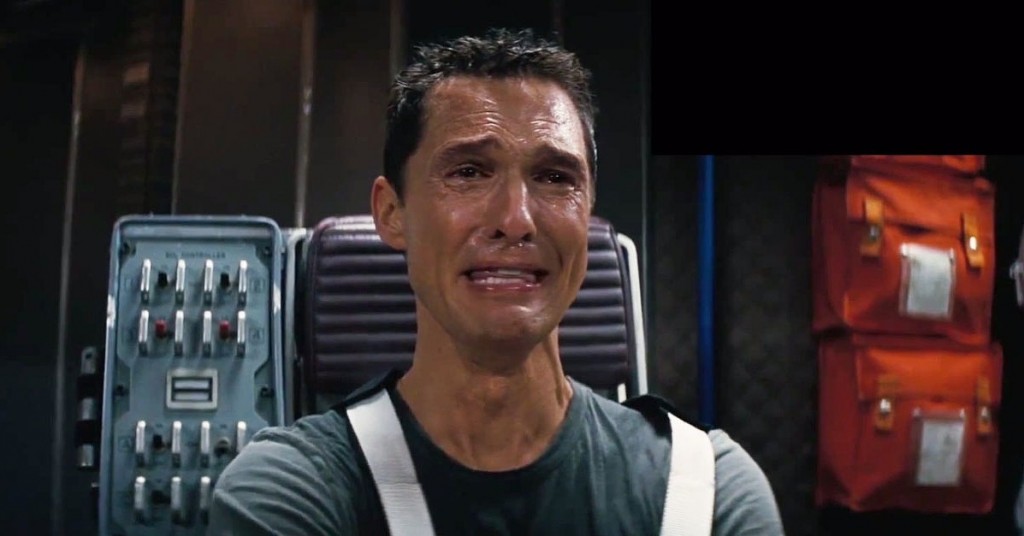 Yeah, yeah I know. Why is a top-notch science fiction mystery classified as an emotional drama? Frankly, I've not seen any other story of a father and daughter which has been so moving and inspiring given the circumstances of their separation. Their toil to be with each other again, despite the oddities (like Black Holes, crumbling planets, a few extra dimensions and the time-space-gravity enigma) and a beyond-stellar performance from Matthew McConaughey (as Cooper) will make you weep like a baby. The film has its moments of pain and a dying hope of coming together. Especially, the moment where the father and daughter reunite in the end will burst you into tears. And the one where Cooper watches twenty-three years worth of recorded video messages from his family will leave you wrung.
Read More: Best Tragedy Movies of All Time
14. A Walk to Remember (2002)
Based on the Nicholas Sparks' novel, 'A Walk to Remember' is a story we've seen in many forms and films. A modest girl Jamie (Mandy Moore) wants to fulfil her bucket list and a spoilt brat Landon (Shane West) helps Jamie achieve what she could in her numbered days, besides falling in love with her. Reminds me of how one wants to accomplish everything in the limited time they have, to meet the could-haves.