For time immemorial, Bollywood and Hindi films have been accused of plagiarizing content – be it the entire story, dialogues, music or the latest of them all – movie posters. The past decade has seen a drastic improvement in the quality of content that Bollywood has delivered despite not having a humongous budget or a stellar star cast for that matter. Actors like Rajkummar Rao, Ranveer Singh, Ayushmann Khurrana are household names now, thanks to the shoestring budget good quality movies they have acted in.
India is the largest producer of movies in the world, but still generates far less revenue from movies alone, thanks to the dearth of outreach and the compromise in quality of content. Though Bollywood has more than 30 regional film industries, all producing movies in different languages, yet, India isn't as prominent on the world cinema stage as it should be – at least in terms of recognition. Bollywood may still have a long way to go before it is compared with the likes of Hollywood films. Off late, Netflix has been silently adding good quality Bollywood movies – movies that will make you cry, swoon or laugh out loud, thanks to the catchy dialogues, defining music or rib-tickling humour. Although the collection on Netflix cannot be called as "exhaustive" right now, it still is pretty comprehensive in terms of its spread. Here's a list of what we think are the best Hindi films on Netflix. You can watch several of these Bollywood movies on Amazon Prime or Hulu.
30. Kabhi Haan Kabhi Naa (1994)
Shah Rukh Khan himself admits this being his best film to date. He has become an expert at portraying one-sided lovers on screen and this film is just a testament to that. It follows Sunil who loves Anna and tries to separate her from her lover. Later, he instead chooses to help the two reunite. Filled with plenty of twists and heart-touching scenes, 'Kabhi Haan Kabhi Naa' particularly received praise for its idealistic ending which saw Sunil meet another girl and show that everything becomes alright in the end.
Read More: Best Korean Dramas on Netflix
29. Fandry (2013)
Love. Without a thought of colour, caste, creed or society. That simply is the nucleus of this 2013 film directed by Nagraj Manjule who later rose to fame with the enormously successful 'Sairat' (the absence of which from this list is sure to get me death threats!) Jabya lives on the fringes of the village with parents who do menial jobs. He falls head-over-heels for Shalu, whose parents are saving money to get her married. But their financial gap isn't the only problem; Jabya is a Dalit whereas Shalu belongs to an upper caste. the failure of Jabya's innocent attempts to woo Shalu, while being oppressed and humiliated by the society (who call him 'Fandry' or a pig), make him reach a boiling point of exasperation post which he hurls a stone at one of the perpetrators, but the stone is shown hurling towards the audience as credits roll, as we are the true perpetrators of the caste system still lurking in our lives. A hard-hitting statement.
Read More: Best French Movies on Netflix
28. Piku (2015)
'Piku' is possibly the only film on the list that proudly wears the badge of feminism and offers us a vision of men in women's world and not the other way around that almost all the films show. If you thought 'Piku' to be just another comedy film with jokes about constipation and bowel movements, think again. Because it is not that. The central character of 'Piku' is Piku and not Bhaskar as the gravity of the presence of Amitabh Bachchan may lead you to believe. The film breaks so many conventions of story-telling and simultaneously challenges them – especially in the patriarchal Indian context that it is one of the bravest films made in recent memory.
Read More: Kids Movies on Netflix
27. Pink (2016)
The makers of 'Pink' bided their time and kept the buzz to a bare minimum while it was being filmed. And when it released, it broke the floodgates of appreciation and acclaim. It was high time that a film tackled and shattered the stereotypes prevalent in our society. 'Pink' deals with the issue of entitlement amongst men and society's sickening judgmental behaviour. 'Pink' has its fair share of flaws too but it also has a solid script, splendid performances and its heart in the right place.
Read More: Best Trippy Movies on Netflix
26. Masaan (2015)
'Masaan', which recently won two prestigious awards at Cannes, is a bold debut from Neeraj Ghaywan who assisted Anurag Kashyap on 'Gangs of Wasseypur.' Ghaywan takes a narrative that could have turned out trite and infuses it with freshness and originality. The film draws the audience in and compels us to care about its characters as they experience love, loss, grief and hope. What is special about 'Masaan' is its lyrical quality; everything is understated, yet the film is replete with memorable moments. There are gut-wrenching moments as well as wonderfully relatable, humorous moments.
Read More: Best Stoner Movies on Netflix
25. Jab We Met (2007)
'Jab We Met' is easily one of the best-written films of this century and has perhaps one of the best performances by any Bollywood actress this century – not to take anything away from Kangana's Queen performance. Most of the issues that Bollywood movies face start with writing. And 'Jab We Met' is a clear example of how important screenplay is to a film. Imitiaz Ali, in my opinion, is the best screenwriter (along with Anurag Kashyap) working in Bollywood today. His grip on the nuances of daily life and idiosyncrasies of his characters is amazingly assured. This quality of his is so very evident in the way he creates a plethora of memorable characters – especially "Geet" in JWM that stays with you long after you have seen the film.
Read More: Best Marvel Movies on Netflix
24. OMG: Oh My God! (2012)
A movie which rightfully challenged the various preconceptions surrounding religion, blind worshipping and beliefs that are wrongfully carried on even by professional companies, 'OMG: Oh My God!' was a game-changer and an audacious attempt to speak boldly against those naysayers. The movie is the narrative of Kanji Lal Mehta, a staunch atheist and a seller of idols of Gods and Goddesses in an antiques' shop in Mumbai. While his family is a believer, he is of the opinion that God doesn't exist the way we believe him to be. After a low-intensity earthquake strikes Mumbai and his shop is destroyed, he heads to the insurance company to claim for his losses, but is denied stating that an earthquake is an "Act of God". Mehta then goes against everyone and "sues" God, because he doesn't believe in one. A defining satire, 'OMG: Oh My God!' has Paresh Rawal playing Mehta and Akshaye Kumar playing Lord Krishna. A must watch!
23. Special 26 (2013)
This Indian heist crime thriller by Neeraj Pandey was a beginning of sorts of a fruitful cinematic association between Pandey and Akshay Kumar. They are very often referred to as the Martin Scorsese and Leonardo DiCaprio of India by their hardcore fans. The film was unique in the sense that it had a very indigenous feel to it as it was inspired by the 1987 Opera House heist in Mumbai where a group of fraudsters masquerading as CBI officers executed an income tax raid on a jewellery shop. It had everything that you look for in a heist thriller – a tight narrative, clever twists and turns and plenty of cat and mouse chase. Only an unnecessary love story added to the story slows down the pace of the narrative.
Read More: Best Teen Shows on Netflix
22. Ugly (2013)
The best part of this gripping, dark thriller – when Chaitanya and Rahul head to the police station to file a complaint about the latter's missing daughter and a shrewd, corrupt police station in-charge inspector Jadhav makes allegations on them and questions them of their negligence while learning to take selfies on a phone. A speck of realism I must say. 'Ugly' begins with a sullen housewife, who is unhappy with her current marriage with Shoumik Bose, the police chief, and has a 10-year-old daughter Kali with her previous husband, a struggling actor Rahul. Rahul is taking Kali along with him, while he stops at his friend Chaitanya's place for a work-related appointment. Kali is abducted and there begins a gripping narrative on who took Kali, with everyone having a dark, inexplicable motive of their own. 'Ugly' might have been an average hit by box office numbers, but in my opinion, it is one of the best works of Anurag Kashyap to date.
21. Highway (2014)
What happens when a rich girl is abducted a day before her wedding? If it were a regular movie, we need not even think of the consequences. 'Highway' begins with Veera, the daughter of a rich businessman, who is abducted from a petrol pump a day before her wedding while her fiance does nothing. One of her captors is Mahabir, who keeps moving from one city to another to avoid detection by the police. Veera initially doesn't like this newfound life of hers, but soon gets used to it and realises one of her lesser dreams of living at a hilltop, away from all hassles. She then reveals to Mahabir how she was abused by her own uncle when she was nine and hence finds solace in this newfound freedom. When police raid their house and shoot Mahabir, Veera breaks down in front of her family and uncle – perhaps one of the emotionally touching moments of the film. 'Highway' was a sleeper hit and boasts of a remarkable performance by Alia Bhatt.
20. Guru (2007)
I personally think this is one of the best works of Mani Ratnam in the Hindi language, featuring Abhishek Bachchan and Aishwarya Rai Bachchan in lead roles. The movie is the narrative of Gurukant Desai a.k.a. 'Guru' – a young lad from Gujarat in the '50s, who goes to Turkey and earns big, comes back and dreams of commencing his own business, in spite of his father's resentment. Once back to India, he gets initial support from Manik Dasgupta, the publisher of a newspaper "Swatantra" and his granddaughter – a wheelchair-ridden Meenu. Enter Shyam Saxena (R. Madhavan) who vows to break Guru and his lies down, something that has a critical response from Guru's supporters and his wife, now that he's a well-established businessman. The movie was a massive commercial and critical hit, with commendable performances from Mr and Mrs Bachchan.
19. Sarkar (2005)
Another audacious attempt at filmmaking, this time by Ram Gopal Varma, 'Sarkar' is the narrative of Subhash Nagre, a patriarch who allegedly runs a parallel government in Mumbai for the benefit of its people, people who are otherwise oppressed by assailants and goons and want a quick respite from their troubles. The rightful judge, jury and executioner, Sarkar also has a lot of foes, people who have made their way by wrongdoings. The bad guys get together and murder a political leader and Sarkar's critic, which frames Sarkar and sets him behind bars, thus leading to their albeit temporary freedom. Vishnu Nagre, Sarkar's elder son also conspires against his own father while Shankar Nagre (Abhishek Bachchan) later agrees to his father's ways and joins the "family business". 'Sarkar' is driven by Amitabh Bachchan alone and is perhaps the best film where the father-son duo has made their appearance, along with 'Paa'.
18. Tanu Weds Manu (2011)
More than the first instalment, the second one made more news and minted more money. Regardless, speaking of the best Bollywood flicks on Netflix, 'Tanu Weds Manu' is the story of Tanuja Trivedi and Manoj Sharma. While Tanu is a happy-go-lucky girl living in Kanpur, Manu is an NRI doctor who is on the prowl for an Indian bride. The duo meets with the help of Pappi, Manu's friend and despite Tanu's initial resentment for an arranged marriage, they happen to fall for each other. A lot of other supporting characters play their part well, including the likes of Jimmy Shergill as Raja Awasthi who wants to marry Tanu at any cost, Swara Bhaskar as Payal, Jassi's bride to be and Tanu's friend and Jassi, Manu's friend. 'Tanu Weds Manu' received accolades for powerful performances and rib-tickling humour.
17. Dangal (2016)
This Aamir Khan featurette was one emotional tale of a father-daughter duo, loosely based on the life of Indian wrestling champion Mahavir Singh Phogat from Haryana and his daughters Geeta and Babita. The film portrays Aamir as the strict father, who once aspired to win a gold medal for his country but failed due to family responsibilities, and how he later materialized his dream by training his daughters in the sport. The film was a smash hit and debutantes Fatima Sana Sheikh, Sanya Malhotra, Zaira Wasim and Suhani Bhatnagar, all of whom earned praises for their respective roles.
Read More: Best Psychological Thriller Movies on Netflix
16. Dev D (2009)
Perhaps one of the first commercial successes of Anurag Kashyap as a director, 'Dev D' is simply the modern-day retelling of 'Devdas' – the classic novel by Sarat Chandra Chattopadhyay. Paro and Dev are childhood sweethearts, while Paro belongs to a middle-class family, Dev is the spoilt brat of a rich businessman. Dev heads to London to complete his studies and comes back arrogant and egotistical. He starts doubting Paro's fidelity towards him and Paro agrees to marry another man of her parent's choice. A tormented Dev then finds his solace in Chanda, a student-turned-prostitute. The audacious visuals and an experimental style of filmmaking earned 'Dev D' many accolades and remain to be the choice if you're looking for romance, drama and emotions in a single film.
15. Kahaani (2012)
One of the best thrillers of recent times, 'Kahaani' is a one-woman story revolving around Vidya Bagchi, a pregnant lady who has arrived in Kolkata and looking for her missing husband. She claims to have arrived from London in search of her husband Arnab who came to the city on an NDC (National Data Center) assignment. The course of events takes place after a vicious poisonous gas attack in Kolkata Metro, killing all the passengers onboard. Little did the police and the Intelligence Bureau officials had known that Vidya is one of them and is looking to seek vengeance for her now deceased husband. 'Kahaani' is a simple narrative complicated by compelling storytelling and a power-packed performance by Vidya Balan who is the core of the story.
14. Taare Zameen Par (2007)
No other movie in this list is as emotionally asking as is 'Taare Zameen Par'. Directed by Aamir Khan and featuring Darsheel Safary as Ishaan Awasthi in a leading role, the movie is the narrative of an eight-year-old who despises school and studies and everything else his overbearing parents ask him to. Except for the fact that he has a penchant for noticing small things and having a zeal for painting. After getting complaints from his teachers about his poor performance, despite his brother's exemplary academics, he is sent off to boarding school, furthering his despise for his parents. Ram Shankar Nikumbh is an art teacher at the school who sees talent in Ishaan despite poor academics and takes it upon himself to make Ishaan's talent known to everyone. The painting competition, in the end, is eventually won jointly by the teacher-student duo. 'Taare Zameen Par' highlights the stressful life of a dyslexic student and how he gets lucky and gets noticed despite a lot many others whose talent seldom comes to the fore.
13. Shahid (2012)
Rajkummar Rao is not called an ace for anything! With this Hansal Mehta flick, he got into the skin of assassinated human rights activist and lawyer from Mumbai, Shahid Azmi, who was shot at in his office for having defended several high-level bombing cases over a period of time in Mumbai. Shahid's life was replete with controversy, which was ably portrayed by Rao. The film also received national recognition as did Rajkummar Rao, who earned a National Award for his sincere performance.
Read More: Best 80s Movies on Netflix
12. Baahubali: The Beginning (2015)
S.S. Rajamouli's magnum opus, Baahubali: The Beginning is Indian Cinema's answer to Hollywood's epics. Made on budget of over 250 crores, Baahubali is one of the costliest films ever made in India. Although 'Baahubali: The Beginning' cannot be classified as a pure Bollywood film, its Hindi-dubbed version still ruled the charts as well as the box office revenues. Baahubali is the tale of two brothers who vie for the throne of Mahishmathi Kingdom. 'Baahubali: The Beginning' marked a new beginning in Indian Cinema. Known for its action sequences and extensive VFX, Baahubali broke many nuances on the art of Indian film-making with its never-before-seen computer graphics in India's history.
Read More: Best Christian Movies on Netflix
11. Drishyam (2015)
Vijay (Ajay Devgan) is an illiterate man who loves his family of four – a beautiful wife and two equally gorgeous daughters. In spite of dropping out of the fourth standard in school, he has a sharp mind and learns about everything around him through Cable TV. When her elder daughter gets in trouble with a rich spoiled brat and accidentally kills him, he goes out to do what seems impossible. Vijay sets in motion a well-thought-out plan to evade the police and throw them off their scent. Investigators eventually catch up with them, but even when they are sure they are the culprits, the police can't find one shred of evidence against them. The biggest mystery of them all: Where did the dead body go?
Read More: Best Crime Documentaries on Netflix
10. Madras Café (2013)
'Madras Café' stands out for its sheer honesty and lack of pretentiousness in portraying a period in Indian political history which has not been dealt with in any mainstream Bollywood film before it. Director Shoojit Sircar holds nothing back in showcasing the complex relationship between India and Sri Lanka and what led to the ultimate assassination of Indian Prime Minister Rajiv Gandhi. It's a dark, engrossing piece of cinema that entertains as well as it is informative. However, it's the selection of actors like John Abraham and Nargis Fakhri in the lead roles that raised questions but to give credit where it's due they did a convincing job in playing their parts despite being limited actors. Apart from John Abraham, everything in 'Madras Cafe' stands out and makes it unmissable.
Read More: Best Medical Shows on Netflix
9. Khakee (2004)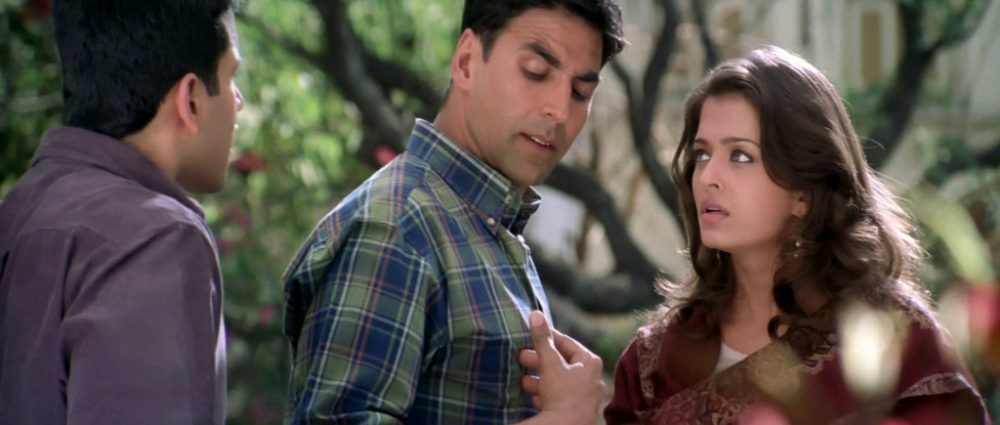 'Khakee' is one of the smartest — if not the smartest cop dramas ever made in Hindi Cinema. 'Khakee' is so compact that it will leave you gasping for breath. A near perfect knit story of a team of police officials who put their life on the line to accomplish a dangerous mission only to find out that the very system which assigned them the job are against them completing it. 'Khakee' deserved numerous laurels but it remains a mystery as to how such a stunning suspense thriller got lost in oblivion and never became a constituent of film conversations.
Read More: Best Spanish Movies on Netflix
8. The Legend of Bhagat Singh (2002)
The film was inspired by Piyush Mishra's highly acclaimed play and he collaborated with Rajkumar Santoshi in the capacity of a dialogue writer. Together, they explored the chaos of the pre-independence era with utmost sincerity and laid out the triggers, disillusionment and motivations which made an influential freedom fighter out of an impressionable teenager. Each and every constituent of this period film played a significant part in it being the epic it is now. The only authentic film amongst numerous biopics on Bhagat Singh, it boasts of an award-winning performance by Devgn who dispelled all pre-conceived notions about him being a misfit to play the titular role. The song "Mera Rang De.." sung by Sonu Nigaam has to be one of his best works ever, as far as playback singing is concerned. Chills!
Read More: Best Dance Movies on Netflix
7. Andaz Apna Apna (1994)
Easily the funniest Bollywood movie ever. It will make you guffaw at the antics of its protagonists and with some impeccable comic timing from the leads and Paresh Rawal, it was a brilliant movie. But it wasn't promoted too well and hence it didn't do too well. This movie has an immense recall value. 23 years have passed by since it released but the dialogues of the movie are really fresh in our heads. It is truly an iconic movie.
Read More: Best Movies of All Time
6. A Wednesday (2008)
One of the most defining thrillers in the history of Bollywood cinema, 'A Wednesday' is also probably one of the movies on this list with the highest ROI, as far as the box office is concerned. The movie begins with a man who carries a bag of explosives into a police station in Mumbai and hides it in the restroom. He then climbs on top of an under-construction building and calls Prakash Rathod, Mumbai Police Commissioner, that he has hidden five bombs across the city, including the one at the police station which they later located, and demands the release of four militants if the police don't want the bombs to explode. Later, everyone realizes that the militants were released only to be killed systematically before the law takes its course. 'A Wednesday' has never been made in the history of cinema, which is why it stands out to be even the more special.
5. Paan Singh Tomar (2012)
Easily and obviously one's favourite choice for a movie, 'Paan Singh Tomar' is a biopic based on athlete Paan Singh's life during the '50s and '60s when he was in the army, followed by a family feud that turned him into a dreaded, vengeful bandit. The movie follows a non-linear storyline when bandit Paan Singh is being interviewed for mass-killing of people belonging to a community for turning informers for the police. He reiterates his story beginning from his army days when he loved eating and running, and was chosen to compete for Steeple Chase competition, which earned him national and international accolades. Following a land dispute with his brother, he picks up the gun to shoot real people this time, while trying to be just, morally upright and conscious about his actions. The movie received critical acclaim, both for Irrfan Khan's performance in the titular role as well as Tigmanshu Dhulia's direction, along with great attention to detail. A must watch!
4. Queen (2014)
To regard 'Queen' as just a comedy flick would be grossly undermining its nuanced brilliance. Within all its glorious simplicity, lies an incisive, scathing commentary on the mindset of countless Indian men who think their wives to be their property instead of a partner. But that's not all that the film is about. It's also about friendship, which knows no boundaries and can happen anywhere, with anyone irrespective of the differences we might share. One of the other great aspects of the film is how subtly it encourages racial equality. The movie revolves around a girl named Rani (a.k.a. the titular 'Queen') who sets off on a lone-honeymoon to Paris following a break-up with her fiance and makes new acquaintances in the city of romance. Not only 'Queen' has been an award-winning affair for Kangana Ranaut but, it had also received critical acclaim for her pathbreaking performance.
Read More: Family Movies on Netflix
3. Rang De Basanti (2006)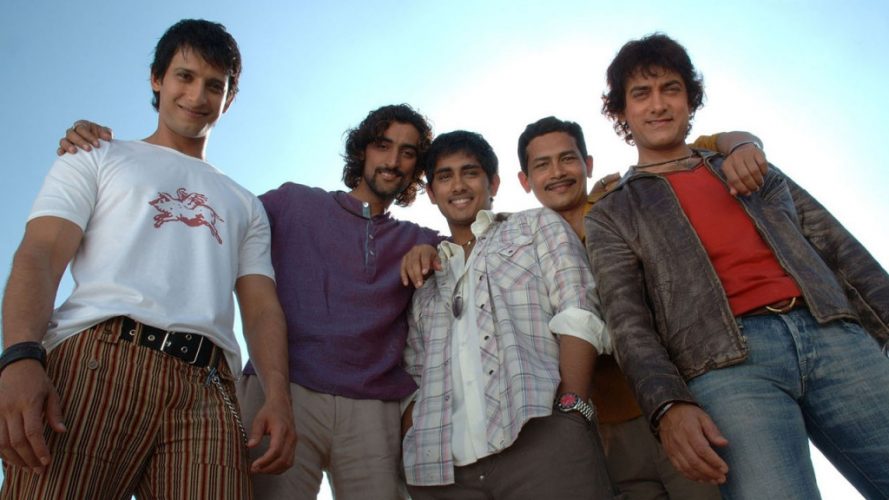 Perhaps Aamir Khan has to be credited to have appeared in pathbreaking films one after the other. 'Rang De Basanti' joins the bandwagon of his many greats. Directed by Rakeysh Omprakash Mehra, the film is the narrative of DJ, Karan, Aslam and Sukhi – four college students who roam around carefree and aimless in life. Sue is the granddaughter of McKinley, a British officer who oversaw the execution of the revolutionary Bhagat Singh. She comes to India in search of actors for her documentary on these revolutionaries – Bhagat Singh, Rajguru, Sukhdev, Ashfaqullah Khan, Chandrashekhar Azad and Ram Prasad Bismil. She meets with Sonia, one of her friends who helps her with the casting and the four – DJ, Karan, Aslam and Sukhi end signing up for the documentary. After a MIG fighter place scam that kills their fighter pilot friend Ajay, they take it upon themselves to avenge his death in the same way the revolutionaries did more than 80 years ago.
Read More: Best Movies Like Porn on Netflix
2. Andhadhun (2018)
I was amazed by how nail-biting and edge-of-the-seat crime thriller 'Andhadhun' turned out to be, despite lesser promotions and the absence of any biggies in the star cast. The movie is the narrative of Akash, a piano player who feigns blindness to earn sympathy. To the viewers, it is revealed early in the film that Akash isn't blind, just pretends to be. He falls for Sophie, who is amazed by Akash's talent despite his blindness. Pramod Sinha is a yesteryear's actor who lives with his young wife Simi and frequents the diner where Akash plays regularly. Pramod invites Akash home and asks him to play on the day of their anniversary. When Akash visits Pramod's house, he sees his dead body but he can't reveal it to Simi. Later, Akash is blinded for real and things take a very ugly turn. With ample twists, a watertight screenplay, outstanding performances, especially from Tabu, Ayushmann Khurrana and Radhika Apte, and a stellar direction by Sriram Raghavan makes it the best Bollywood movie that you can watch on Netflix right now.
1. Lagaan: Once Upon a Time in India (2001)
When Bhuvan says, "Sarat Manjoor Hai" meaning "I accept the wager", the goosebumps that you get are priceless. 'Lagaan' was also longlisted for India's official entry for Oscars and has since gained cultural and aesthetic importance, as far as Indian movies are concerned. The movie is a fictional saga set in the 1890s when British Raj was at its peak in India and farmers were oppressed with double and triple Lagaan a.k.a. taxes, thus leaving them in penury. Bhuvan is a small-time farmer in the village of Champaner in Gujarat, where Captain Russell has decreed to double the taxes despite the drought. Bhuvan and his mates are intrigued by a cricket match and Captain Russell challenges them to beat his team in a cricket match, after which, if they win, they would not have to pay taxes for the next three years. Should they lose, they will have to triple the tax. Bhuvan, with the assistance of Russell's sister Elizabeth, learns the ropes, builds a cricket team and defeats the Britishers once and for all. A triumphant tale comprising emotions, drama, comedy and tragic moments, 'Lagaan' is considered one of the greatest movies India has ever produced.
Read More: Best Murder Mystery Movies on Netflix