Hollywood is economically the largest movie industry in the world. Arguably, it is also the most advanced movie industry. There's no dearth of talent or technology in Hollywood. Currently, it is such a well-oiled machine that it keeps churning movies after movies, shows after shows, mostly about white people, without caring much about telling stories of other countries or cultures. The question is where should you look if you are bored of watching movies about western world problems. Well, either you could turn to the most watched film industry in the world, Bollywood, or you can also turn to Korean cinema. The latter has seen a lot of progress in last few years. Korean film industry is now one of the biggest in the world and is now respected for its innovative storytelling.
So, if you are in a mood to watch something that is not produced about Hollywood, I highly recommend Korean cinema. And the best news is that you don't have to even go to a movie theater to do that, since most of the online streaming services have recognized this need of people. They are now streaming movies from around the world and have quite a collection of Korean films. Without further ado, here's the list of really good Korean movies on Hulu that you can watch right now. All of these are really good and worth your time.
13. The Attorney (2013)
Let's start with a courtroom drama, 'The Attorney'. It is a great movie which has a great plot and an inspirational message against government brutality. The main protagonist of the plot is Song. He has passed the bar examination of law without attending any university and is thus, looked down upon by many fellow lawyers. But soon through hard work, dedication, and taking cases that other lawyers refused Song starts building up his career. Soon, he becomes really successful and rich. One day the son of a restaurant owner that Song frequents goes missing. Later he along with other students is found to be arrested on charges of sedition. Song realizes that the confessions were extracted forcefully and accepts the case of defending the students. This is a really nice movie.
12. Mr. Idol (2011)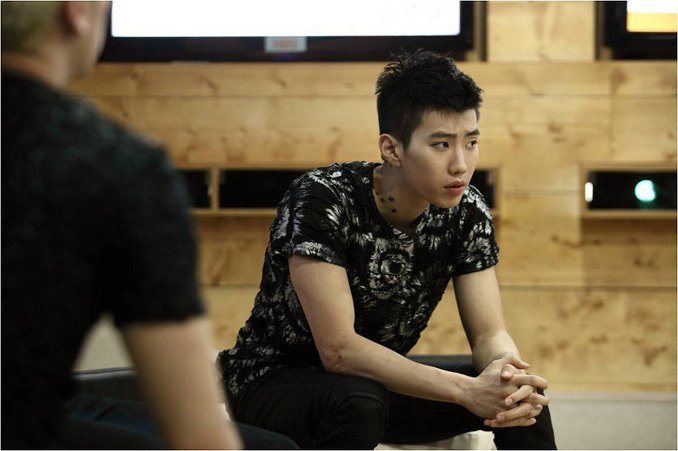 If you love listening to Korean pop music then you are going to enjoy this movie. 'Mr. Idol' is a musical drama which focuses on the Korean music industry. The female protagonist of the movie is Oh Goo-Joo. She is a famous producer or rather used to be one until the day quit the industry. This decision was made by Oh Goo-Joo after one of her idol members was the victim of an accident. One day Oh ends up meeting Lee Yoo-Jin who is a talented singer, but was kicked out of a famous music agency called Star Music even after training there for years. Oh thinks that Lee has the potential to become a great singer and thus puts together a band with Lee as the leader. the band slowly starts to gain popularity and rise to the top. This annoys the head of Star Music who decides to sabotage the career of the band. They release a footage showing Lee criticizing the Korean music industry. With the Korean Pop Festival just around the corner will they be able to move past this and survive?
11. The Unjust (2010)
This is a crime thriller of sorts. The plot at times get complex but the main structure stays strong. We get to experience the characters in depth and realize the extent to which a man can break the law for personal gain. Five school girls are raped and murdered. This becomes a highly sensitive case and people start getting agitated. Then the only suspect in the investigation is killed by police. To appease the public police officer Choi is tasked with finding another convicted rapist, Lee who can take the fall for this heinous crime. When the death penalty cannot be aborted the officer and others involved start getting deeper and deeper into trouble as Lee blackmails them that he will let the truth come out.
10. Glove (2011)
This is a sports drama which was released in the year 2011. The film actually has a nice plot and one can enjoy watching it. The main protagonist of the movie is Kim Sang-Nam. He is a baseball player whose career is slowly fading. Kim is also hot-tempered which many a time gets him into trouble. Recently Kim has been involved in an assault case and media is starting to get on the story. To avoid media coverage Kim is sent away to a different place as a coach. The unique part about this is that Kim now has to coach a team of hearing-impaired students who play baseball. At first, Kim is frustrated but slowly starts to realize the potential of the team and becomes determined to coach them and make them reach the nationals. But life isn't as smooth and soon they experience trouble in communicating.
Read More: Best 80s Movies on Netflix
9. Twilight Gangsters (2010)
'Twilight Gangsters' can be seen as a funny movie but is also a nice little thriller. The movie is centered around three old women Jung-Ja, Young-Hee, and Shin-Ja. They all had troubled lives. Jung-Ja was imprisoned at one point in her life forcing her to give her kid for adoption. Young-Hee was married to a cheating husband but now is finally able to leave him. Shi-Ja is a struggling widow with a thief for a son who steals from her. But they have been trying to save money together so that they can go on a vacation to Hawaii that they have been planning for a long time. But when they go to the bank to wire the money the bank is robbed and all their savings are gone. With the bank no close to helping them they decide to track down the robbers. Eventually, they succeed in finding one of them but he says that even he has been duped by his gang. The women then force him to teach them how to rob banks so that they can do it for themselves.
Read More: Best Stoner Movies on Netflix
8. My Scary Girl (2006)
This is a Korean black comedy genre film with a theme of romance. The film was made with a low-budget and did not have the star power. Still, it managed to become a hit. The male protagonist of the movie is Hwang Dae-woo who is 29 years old. He is proficient in English and is a lecturer of the subject in a University. He is quite successful at his job. But he has one problem though. He is quite awkward around women and thus hasn't been able to be in any relationship. This all starts to change when an art student named Lee Mi-na moves into his apartment complex. Hwang decides to ask her out and does so. Soon they get into a relationship but Hwang feels that this is too good to be true and suspects that Lee may have a sinister secret.
Read More: Best Trippy Movies on Netflix
7. 19-Nineteen (2009)
I may be wrong but I feel that Korean movies many times come up with nice engaging plots. The movie '19-Nineteen' is no different The plot starts with three different characters living their lives separately but they are soon clubbed together following an unfortunate event. Min-Seo is a student who couldn't get into any universities and thus is working hard to get through the entrance exams next year. Another character is Jung-Hoon who recently got into a university. One evening a girl dies. Turns out Min had unknowingly filmed her at some point in time. He along with Jung and another girl named Eun-Young, who went to the same high school as the victim, are suspected for the murder of the girl. The uncanny thing about them is that they are all 19 years old. Even though they didn't know each other previously they decide to work together to clear their name and discover the actual truth behind the girl's death.
Read More: Best Dance Movies on Netflix
6. Secret Reunion (2010)
'Secret Reunion' is one of the highest grossing movies of the year 2010. The plot is kinda complex but the movie has a nice thriller feel to it which keeps the viewers engaged. The main characters in the movie are Ji-won an elite North Korean fighter and Lee Han-Gyoo an agent of National Intelligence Service of South Korea. Ji is an undercover agent currently living in South Korea. He is called for an operation involving the assassination an important North Korean personality (watch the movie to find out who). But after the operation goes horribly wrong he cannot return to his country nor can he defect as his family will be executed. Han-Gyoo who was working to sabotage the operation fails in doing so and is sacked. Years later they unexpectedly end up meeting each other. What will happen next?
Read More: Best Indian Movies on Netflix
5. Helpless (2012)
This is another nice thriller genre Korean movie with an engaging plot. Jang Mun-ho is a veterinarian who is soon going to be married to his fiancee Kang Seon-Yeong. Few days before their wedding they decide to visit Jang's parents who live in Andong. On the way, they decide to take a break in a rest stop. When Jang returned to the car he found that Kang is nowhere to be seen. He looks for her in vain but finds her hairpin in the toilet. When he went to her flat it looked like someone had broken in. He tries to get help from a banker friend who informs him that Kang had been trying to open a bank account but was denied due to her bad track record which showed bankruptcy going back as long as two years. After enlisting the help of an acquaintance who used to be a cop Jang slowly begins to realize that there is more to his fiancee than he ever thought. Shee might be a serial fugitive.
Read More: Best Suspense Movies on Netflix
4. A Moment to Remember (2004)

This is a touching romantic story of about a Korean couple. Though you may feel that the story is nothing original and have been done to death you have to remember that this movie came out in 2004 more than a decade ago. The story starts with Su-Jin who works as a fashion designer bumping into a man named Chul-Soo at a convenience store. Soo, she encounters him again when her father takes her to a construction site where Chul-Soo is a foreman. Though at first, she doesn't give much attention, she slowly begins to feel that she is attracted to him. After days of courtship, the couple is married and live a happy life. But slowly everything starts to change for worse after the day Su forgets to turn off the stove. Though Chul saves the day before it got worse they make a sad revelation about Su.
Read More: Best German Movies on Netflix
3. Memories of Murder (2003)
This is a weird (in a good way) South Korean crime mystery thriller. The main characters of the movie are Park Doo-man a local detective in the Gyunggi province, his partner Cho Yong-Koo, and Seo Tae-Yoon, a seasoned detective from Seoul. After brutal rape and murder of two women in their area detectives, Park and Cho try to investigate the murder. they don't have any prior experience in handling such critical cases but they carry on using their dumb methods which include brutally beating out confessions from anyone they think is a suspect. Seo comes from Seoul to solve the cases and soon realizes the incompetency of the local detectives. They keep on disagreeing with each other which results in more murders while the killer is still at large. Will they ever solve the case?
Read More: Best Horror Movies on Hulu
2. Silenced (2011)
The movie is said to have been based on real events that took place in South Korea. When you hear about the movie the Hollywood movie 'Spotlight' comes to mind. Both of them are based on real events and both talk about the same thing. The main protagonist of the movie is Gang In-Ho who needs money for the surgery of his daughter. He works as a teacher. Gang In-Ho is soon posted in a school where hearing-impaired students study. But when he goes there he is confronted with a shocking truth. The children here are sexually abused by the teacher. Disturbed by the events Gang decides to fight for the children. He joins activist Seo Yu-Jin to speak about justice for the children but what he discovers shocks him even more. The principal, the church and even the police is trying to shove the matter under the rug. If you like to Korean movies then go for 'Silenced'.
Read More: Best Documentaries on Hulu
1. Sunny (2011)
If you are into high school comedy/drama then you will have fun watching 'Sunny'. The plot is fairly simple but the execution and performance are great. The main protagonist of the movie is Na-Mi. She is a small town girl who has been recently transferred to a high school in the capital city of Seoul. Here she is like a fish out of water. She is always nervous and her dialect is like that of a small town girl. She soon starts getting bullied at school. But she is saved by a group of six eccentric girls each of whom has weird or lofty dreams. Na-Mi soon connects with the group and becomes their friend. One day they are confronted by a group of rival girls named "Girls Generation". Na-Mi saves her group by uttering expletives that she had heard from her grandmother. The girls then decide to form their own girl gang of sorts and start calling themselves 'Sunny'.
Read More: Best Christmas Movies on Hulu