Netflix has proved to be a wonderful platform for Malayalam cinema. With the current facelift this particular regional industry is going through, the online streaming service has made available for the public those films that are daring, different, and not exactly oriented for a commercial audience. Some of the films on this list, like 'Eeda' (2018), have largely shocking themes and interesting filmmaking styles. A picture like 'Chaayam Poosiya Veedu' (2015), that would probably fail to find a big market in the theatres due to its bold character portrayals, has found a reasonably high following on the internet.
Netflix has allowed the smaller films within a relatively small industry to see the limelight, and this is important, because various distinctive portrayals of subjects that find importance within Kerala help in the progressing of art, and it gives a stand-alone voice to independent filmmakers. You'll find that the movies I have selected for this list are all different from each other, and from the wider releases outside of Netflix that make a mark at the box office. I do so with the hopes of celebrating difference and highlighting change in cinema.
10. Minnaminungu (2017)
There are two things that make 'Minnaminungu' (The Firefly) work. The first and most effective of these is the leading performance from Surabhi Lakshmi that landed her a National Award. Her portrayal of a struggling mother takes this film to heights it definitely wouldn't have reached otherwise. Next, there's the story, which on its own is quite moving and hard-hitting, though the final product here does suffer from some narrative issues. Following the mother as she works odd jobs in order to feed and educate her only child, 'Minnaminungu' shows how the society of which the woman is a part takes advantage of her unpleasant circumstances, with her falling prey every time. The film does falter at times with its evidently low-budget cinematography and uninspired supporting cast performances, but I do find the tale it tells to be memorable on its own.
9. Shavam (2015)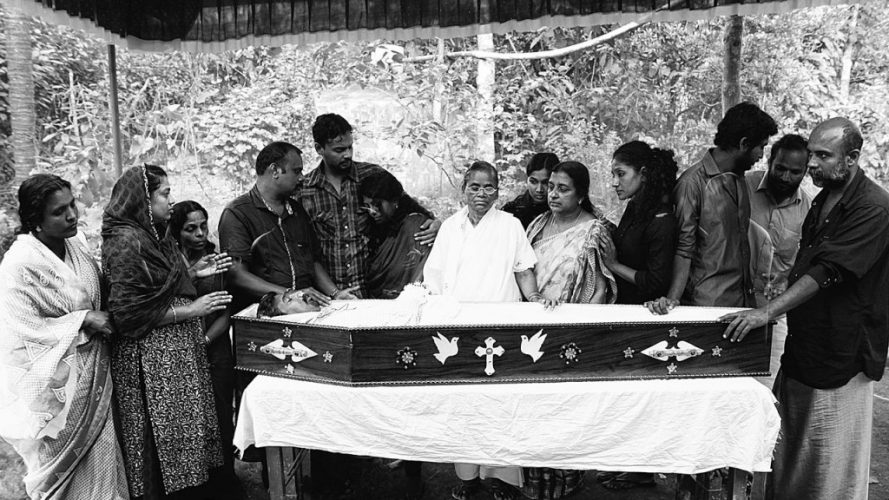 What attracted me most to this film was its title, which translates to 'corpse', though the usage of this particular word in the Malayalam language is especially morbid in tone. Having to do with the unexpected death of a man in a Christian family, 'Shavam' attempts to capture the dull and lifeless aftermath of his passing, when relatives, neighbors, and friends visit, and family members crowd around to offer their vocal sadness. Similar in a lot of ways to the critically acclaimed 'Ee Ma Yau' (2017) that came later, this film offers a more artsy approach to similar themes, incorporating a neglected third person as the protagonist, someone we do not see, though his presence is felt in the movement of the camera and the assumed strides into several of the household's rooms. 'Shavam' took home the award for Best Foreign Film at the Barni International Festival, Moscow.