American actor, producer, rapper, singer, and songwriter Mark Wahlberg made a successful transition into his acting career, leaving behind his earlier career as a teen pop musician. He made his debut with 'Renaissance Man' (1993) albeit in a small role and bagged his first prominent role in 'Fear' (1996). He has starred in action films such as 'Planet of the Apes' (2001) and 'The Italian Job' (2003). His role in the crime drama 'The Departed' (2006) earned him a nomination for the Academy Award for Best Supporting Actor. For his performance in 'The Fighter', he received an Academy Award nomination as a producer for Best Picture, along with a Golden Globe nomination for Best Actor in a Drama. Besides action films, he has also appeared in comedy roles in movies like 'The Other Guys'(2010), 'Daddy's Home'(2015), 'Daddy's Home 2' (2017) and so on.
Wahlberg, at the age of thirteen, rose to fame when he became a member of the successful boy band called New Kids on the Block. However, he quit after a few months. His solo tracks "Hey DJ", "Feel the Vibe", " Best of My Love" became popular in the late 1990s. But he left his music career to pave his way into the world of cinema.
As a young man, Wahlberg had a violent streak. He dropped out of school to live a life of crime and drugs when he was fourteen. At the age of sixteen, he was convicted of assault against two Vietnamese men. As a result, he was sentenced to serve 50 days in prison at Deer Island penitentiary. During his sentence, he began to work out merely as a means to kill time. By the time his sentence ended, he became a sturdy man from a lean boy. Wahlberg himself acknowledged the time he spent in jail as being his motivation to improve his lifestyle and to leave a life of crime behind.
Surely, he has left the past behind. He has starred in numerous films and gained accolades for his performances. Apart from action and comedy roles, he often portrays the characters of cops or criminals in his movies. His list of films is pretty long. Some of them are 'The Perfect Storm' (2001), 'Planet of the Apes' (2001), 'Rockstar' (2001), 'Overnight' (2003 Documentary), 'Invincible' (2006), 'Max Payne' (2008), 'Date Night' (2009), 2012 films 'Contraband' and 'Ted', 'Transformers: Age of Extinction' (2014), 'Transformers: The Last Knight' (2017), 'Mile 22' (2018), and 'Instant Family' (2018). He has a star on the Hollywood Wall of Fame, which he received on July 29, 2010.
Over the years, he has been engaged with various charity works. In May 2001, he founded the Mark Wahlberg Youth Foundation with a purpose of raising and distributing funds to youth services. He has been actively attached with The Good Shepherd Centre for Homeless Women and Children. At this point you must be wondering what is the next Mark Wahlberg movie or TV show? Well, here's the list of upcoming Mark Wahlberg films and TV shows scheduled to release in 2019 and 2020. We can only hope that the latest Mark Wahlberg movies would be as good as some of his recent ones.
5. Wonderland (2019)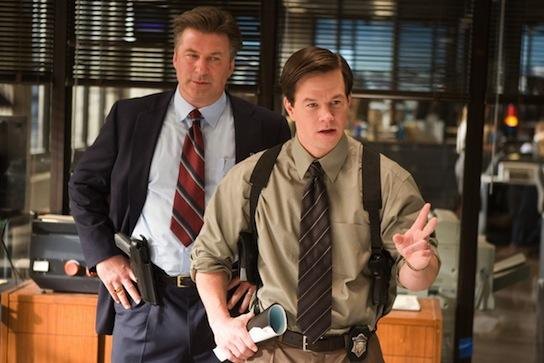 'Wonderland' is a forthcoming American mystery film starring Mark Wahlberg as Detective Spenser, an undercover detective. The cast includes some big names such as Winston Duke, Post Malone, Alan Arkin, Iliza Shlesinger, Bokeem Woodbine, and Donald Cerrone in the major roles. Peter Berg has directed the film and Sean O'Keefe has written it. The film is set to be distributed by the world's largest online streaming network, Netflix. The film was announced in June 2018. The plot follows Spencer returning to the criminal underworld of Boston to investigate a mysterious murder conspiracy. As of now, the film is in the post-production stage. According to reports, it is going to hit the big screen in 2019. We have to wait for an official announcement to know the exact date of release.