Once in a while, we tend to blanket in the blues. Millions of people around the globe battle with depression. It manifests in a number of ways on individuals and affects our personal and professional lives alike. The worst of all, depression funnels out the feeling of happiness from our lives. Movies, like in many other cases, can console you by helping you to understand the situation. Movies about depression help us to compare how the protagonist deals with similar problems and situations onscreen. We need more movies based on depression as they help us to know it better and deal with it effectively. Moreover, watching depression movies will empower us to be empathetic towards people suffering from depression. Netflix has a rich collection of depression movies in its repository. So, here's the list of really good depression movies on Netflix that are available to stream right now.
14. Silver Linings Playbook (2012)
David O. Russel's 'Silver Linings Playbook' assures us that we can always bounce back from difficult situations like depression. The most important thing is the journey and not the big or small things waiting at the end of it. When Pat Solatano, played by Bradley Cooper, returns after spending a few months in the prison, he finds everything has gone. His house, his job and his wife, there was nothing of his own, except his indifferent mother and father, played by Jacki Weaver and Robert DeNiro.
But Pat is optimistic about reuniting with his ex-wife, because he believes in bouncing back. When he meets the mysterious Tiffany, played by Jennifer Lawrence, he gets a purpose in life. Tiffany makes a pact with him to help to reconnect with his ex-wife only if Pat backs Tifanny to solve her problems. Soon after the pair start their journey together, they develop a mutual affection. 'Silver Linings Playbook' gives us hope. It shows us that people find love in unexpected places and in unexpected people. David O. Russell underlines the importance of seeing the silver lining with the movie.
13. Good Will Hunting (1997)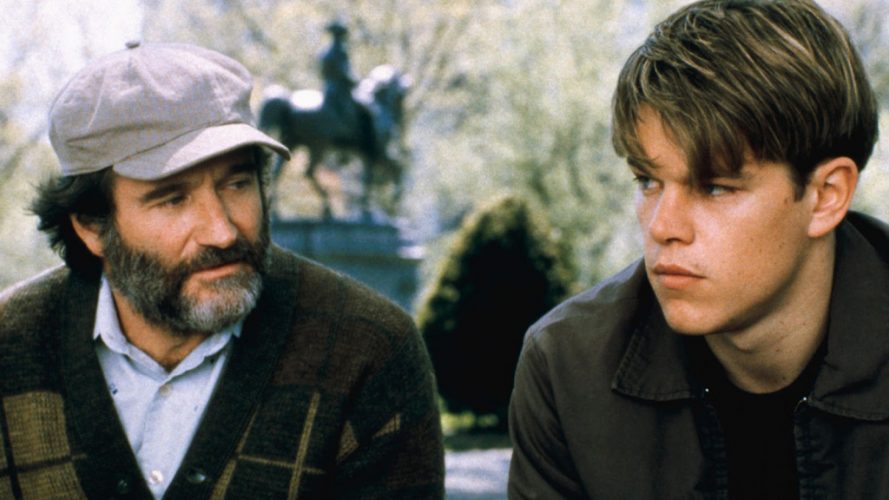 'Good Will Hunting' follows one of the brilliant brains in America, Will Hunting. Circumstance lands him in the position of janitor at MIT. While cleaning floors, he solves a difficult graduate-level math problem and surprises the psychology Professor Gerald Lambeau. Convinced of his amazing talents and IQ level, the professor decides to lend a hand to support Will. But Will has made his position difficult with so many run-ins with the law. His last chance at leniency acquired by the professor after a hard bargain. When undergoes the therapy, Will learns to get rid of his unpleasant past that's making his present hell. He realizes his true potential to bounce back. 'Good Will Hunting' reminds us to hold tight to the good things in us even during bad times because they will come in handy in the near future.