Some female characters in movies seem really perfect in every which way – they are smart, pretty, can keep things interesting. However, upon introspection, we might realize that it is the magic of the movie or those special circumstances that make them seem so perfect. Perhaps, they would not be perfect in real life, far from it, they would probably suck. Here is the list of twelve movie girlfriends who seem perfect through the rosy glasses with which we view the big screen, but would really suck in real life.
12. Samantha – Her (2013)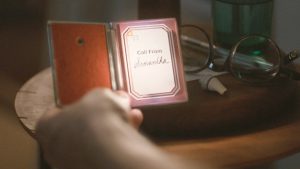 Voiced by Scarlett Johansson, Samantha is an OS in the near future. She interacts with Joaquin Phoenix's character Theodore Twombly and the two begin to develop a relationship.
Why Samantha is the perfect girlfriend: Samantha is empathetic, she is a great conversationalist, she is a great companion, her voice is incredibly sexy and well Samantha is open to sexual encounters in her limited scope – as the verbal sexual encounter proves. Furthermore, she is willing to learn and expand her horizons and is enthusiastic.
Why Samantha would suck in real life: Samantha is not real. She is an OS at the end of the day. She is an artificial intelligence with no real form, it would be much like being in a relationship with Siri or Cortana – it would be a simulation and nothing more, a relationship that would never be continued to fruition and would ultimately be doomed for failure.