"Oh, you're depressed? Don't be depressed!" This is probably the worst advice ever. Mental illness something people either shy away from during conversations or they make a big deal out of it. But the ones who suffer are often left ostracized and even the people who care about them do not know what to do. Mental disorders were not even talked about for a very long time but times are changing now and everyone's finally opening up about these. Books, TV shows and even movies are being made on the topic. And lately, a lot of these shows and movies have really been blowing up, but are they spreading awareness the right way?
Take '13 Reasons Why' for example: I'm not sure if the show is spreading awareness or it just makes you feel depressed even when you're not. But regardless of everything, all these shows and movies are entertaining as hell and we want more of these. So if you are looking for movies that shed light on the subject, then you've come to right place. Here's the list of really good schizophrenia movies on Netflix that are available to stream right now.
10. To the Bone (2017)
'To the Bone' revolves around the life of a 20-year-old girl Ellen who suffers from anorexia. What looks more like a physical condition. Anorexia is actually a mental disorder that can even end lives. Ellen spends most of her teenage years moving from one recovery program to another but none of it seems to work out for her and she keeps getting lighter. She finally comes across a youth home that adapts unconventional methods for helping people who suffer from this. Even the rules in this facility come as a surprise to Ellen and now she must finally find a way to deal with her eating disorder and also accept her the way she is. The movie can only give a glimpse of the problem in its short span, but it does make you realize what people around you could be going through and that itself is enough.
9. Brain on Fire (2017)
Starring Chloe Grace Moretz, Susannah is an upcoming journalist who seems to be doing really well in career. But one day, she's suddenly traumatized by voices in the head and serious seizures that start driving her insane. As time passes by, her symptoms get even worse and Susannah drifts deeper and deeper into insanity. She visits many doctors and waits for hours in hospitals but most doctors are not able to figure out what's wrong with her and even misdiagnose her condition. After all of this chaos and hassle, she finally finds a doctor who might have the answer to her problems and might just be her light at the end of the tunnel. It's heartbreaking to see such a young girl with her whole life ahead of her suffering with such an illness. But it is inspiring to see her fight back and recover and her journey gives hope to all of us.
8. Clinical (2017)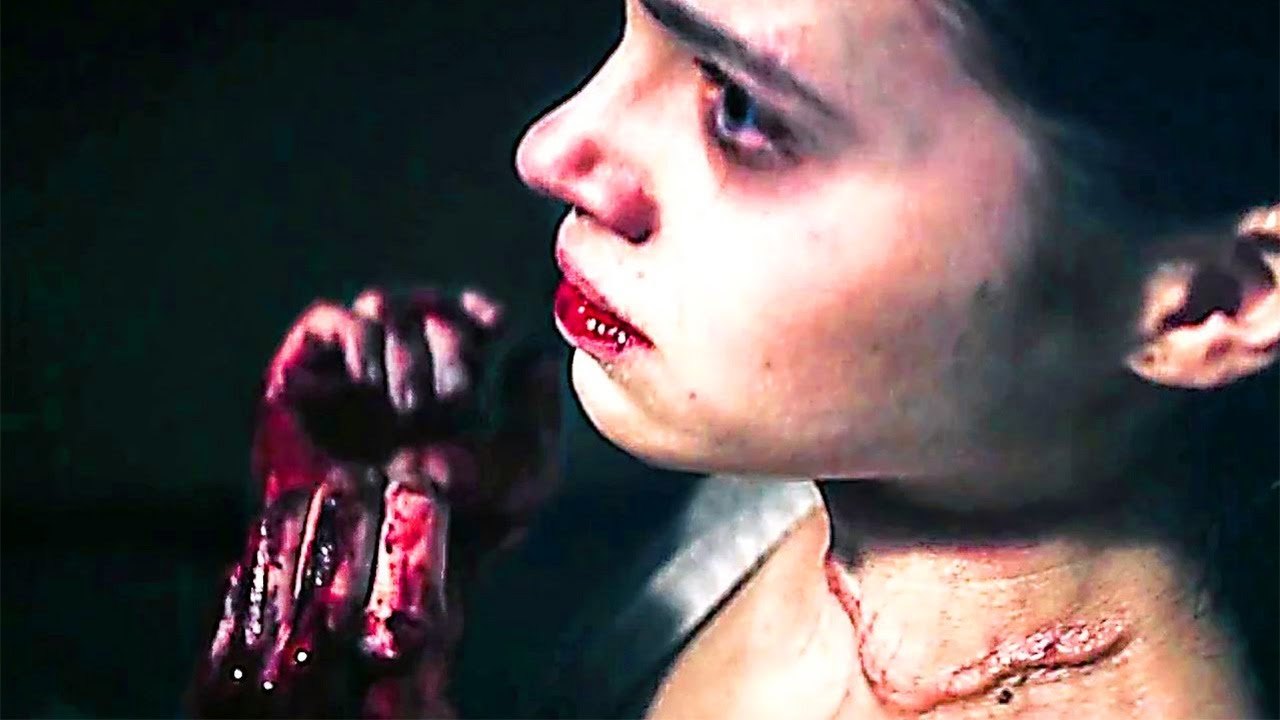 This one took mental illness a bit too far and is not really trying to spread any kind of awareness. 'Clinical' is a horror thriller strictly for entertainment only. It tells the story of a psychiatrist who is violently attacked by one of her female patients. This really traumatizes her and to recover from this she tries to distract herself by completely engrossing herself into helping out her new patient. But as soon as the man who is her new patient starts to trace back his own story, things get even worse for the psychologist as he may have some relations with the previous scarring incident. The film starts off on a good not but later derails to something else which makes you wonder where you even started off in the first place.
7. Dismissed (2017)
Remember that teacher's pet from school who could do anything just for good grades. Lucas from this film is one of those students. Lucas can do anything for an A and has psychopathic tendencies because of which he'll even kill if he has to for good grades. The character of Lucas has been played out really well by Dylan Sprouse and there are a few other solid characters as well. This under-the-radar film is predictable and has a few other downfalls. But overall, it does well with the script and strong cast.
6. Not Alone (2017)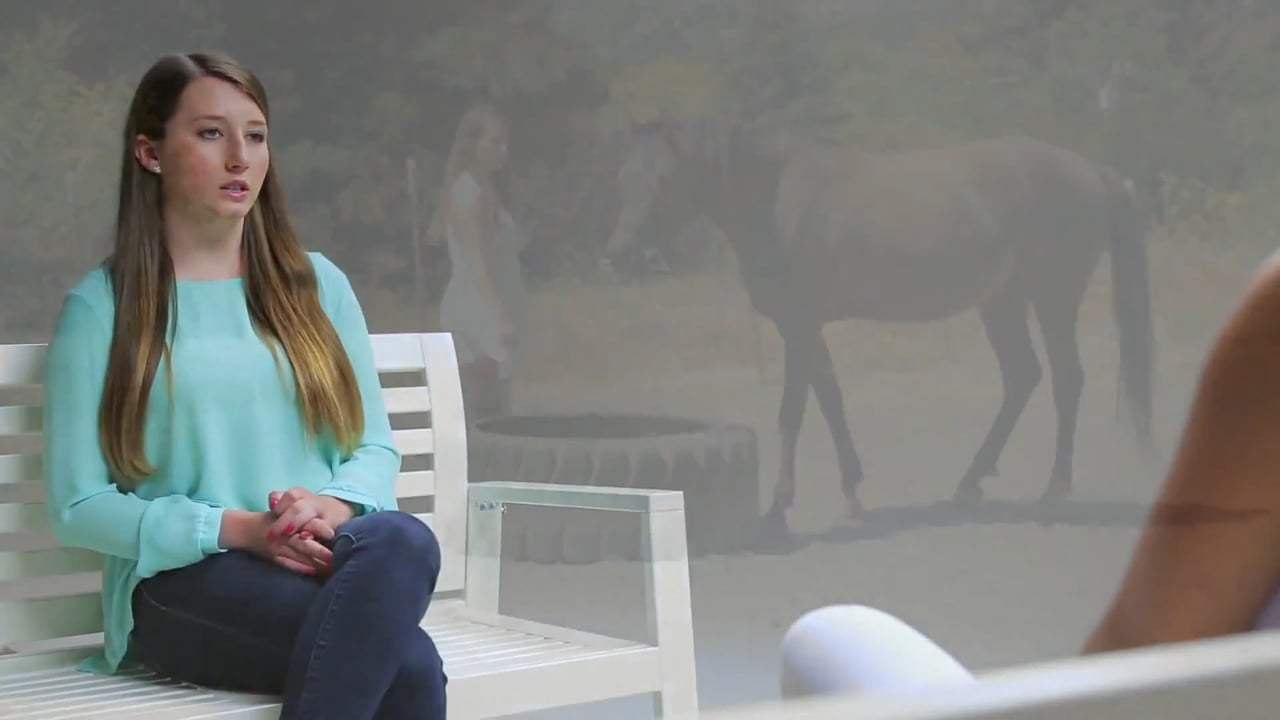 Jacqueline Monetta, an 18-year-old teenager, desires to find out what drove her best friend to commit suicide at the age of 16. In order to understand more about depression she gets other teenagers on film who suffer from depression and asks them to share their stories and also talk about their suicide attempts. This documentary can be really helpful for those who are going through these problems to understand more about depression, suicide, self-harm, getting medical help and also treating the disorder. It gives hope that no matter what you're going through right now, your condition can be treated entirely.
5. 6 Balloons (2018)
Starring Dave Franco, '6 Balloons' is about how a woman discovers about her brother's relapsed heroin addiction. Late at night, she leaves with him and her two-year-old daughter in a car to look for a detox center. This film can get a little boring at times, but what makes it worth your time is that it is based on true events and the actors make sure that you get a very realistic feel out of it. Initially, the movie touches your heart with its warm dialogues but later the story starts to take a very dark horrifying turn which will stick with you even after the movie ends and makes you think before you try out heroin yourself.
4. As Good as it Gets (1997)
This film stars Jack Nicholson who plays the role of Melvin Udall. Melvin is a struggling writer and suffers from some serious Obessesive Compulsive Disorder. He hates everyone around him, including his gay neighbor who one day gets admitted to the hospital after an accident and his dog is left behind with Melvin. He hates the presence of the dog in the beginning but slowly he starts getting used to it and he starts to soften into becoming a much better human being. This also gives him some hope to pursue a relationship with a waitress who is the only person around to tolerate is cranky and arrogant behavior. This film presents a plot with utmost simplicity and beauty. It has no twits or special effect, just plain "Feel-Good" vibes. Watch this one on a sunny day, when you just want to relax and embrace the happiness that lies in the simplest things in life.
Read More: Best Survival Movies on Netflix
3. Anger Management (2003)
Starring Adam Sandler and Jack Nicholson, 'Anger Management' is about a man who is scarred by a childhood memory that paralyzes him every time is even slightly confronted by someone. When he is confronted, like most people, he does not explode with anger but he implodes, which causes more harm. While traveling on a flight he has another bout of his anger implosions which leads to a misunderstanding and he is then forced to go through anger management therapy. This is where he meets Dr. Buddy Rydell who not only fixes his anger management issues but also entirely changes his life ultimately making him realize his true purpose in life. 'Anger Management' is a really good movie for a one time watch though it might be a little lower than Jack Nicholson's usual standards.
Read More: Best Teen Movies on Netflix
2. Silver Linings Playbook (2012)
Pat Solitano (Bradley Cooper) ends up in a mental institution after having a bizarre breakdown. After a while, he is released and starts staying with his parents where he intends to reconcile with his ex-wife. But he is far from okay and still experiences mental outrages from time to time. Then he meets Tiffany (Jennifer Lawrence) who is just like him, after experiencing the trauma of losing a loved one. The two start spending more time together and things get really complicated.
This film not only highlights the mental disorders of the two main characters but of everyone around them, even the psychologist who has been counseling Pat all this while. It shows that mental illness is very common among adults in this world that is full of all kinds of pressures. Overall, the movie has a great cast and builds up a solid storyline focusing mostly on the romance of the two leads and mildly displaying the mental illnesses lurking around in almost every single person.
1. Good Will Hunting (1997)
'Good Will Hunting' is an amazing film with realistic characters and situation. The film revolves around the life of a college janitor named Will Hunting (Matt Damon) who is secretly a genius and solves problems that are left out on blackboards by professors. A professor catches him solving these problems one day and tries to mentor him so that he can make good use of his genius. But Will is far from all this and is not able to keep himself out of prison that has a lot to do with his borderline personality disorder and PTSD. The professor then takes him to an old friend who is a psychologist and seeks his help. The psychologist (Robin Williams) plays a huge role in explaining Will who he truly is and helps him heal the traumas of his past that have stopping him from progressing in life. The film was written by Matt Damon and Ben Affleck and has been executed really well, with a perfect ending.
Read More: Best Vampire Movies on Netflix