'Now You See Me' is an unconventional movie with a climax you definitely won't see coming. With several different characters with vastly dissimilar interests and stakes in the game, it's as jumbled up as a jigsaw. However, just like we don't understand the pattern of a billion randomly moving electrons until they produce electricity, the audience doesn't realize that only one man is using everyone else like a puppet, until the very end.
The suspense is the key to such a movie, and after many years Now You See me comes as a refresher to the boring and predictable plot-lines of Hollywood. From the depths of recent history we have exhumed movies just like this one for you to enjoy. Here's the list of movies similar to 'Now You See Me' that are our recommendations. You can watch some of these movies like Now You See Me on Netflix or Hulu or Amazon Prime.
12. Now You See Me 2 (2016)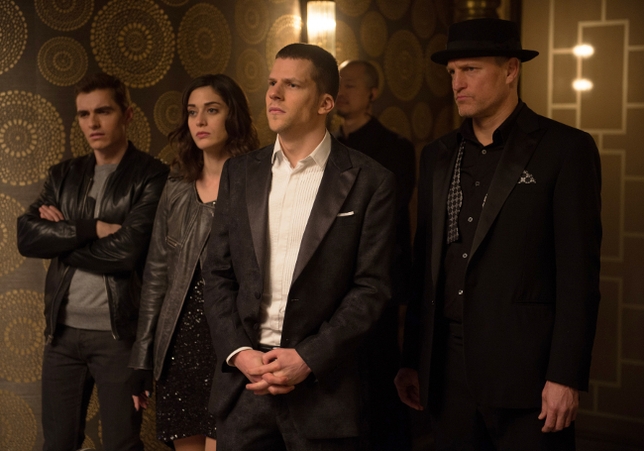 The second installment in the Now You See Me series sees the induction of the Four Horsemen into the Eye. However, in spite of the faith they have had in the Eye for a long time and the skills gathered henceforth, a formidable villain and young hacker Walter (Daniel Radcliffe) kidnaps them with ease and brings them to China. The Horsemen are forced by the brilliant but misguided heir of their ex-enemy to steal a computer chip for him. Will the Horsemen be able to best their own tricks so that they can prove once and for all that they deserve to be in the Eye?
Read More: Movies Like The Pursuit of Happiness
11. Mindhunters (2004)