Jordan Peele seems to be a directorial force like no other as his second film as director, 'Us' (starring Lupita Nyong'o and Winston Duke) intrigued me as much as, if not more than, his previous outing 'Get Out'. 'Us' delivers the unexpected, intelligibly mixing genres, transcending conventional storytelling boundaries and yet delivering a strong message about race and identity. Soon after its release, 'Us' had both the audience and the critics raving about it, with many calling it a masterpiece.
In case you loved Us, just like I did, I would like to present to you a list of films similar to 'Us' that you can watch as my recommendations. The below listed psychological horror and home invasion thriller films are similar to 'Us' in a lot of aspects. With that said, here's the list of best movies similar to 'Us' that are our recommendations. You can watch several of these movies like 'Us' on Netflix, Hulu or Amazon Prime.
10. Mother! (2017)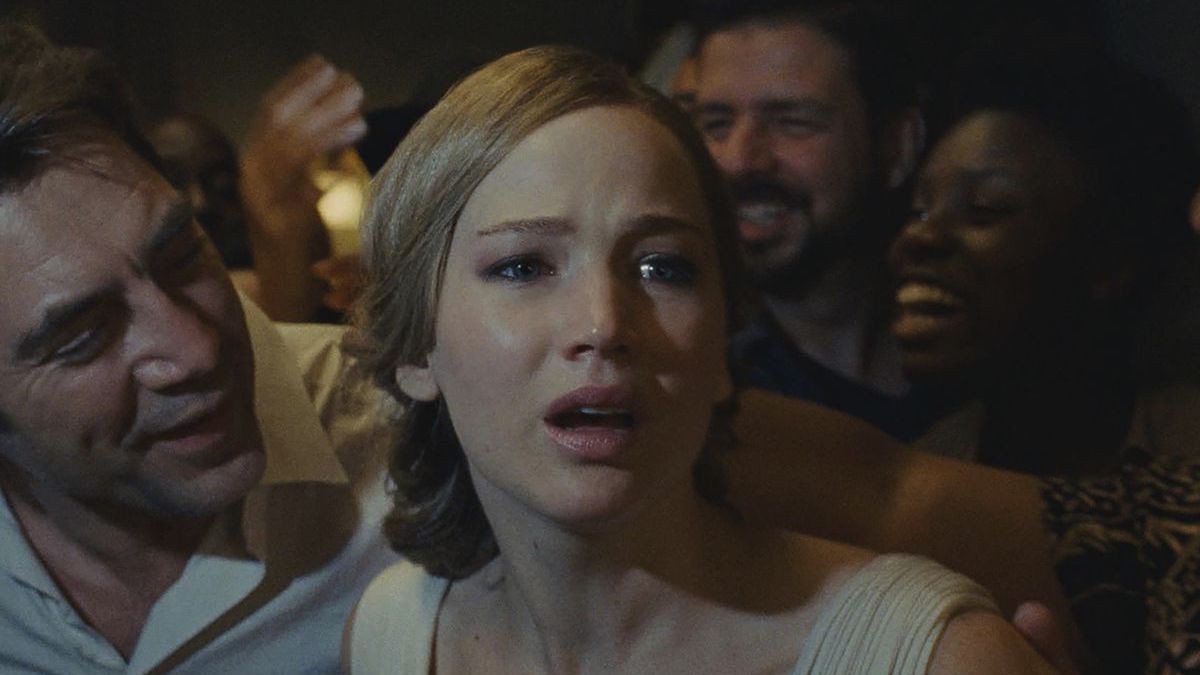 Among Aronofsky's most divisive works perhaps, but nowhere deserving of all the hate that it got, simply on account of how acutely and deftly it's made. Even its naysayers would agree with me when I say that 'Mother!' is a finely 'made' film, one that may not fully deliver on its engaging premise. The plot follows a young woman played by Jennifer Lawrence (named mother) whose life undergoes an upheaval when a man and woman, named as such, come to stay at her place, one that is transformed into an Edenic haven by her husband from a burnt down ruin. If that sounds strange to you, you have no idea what the rest of the film holds for you. From a giant beating heart inside the house to a powerful crystal at the centre of the plot, Aronofsky's imagery and allegories are endless as with his other films, even if sometimes you are left wondering as to the point of them in 'Mother!'.
9. 10 Cloverfield Lane (2016)
It is perfectly okay if your feelings about the film mirror Mary Elizabeth Winstead's state of utter confusion and disbelief in the first half of the film at least. A woman who awakens in a bunker following a freak accident and is told that a chemical apocalypse has taken over the world outside is faced with the quintessential question: in here or out there? Close to 80% of the film is shot inside Howard's (John Goodman) bunker, making you go through the exact same feelings as Winstead's character, while the film quickly develops into a bout for survival as she tries to escape from the bunker, until all is revealed in an intelligent finale.