Whether you agree or not, Netflix has more or less captured the essence of the Korean film industry with an unlimited supply of Korean dramas, movies, and documentaries. Not only many of them are exclusive to Netflix, but most of them have so far been unheard of, due to reasons like them being limited releases or restricted for only Korean television, etc. The wait is apparently over and on Netflix US, there are more than 40 different Korean television dramas that can be binge-watched.
Like Korean movies, Korean television industry too has flourished over the years, with showmakers venturing into various genres like
crime
,
horror
, etc. along with the usual comedies and teenage romance dramas, which continue to be the most popular genres in Korean television. Everyone knows that Netflix has a vast choice for kdramas. However, not all viewers are aware which ones are worth their time. So, we are here to help you. Here's the list of really good Korean dramas on Netflix that are available to stream right now:
26. Love Alarm (2019-)
One of the most interesting Netflix original Korean dramas to have released in recent times, 'Love Alarm' is a show which is a fine blend of romance and science fiction. The series talks about a time when a mobile application has been developed which is able to tell the user if there is someone within a ten-meter vicinity who has romantic feelings for you. The central character of the show is a girl called Kim Jo-jo. She is a sweet and kind person who has held on to the better side of her despite going through some hardships throughout her life.
The series picks up on her story when she gets intertwined in a love triangle with two boys, Hwang Sun-oh and Hye-young. It is their relationship that becomes the central focus of the show's narrative. While outwardly being a show about romantic relationships, 'Love Alarm' is much more than that. It talks about how human relationships are themselves going through a massive change during the digital age, while simultaneously tackling issues on LGBTQ rights.
25. Part-Time Idol (2017-)
'Part-Time Idol' is set in the Korean entertainment industry and centers around a producer's attempt to relaunch his company by bringing out a new co-ed musical group. The producer in question takes a break from the industry in the first place when he himself starts having doubts about the process of making a star. He comes to think of the entertainment industry as a complete sham without an ounce of integrity in it. How he manages to come out of this slumber and guides this new group to superstardom becomes the central focus of the series. 'Part-Time Idol' captures the South Korean music industry in all its essence. We get an insider's knowledge into how they create stars as we follow the leading character through his journey with the new group. Very few such shows offer us such an in-depth knowledge into an industry, and for this reason alone 'Part-Time Idol' becomes an indispensable watch.
24. 12 Years Promise (2014)
Despite being a little unbelievable as far as the story is concerned, '12 Years Promise' is a rather endearing love story which will keep you enchanted till the very end. Jang Guk and Yu Jun-su are the two high school sweethearts around whom this story revolves. The series begins during a time when Korea has managed to win a major match at the 2002 Fifa World Cup. It is on that very night that the two of them have sex and as a result Jang Guk gets pregnant. They do try to marry, but after the child dies, the two lovers are separated by their mothers, only to meet 12 years later when Yu Jun-Su does not recognize Jang Guk anymore. Heartbreaks and reconnections are the order of the day in this series. '12 Years Promise', as mentioned earlier, lacks in the believability of the storyline, but the execution and the performances are so brilliant that you will have a gala time watching and enjoying the series.
23. Descendants Of The Sun (2016)
This Korean drama is about a romantic relationship between a South Korean soldier and a doctor who meet in the emergency room of a hospital when the former brings in a thief for some treatment. Theirs is a love story which meanders along in troubled times, amidst wars and sacrifices for one's motherland. Beautifully shot, the series is one of the best South Korean shows you will come across on Netflix. 'Descendants Of The Sun' does not merely remain a story of two individuals but projects their lives in connection with the reality that they see around themselves. There is heartbreak, there is loss of life, but amongst everything, it is the fundamental caring of each other which makes the love of our leading characters an everlasting one.
22. Romance Is a Bonus Book (2019)
A love story between an older woman and a younger man, 'Romance Is a Bonus Book' is a story about a talented writer and editor, Cha Eun Ho who falls in love with a woman called Kang Dan-i. Interestingly enough, when Cha Eun Ho was much younger, the latter had once saved his life from a major accident. However, that incident left Kang Dan-i with a major injury from which she takes a long time to bounce back. During the time when she is recuperating, Cha Eun Ho has always been by her side to help her through the troubled times. When she finally bounces back and is ready to join her professional life once again, the two of them go through various ups and downs in their relationship which further makes their feelings for each other apparent. A rather nuanced drama, 'Romance Is A Bonus Book' boasts of two really strong characters who have strong beliefs and opinions of their own. It is the nuanced way in which these two personalities are created that makes us revisit the show over and over again.
21. YG Future Strategy Office (2018-)
Based on some real-life problems faced by YG Entertainment, this series takes a look at how the company managed to solve some of its problems by opening up its future strategy office, a department which will be responsible for looking at the company's reputation, while also dealing with the troublemaking artists. YG Entertainment was mired in controversy at some point over reports of its artist being involved in drugs and sex scandals. This show takes a sarcastic look at the incidents and uses black comedy effectively to highlight the problems plaguing the entertainment world today.
20. Can We Get Married? (2012)
I think that from the title itself, one can already guess what this show is going to be about. Yes, marriage is indeed one of the central themes in this drama that combines serious conflicts with romantic comedy. With 20 episodes on its plate, 'Can We Get Married?' explores the structure and behaviour of a family, as well as the complicated topic of love. The story goes as follows: an intruding and imposing mother wants to marry off her two daughters to wealthy men. While the older sister marries a doctor, the younger one puts her mother's plan in peril, when she expresses her will to marry an ordinary young man.
Related: Upcoming Korean Dramas
19. One More Time (2016)
'One More Time' is a near-perfect fit for you if you're into romance and fantasy dramas. It isn't everyone's cup of tea, that's for sure, but if 'Groundhog Day' has struck a chord with you and Korean dramas have found a place in your heart, then it'll probably fit your drama-hunger like a glove. Starring Yoon So-hee as Moon Da-in and a member of boy-band "Infinite" Kim Myung-soo (although his stage name is the simple letter "L") as Yoo Tan, 'One More Time' follows the story of the indie band singer Yoo Tan who finds himself waking up to the same day over and over again, with a girlfriend he must get to and a music group he must bring back from the ashes. This eight-episode-long series was exclusively released on Netflix.
Related: Best Korean Dramas of 2017
18. White Nights (2016)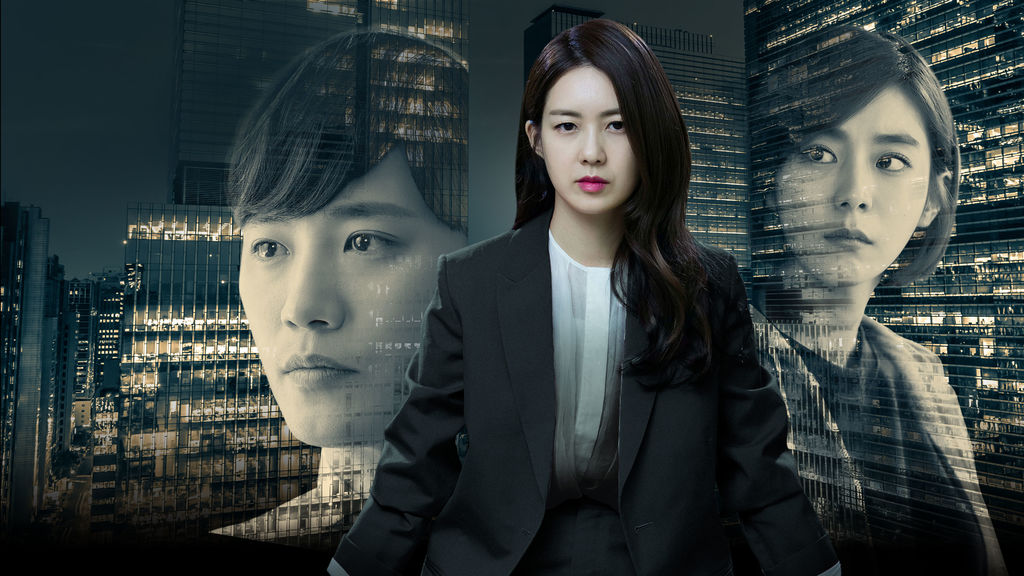 Although that's the name we find it under on Netflix, this South Korean tv show's original name is actually translated into 'Night Light'. Within it, we are propelled into a drama where money and power are seemingly everyone's ultimate goals, or almost. In a world of corruption, status, and greed, we are faced with three important characters that will give this story a beginning and an end. There's a cold-hearted woman named Yi-kyung who will do anything to seek the ultimate power and wealth she feverishly lives for. Then, we have her ex-lover Gun-woo whom she had mercilessly betrayed 12 years ago, who is a free-spirited and wealthy man now and finally, a new hire Se-jin wanting to leave her poverty-stricken background and past behind to move on with her life. While all of them have the ambition when they cross each others' paths, things become complicated later on and we witness a gripping tale of heartbreak, deceit and dereliction.
Read More: Best Korean Dramas
17. Immortal Classic (2012)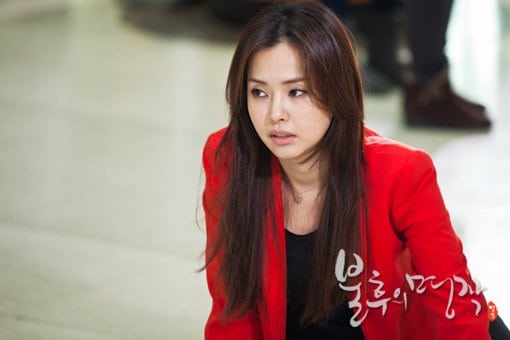 Depicting a popular culinary competition, two families of restauranteurs, businessmen, chefs and cooks are pitted against each other in this timeless drama which depicts generations of the two families dealing with each other's insecurities, insinuations, conflicts, relationships and forgiveness. At the forefront of this culinary drama is Hwang Geum Hee, to whom a secret recipe to prepare great Kimchi has been passed down from generations and she has to win the cooking competition and make her forefathers proud while protecting the recipe from her competitors. As straightforward as it may seem, 'Immortal Classic' has a host of characters and relationships depicted in a very short duration of time. The complexity of relationships and melodrama is what makes this one an unforgettable recipe to binge upon.
Related: Best Korean Movies of All Time
16. Last (2015)
'Last' tells the riches to rags story of a fund manager Tae-ho, whose life turns itself upside down when a big and important financial deal goes unexpectedly wrong, thus resulting in him losing 350 million won. Having lost all his money and after putting himself in a position of extreme danger, he goes underground and discovers a secret society of homeless people who live by their own rules. Wanting to get his life back and discover what triggered the disaster out of his deal, he must now work within the rules and hierarchy system of the street in order to get back to the surface of his previous life. With a great set of developed characters, we witness some exciting action, spellbinding thrill and a little bit of romance, all in one. For a good show to be pleasantly binge-watched, that's all anyone needs.
Read More: Best Korean Horror Movies
15. Heaven's Garden (2011)
Far from the busy streets of the city-dwelling life, we have a television drama that embraces the traditional values in a rural scenario on the lap of nature. 'Heaven's Garden' is a show about family, broken relationships and the power of forgiveness. With great performances and beautiful visuals, 'Heaven's Garden' is a holistic family television show comprising both tears and laughs, where emotions and ethics are put above the fast-moving conflicts that dramas usually offer. After having married without her parents' consent, a woman's relationship with her family is broken. Years later, her husband is sent to prison, which leaves her with only one option: take her two daughters with her and return to her father's home, asking for forgiveness. Jung Jae's dilemma is not only relatable, but it is also extremely melancholic, thus leading us to root for her and her two daughters, including a stepdaughter.
Related: Best K-Dramas Movies
14. Man to Man (2017)
Here's a little mash-up where James-Bond-type of suspenseful action leads the way into an intricate criminal storyline, while the sweet romance and occasional humour balance the drama out into a satisfying TV show for everyone's taste. Not only 'Man to Man' is entertaining and well-executed, but it is also replete with great energetic scenes and thorough character development. Starring Park Hae-jin and Park Sung-woong, 'Man to Man' is the story of a talented and skillful secret agent, Seol-woo who becomes a moody celebrity's bodyguard in order to pursue his missions undercover. Bromance, romance, and a lot of running around with a gun in the hand ensue in this thrilling drama.
Read More: Korean Romantic Movies
13. Bad Guys (2014)
A scintillating crime drama television series that is in a way like 'Suicide Squad', 'Bad Guys' tells the story of Gu-tak, a detective who has his own means of rough justice to tackle the criminal consortiums in his district. As his department frequently suspends him for not following the rulebook, he cohorts with Mi-young, a police inspector, to hunt down high profile criminals released from the jail to fight mob bosses and bring crime down to normal. As familiar as the idea sounds like, the execution and the twists in the tale factor in to make 'Bad Guys' one of the top-notch K-dramas on Netflix. And don't worry – it only has 27 episodes across two seasons.
Read More: Best Korean Movies of All Time
12. Boys over Flowers (2009)
A highly popular teenage drama, 'Boys over Flowers' is loosely based on a Japanese Manga series of the same name. The story revolves around a group of rich, wealthy boys who call themselves the F4, studying at a high-end Shinwa High School. Ji-hoo, Yi-jung, Woo-bin, and Jun-pyo are led by Jun-pyo, the unassailable leader of the close-knitted group. Meanwhile, Jan-di, a timid girl belonging to a humble family saves a poor boy from committing suicide and immediately gains the F4's attention and wins a scholarship to study at the Shinwa High School. As Jun-pyo is immediately smitten with Jan-di, the latter falls for Ji-hoo and the close-knitted group begins to crumble. 'Boys over Flowers' has all the elements of a typical teenage high school romantic drama and it is no surprise that it created a Korean wave at the time of its release. So, what's holding you back?
Read More: Best Korean Romantic Movies of All Time
11. Live (2018)
One of the latest television series on Netflix that you can watch, 'Live' is a cop-drama which tells the story of Hongil Patrol division and all the officers, beat cops, cadets and corporals within it. Essentially, 'Live' is an account of the incidents the division goes through every day, their struggles, sorrows and joys that they share and the conflicts that surface as a result. Although there are not many K dramas that focus on cops and the upside of being a cop (not the violent, criminal angles), 'Live' stands out as one of the unique ones among all given its lively script and a likable array of characters. Easily one of the best television dramas that you can stream on Netflix.
Read More: Best Asian Action Movies of All Time
10. Prison Playbook (2017)
As lively and joyous as 'Live' was, 'Prison Playbook' takes a stark opposite stance and looks at the grim, morose lives of prisoners stationed in a correctional facility. Although it could not match the grit and the essence of the likes of 'Prison Break' or 'Orange is the New Black', it still qualifies as a captivating drama with a host of characters including cops, convicts, their relatives and the victims lost in a puzzle of love, hate, relationships and moments of truth. Primarily, the protagonist of the series is Je-hyuk, who has been wrongfully jailed while he was trying to save his sister from a sexual predator. 'Prison Playbook' is a young, coming-of-age television drama that aspires to be as big as 'Prison Break' one day.
Read More: Best Chinese Movies of All Time
9. Something in the Rain (2018)
A love story to begin with, 'Something in the Rain' is the slower cousin of many soulful mainstream Korean movies that are known for their tear-jerking emotions and one-sided heartbreaks. The story revolves around two primary characters – Joon-hee and Jin-ah. While Joon-he is a graphical designer who is into designing characters for computer games, Jin-ah is a girl who is between several jobs and is currently working at a coffee shop when she meets up with Joon-he, who is none other than the younger sibling of Jin-ah's best buddy Kyung-seon. What starts as an apparent acquaintance gets blown into a full-fledged romance neither of them had dreamt of. 'Something in the Rain' is a novel take on romances and Son Ye-jin as Jin-ah is captivating as ever.
Read More: Best Korean Dramas of All Time
8. Oh My Ghost! (2015)
A borderline comedy fantasy series, 'Oh My Ghost!' is a definite respite from the same old romance dramas and thrillers that we've gotten so used to watching. The primary character of the story is Bong-sun, a sous-chef at a local restaurant who isn't interested in anything at all, doesn't have any friends, has an arrogant and domineering boss Sun-woo and to add to her woes — thanks to her grandma who practices Shamanism — she also sees ghosts in her leisure time (wink!). Adding to her misfortunes, Bong-sun gets possessed by the ghost of a virgin girl Soon-ae who died mysteriously and is now a ghost. With Soon-ae assuming her personality on Bong-sun's body, her lust and the urge to end her virginity kicks off and she seduces all the men who come her way, starting with Sun-woo. While there is a hilarious angle to the show, there is also a side story which runs around the disappearance and death of Soon-ae.
Read More: Best Korean Movies You Can Watch Online
7. Black (2017)
Here's a crime show where suspense, gore, supernatural and fantasy are all part of it – the deadly combination to concoct a near-perfect web series. Ah, and the romance too, of course. It is a thriller with a complex story full of important details you might miss out on at first, only to realise their importance as the plot moves forward. The acting stands out, the grabbing twists are right on the spot and the never-ending suspenseful events are enough to have you hooked for the entirety of the season. Let's just say it's about a case of intriguing serial murders, a grim reaper, a possessed detective and a girl who can see death. Now would be the right time to press the play button.
Read More: Korean Thriller Movies
6. Reply 1997 (2012)
In the present day, at a high school reunion, six friends have met and are recounting their past days which have gone by and their present lives and how their past decisions have impacted their present lives in a major way. 'Reply 1997' was the first season of a 3-season tv show of the same name. It follows two different timelines – one obviously set in the present day at the reunion and another in the past, 15 years ago in 1997.
The series was released at a time when Korean boy bands and the K-pop culture was on the rise and 'Reply 1997' only bolstered it in a big way. The central character of the series is Shi-won, a fangirl who idolizes a boyband called H.O.T. and isn't a big name in studies. Enter her five high school friends, one of whom, Yoon-je, also has fallen for Shi-won, for they've been friends since their childhood days. As genuine and relatable as the characters sound, so is the attention to detail and the references to Korean pop-culture which became an instant hit among fans and audiences. Watch it if you've been a fan of any of those Korean boy bands.
Read More: Best Korean Thriller Movies of All Time
5. Hello, My Twenties! (2016) [a.k.a. Age of Youth]
'Hello, My Twenties!' majorly focuses on the lives of five friends with different personas, likes, dislikes and behavioural characteristics, who come together to stay in a house called Belle Epoque. While it was halted after a seasonal run, the Netflix drama has been touted as "charming, with a lot of energy and fun" by many critics and audiences alike. The five young women have their own secrets that they don't share with each other, have their own differences among themselves and often argue and fight but at the end of the day, they stick together or at least manage to. The performances are top-notch and so is the character development, with the screenwriters seasoned enough to give all the five characters their own aura and principles that they live by. 'Hello, My Twenties!' is utterly lovable and graceful, apart from being sexy and endearing at the same time.
Read More: Best Korean Dramas of 2017
4. Strong Girl Bong-soon (2017)
One of the most-watched K-dramas on Netflix, 'Strong Girl Bong-soon' follows the narrative of the titular Bong-soon, a girl who was born with superhuman strength, something that runs in her family and is passed on to all the females i.e. is matriarchal in nature. Given her capabilities, Bong-soon aspires big and wants to marry a guy with similar characteristics and has a crush on a police officer Guk-doo. She becomes a bodyguard to a rich business magnate and CEO of a gaming firm and starts having a love-hate relationship with him while trying to fight criminal activities in her vicinity. A one-of-its-kind storyline, combined with sharp characterizations and a playful, fast-paced script ensures that 'Strong Girl Bong-soon' retains its position as one of the most popular TV dramas in Korea. Worry not, it is available on Netflix for you to binge.
Read More: Best Korean Horror Movies of All Time
3. Mr. Sunshine (2018)
A war drama at the outset, 'Mr Sunshine' follows the life of a Korean-based U.S. Armed Forces Officer Yoo-jin who was defected to the United States as a slave child in 1871 due to the turmoils he had faced in his home country. Years later, the boy, now a grown-up man and a revered Army Officer, has returned to Korea on a mission at the US station and falls for a girl Ae-shin. During his mission, as he strives to drive off the forces that threaten his motherland, his intensity for his love soars and the show essentially turns into a romantic thriller. The 23-episode long television series was welcomed by critics by calling it "intense and intriguing" while also praising its star cast. As a result, 'Mr Sunshine' has been nominated for numerous awards and accolades.
Read More: Best Korean Comedy Movies
2. Misaeng: Incomplete Life (2014)
'Misaeng' has oftentimes been called a phenomenon that influenced the Korean television industry in a pathbreaking manner. Being the first-ever Korean drama to be shot in Jordan, 'Misaeng: Incomplete Life' deals with a host of characters, primarily Geu-rae, an ace Baduk player who has loved the board game ever since he was a child. Due to the dearth of career opportunities in playing Baduk at a professional level, he has to enter the corporate world after high school and that too on the recommendation of a friend. Rae joins One International, a trading company, and works under an extremely amicable team and colleagues to win there using his expertise in Baduk and analogously applying his skill-set in the corporate world. The rest of the series follows his mundane life at the company and the challenges he has to face while at work, as opposed to a sardonic life he used to lead earlier.
Read More: Best Extreme Asian Movies of All Time
1. Stranger (2017) [a.k.a. Forest of Secrets]
This crime drama is a perfect fit for someone who is craving for well-crafted criminal investigations and consistent, three-dimensional characters who move the plot forward effortlessly. Luckily for the rest of the world, its success wasn't confined only to its home country (South Korea) as Netflix knew its potential and gave it the opportunity to reach out to the audiences internationally. The story follows Hwang Shi-mok, a prosecutor who visibly lacks any emotions, and a female detective Yeo-jin who tirelessly pursues a murder case and try to expose the malign intents behind it along with addressing the issues of rampant corruption and non-cooperation among officials. With a realistic setup and headstrong, no-nonsense characters, 'Forest of Secrets' is set to be a big name in the world of K-dramas — a phenomenon which has already begun.
Read More: Best Chinese Action Movies of All Time