The African-American populace has greatly contributed to the performing arts, music and literature in America. Martin Luther Jr, Barrack Obama, Jimi Hendrix, Whitney Houston, Michael Jackson, Morgan Freeman and the countless other artists, athlete, political activists and politician's contribution will always remain unparalleled. The culture has distinctively and enormously influenced American and global worldwide culture as a whole.
The world would crumble if there wasn't diversity in the order of things. For a long time, a certain type of people had incontrovertible authority over the kind of stories that were told and how they were told. But things have gotten better and we live in the times where diversity is celebrated (even though there are some who just can't accept that they are not living in the Dark Ages anymore!). Every person has something new to offer to the world, and something similar happens in the world of filmmaking as well. With the factor of diversity in the people who helm the making of a film comes an assortment of stories that challenge us in different ways, invoke different emotions in us, and bring us closer to the realities that were otherwise hidden from us. But just because a different section is telling their story doesn't mean that it has to be all sad or revelatory! They are fun and exciting, thrilling and moving. The whole point is to show people that the world is really not that different, once you give it a proper thought!
Movies such as Boyz N the Hood, Claudine, Shaft, New Jack City, City of God, Do the Right Thing, The Long Walk Home and the recent superhero movie Black Panther have been highly successful. So, why not tell more African American stories. At this point, the question that might be circling your mind is what are the new African-American movies releasing? Well, the good news is that we have a clear answer to that question. Here's the list of the upcoming black films scheduled to release in 2019, 2020 and beyond. We can only hope that these latest black movies are as good as some of the recent ones.
16. Tyrel (2019)

Tyrel is an upcoming American drama which stars an ensemble cast consisting of stars Jason Mitchell, Christopher Abbott, Michael Cera, Caleb Landry Jones, Michael Zegen, Phillip Ettinger, Ann Dowd, and Reg E. Cathey. The drama is directed and written by Sebastián Silva, which is slated to release on the 5th of December this year. The movie will be distributed by Magnolia pictures; marking the final performance of Reg E. Cathey. The plot of the movie centres on the story of a Tyler, a young black man, who joins his all white friends to join them in a secluded cabin in the Catskill Mountains for a weekend of debauchery as friendships are tested.
Read More: Upcoming Zombie Movies
15. Untitled Mike Tyson Biopic (TBA)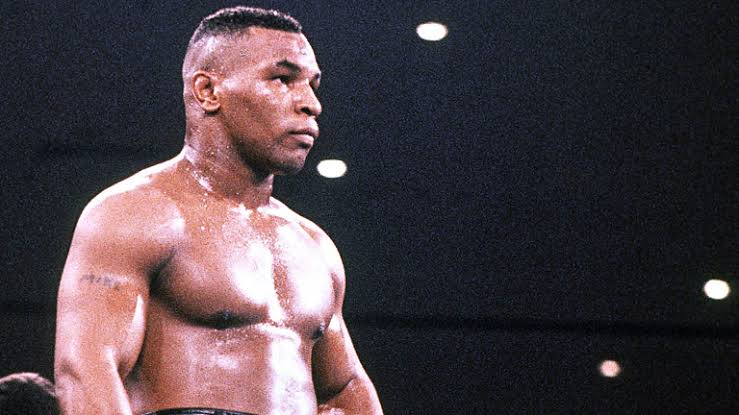 Martin Scorsese is rumored to be at the helm of the upcoming project in development centred on the life of Mike Tyson. The Boxing superstar's life has been quite controversial, Tyson was accused of rape and spent some time in prison as well. Regarding the biopic this is what Jamie Fox had to say in an interview: I just went in with Paramount with Mike Tyson. So I'm going to do the Mike Tyson story. Listen, to be in the same room pitching Mike Tyson to Paramount, Mike Tyson is on one side, I'm on the other side and doing Mike Tyson at the same time. And Martin Scorsese at the helm. This will be the first boxing movie that Martin Scorsese has done since Raging Bull."
Read More: Upcoming Horror Remake Movies
14. The Zebra Murders (TBA)
Jamie Foxx will be starring in the upcoming project in development titled "The Zebra Murders." No director has been attached to the project as of now. Matthew Michael Carnahan will be writing the script which will centre on series of racially-motivated killings of white people by a fanatical black nationalist group, Set in San Francisco in the early 1970's. The story will focus on two black cops who are able to crack the case in spite of harassment from their colleagues.
Read More: Upcoming Sci-Fi Movies
13. Signal Hill (TBA)

Anthony Mackie, Jamie Foxx and Elizabeth Banks are all starring in the upcoming adaptation of the Signal Hill trial. Foxx is reuniting with director(Ray) Taylor Hackford once again for this upcoming film which also centres on the chronicles of American lawyer best known for his leadership role in the defense and criminal acquittal of O.J. Simpson. David McMillan will be writing the script which will centre on the Signal Hill police brutality case in 1981 where a star football player at Long Beach State is stopped for speeding and later found hanged from a bed sheet in the Signal Hill PD cellblock. Upon performing an autopsy as requested by the Football players parents, it is found out that the football player was choked to death and the family is rewarded a sum of $760,000 in a civil suit, with the chief of police resigning.
Read More: Upcoming DC Movies
12. Wrong Answer (TBA)

Ryan Coogler is reuniting with his Black Panther star Michael B. Jordan for an adaptation of the Atlanta school cheating scandal titled "Wrong Answer." New Regency will be financing and producing the picture with Brad Pitt's Plan B production company. Ta-Nehishi Coates will be writing the screenplay which will centre on the story of a maths teacher who in an effort to save his school and help his students pass the unrealistic standardized testing requirements (mandated by the No Child Left Behind program), cheats on the scores of the standardized testing which will ultimately lead to the conviction of 11 teachers on racketeering charges.
Read More: Upcoming DC Animated Movies
11. Just Mercy (2020)
According to Variety, Michael B. Jordan is starring in the upcoming legal drama titled "Just Mercy." The film was originally set up at Broad Green Pictures, but it has now moved to Warner Brothers since Broad Green Pictures shut down recently. Destin Cretton is directing the upcoming film and co-writing it with Andrew Lanham. Niija Kuykendall will oversee the project for Warner Bros along with Jordan and Gil Netter attached as the producers. The movie is an adaptation of the book "Just Mercy: A Story of Justice and Redemption," which centres on the story of a lawyer and his fight against the injustice faced by the vulnerable and the weak in his country and his fight for equality. The casting director 'Taylor Made' had this to say regarding the process of casting extras and honouring the locality: "It's just a pickup game outside. They just need to know how to throw the ball and advance the bases. It's always awesome to hire people locally and to get them involved and learn about this."
Read More: Upcoming Comedy Movies
10. Bikini Moon (2020)

Bikini Moon is an upcoming movie which is directed by Milcho Manchevski, which stars Condola Rashad, Sarah Goldberg, Will Janowitz, and newcomer Sathya Sridharan. Anja Wedell, Munire Armstrong and Martin Warner are producing the film with Milcho Manchevski and W.P. Rosenthal writing the screenplay. The film's premiered at the 41st Mostra Internacional de Cinema São Paulo, Brazil. The movie was released on the 12th of October recently. The film explores the story of a mentally unstable vet who is approached by a documentary film crew; who are ready to exploit her story for their own shot at independent movie fame.
Read More: Upcoming Disney Movies
9. Dolemite Is My Name (2019)
Eddie Murphy is one of the most famous comedians. His comic timing is unparalleled and he is known to bringing a certain idiosyncrasy to his characters. Rudy Ray Moore was also one of those actors who had a peculiar comic sense, and it is the little quirks in his act that made him so popular. He is best known for playing the lead role in the film 'Dolemite' and its sequels. Moore worked at the time when black actors were not cast as the lead roles. This gave rise to blaxploitation cinema, where the African-American actors took centre stage, leaving behind their limited image of sidekicks or victims. Moore was a part of this emerging cinema. In 'Dolemite Is My Name', Eddie Murphy will play the role of Moore, and the film will explore his professional, as well as, personal life.
Read More: Upcoming Superhero Movies
8. Just Mercy (January 17, 2020)
Michael B. Jordan and Jamie Foxx will star in this film which is based on a true story. In 1992, Walter McMillian, an African-American pulpwood worker, was arrested for the murder of a young white girl who worked at a dry-cleaning service. The newly appointed sheriff faced a hard time in figuring out the identity of the murderer, and as more time passed, pressure mounted on him to bring in a suspect. The sheriff found his scapegoat in the form of McMillian. Evidence was collected and witnesses were brought forward who attested to McMillian as the murderer. The court gave passed a death sentence on him. If it hadn't been for Bryan Stevenson, McMillian would probably have died. Under the Equal Justice Initiative, Stevenson decided to take up the case of the poor man and made some startling discoveries about the case and McMillian himself. The film focuses on how black people had to face injustice just because of the prejudiced society. Turns out, there were some other crimes that the poor man was being punished for. Jordan will play the role of Stevenson, while Foxx will appear as Walter McMillian. Brie Larson will appear in a supporting role.
Read More: Upcoming Lifetime Christmas Movies
7. Native Son (January 24, 2019)
Based on the book of the same name by Richard Wright, this film will tell a story set in 1940, about a young man named Bigger Thomas. Bigger comes from a poor African-American family and was deeply influenced by the wedge between whites and blacks and the poverty of his family. His mind is a very complicated place. However, one will agree that it is not an excuse for the heinous crimes that he commits at a young age. Convicted for the murder of two young girls, Bigger is at crossroads with society. He blames his surroundings for moulding him that way. But exactly how long can you blame the society for your misdeeds? The story unravels from his point of view, bringing us into his headspace, making us privy to all his thoughts and feelings. Ashton Sanders has been cast to play the role of Bigger Thomas. Sanders has previously appeared in the Academy Award-winning film, 'Moonlight'. He had played the role of teen Chiron. Recently, he also appeared in Denzel Washington's 'Equalizer 2'. The film will be directed by Rashid Johnson who is known for producing conceptual art. This will be his first film as a director and considering the talents that he has previously flaunted with his art, it will be interesting to see his take on this story.
Read More: Upcoming Horror Movies
6. Against All Enemies (2019)
Hakim Jamal was a prominent figure who was closely associated with activists like Malcolm X. A man of highly impressionable personality, Jamal led a very interesting life. While he dedicated most of his efforts on fighting for the rights of African-Americans, he was also known for having a series of affairs with some famous women. Jean Seberg was one of those famous figures. She was a notable American actress who appeared in more than thirty films. She was also a supporter of various organizations that actively participated in the Civil Rights movement. And it is this support that got her in the radar of FBI. Because she was a generous donor for the organizations, the FBI decided to launch an investigation into her relationship with the people involved in these organizations. At that time, she was having an affair with Hakim Jamal which became a key point for the investigation. Jamal and Seberg's relationship didn't last long, however, the impact of this investigation has some major effect on Seberg's life. 'Against All Enemies' focuses on this particular period. Kristen Stewart has been cast to play the role of Seberg, while Anthony Mackie is set to put himself into the shoes of Hakim Jamal.
Read More: Upcoming Family Movies
5. The Boy Who Harnessed the Wind (2019)
William Kamkwamba was only 13-year-old when he changed the course of his village's life in Malawi. Born in poverty, Kamkwamba was a bright student. He loved going to his school, however, his family was going through some tough times due to which they couldn't afford his tuition anymore. Young William was thrown out of school because of this. Meanwhile, his village faced famine, which is the reason that hurt his family's economic status. William decided to do something about it. So, he sneaked into his school's library and with the help of the book made a windmill to save his village. Kamkwamba penned his story in collaboration with Bryan Mealer and wrote a critically acclaimed book by the name of 'The Boy Who Harnessed the Wind'. It has been adapted into a screenplay by Academy Award-winning actor, Chiwetel Ejiofor, who will also be directing the film. Netflix has taken the responsibility to release the film and will be showing it in select theatres in the UK and USA, before its worldwide release on the streaming service!
Read More: Upcoming Netflix Original Movies
4. Luce (January 27, 2019)
Luce's life in his native country had been a nightmare. He had worked as a child soldier, and for normal people, it is impossible to comprehend the situation that befalls on such children. However, Luce finds an escape when he is adopted by an American family. His new parents turn out to be warm and loving people, and in the benevolent environment, Luce discovers his true potential. He studies hard and becomes a top-grade student, while also showing his talents on the playground. Everything is going well for him, until one day, a debate in the class creates a strong dispute between him and his teacher. The teacher believes Luce's political views to be a sign of harbouring violent tendencies. This creates a problem for Luce because his status as a star-student falls rapidly after this and creates tension at his own home. 'Luce' will be a study of how a person's past sculpts their thought-process and how much the contemporary issues reflect on the psyche of teenagers who are beginning to think for themselves and are in the middle of developing their own views. Naomi Watts and Tim Roth will play the adoptive parents of Luce, played by Kelvin Harrison Jr., while Octavia Spencer will play the role of Luce's teacher.
Read More: Upcoming Martial Arts Movies
3. Queen and Slim (November 27, 2019)
Daniel Kaluuya won rave reviews and bagged an Academy Award nomination for his role in Jordan Peele's 'Get Out'. Since then, Kaluuya has appeared in films like 'Black Panther' and 'Widows'. Now, he has become a part of Melina Matsoukas' upcoming romance thriller 'Queen and Slim'. He will appear alongside Jodie Turner-Smith who is known for her roles in films like 'The Neon Demon'. Matsoukas has previously donned the hat of the director for shows like 'Insecure' and 'Master of None'. In this film, she will tell the story of a couple who finds themselves in a very precarious position. Queen (Turner-Smith) and Slim (Kaluuya) go on a first date which seems to have been turning out pretty good for both of them. Trouble knocks on the door when their car is pulled over by a police officer. One thing leads to another and the officer ends up dead. Even though it was purely self-defence, the couple knows how it would appear to others. So, instead of surrendering, they decide to run away. The film will follow their fate while exploring the prejudice faced by African-American people. It will be a commentary on the social issues that plague the society and will present one of the many ways in which it affects the lives of people who have to suffer from it.
Read More: Upcoming Movies With Female Leads
2. Harriet (2019)
While talking about the history of African-Americans, there is one thing that will forever stick out like a sore thumb. It is the issue of slavery. This time can never be erased from history and neither should it ever be forgotten. The people whose families traded in slaves will try to wash themselves of the utter disgrace that their ancestors had levied on them. However, for African-American people, that time will be the reminder of the strength and perseverance that their people showed to build a better future for them. Harriet Tubman's story is one of those tales. Tubman was born into slavery and had to go through some very horrible experiences while serving the masters. She succeeded in freeing herself of this bondage, but she didn't stop at that. She worked for the freedom of her people and became a prominent figure fighting for emancipation. She was a part of the Underground Railroad, she helped recruit men for John Brown, and she worked as a spy for the Army during the Civil War. She was also actively involved in the struggle of equal rights for women, especially in issues like voting. She was a woman of fierce courage and indomitable will, and this is what makes her story so much important. Cynthia Erivo has been cast to play the role of Tubman and the film will probably be released in fall next year.
Read More: Upcoming War Movies
1. Us (March 15, 2019)
Jordan Peele wowed everyone when his intricately woven psychological thriller/horror 'Get Out' hit the theatres. With lesser known actors in the lead, the film became a surprise hit and went on to receive multiple Academy Award nominations, with a win for Jordan Peele in Best Original Screenplay category. After the massive success of 'Get Out', who can blame us to be excited out of our wits for the next film that Peele has been working on. It will star Lupita Nyong'o, who has already won an Academy Award for her breakout performance in 'Twelve Years A Slave', in the role of Adelaide. Winston Duke ('Black Panther') will play the role of her husband. The story will follow the couple and their two children who visit Adelaide's childhood beach house in California. There they meet up with another family and seem to have a lot of fun together. However, as time passes, things start to get creepier and more dangerous! The film is slated to release in March next year, which is only a couple of months now, and the approaching of the date has elevated the anticipation. The first look pictures of the movie show that this film will be more of a horror than 'Get Out' was. The beauty of 'Get Out' was that it was not just a highly entertaining film, but was also chock full of relevant issues. It turned our heads towards the things that we, as a society, had been ignoring for so long. We don't know much about the themes that 'Us' will focus on, but one thing is certain- it will get people talking again!
Read More: Upcoming Action Movies