Robert Downey Jr. has been around since he first appeared in the movie 'Baby, It's You' in 1983. Downey's first role as a feature film lead came when he played a charming womanizer in the 1987 movie, 'The Pick-up Artist.' In the same year, he got this first major breakthrough with the 1987 film, 'Less Than Zero.' Unfortunately, Downey played junkies going through various levels of drug addiction during the initial phase of his career. Eventually, he put his career in trouble due to his substance abuse problem.
Downey went through the rehab programs a couple of times and bounced back with comedies like 'Soapdish' in 1991 and 'Short Cuts' in 1993. He was nominated for an Academy Award for Best Actor for his performance in the 1992 movie, 'Chaplin.' Downey's performance as the legendary Charlie Chaplin from ages 19 to 83 pushed him into the A-lister league of Hollywood at the age of 27.
Movies like 'Only You,' 'Natural Born Killers,' 'Restoration,' 'Richard III,' and 'Home for the Holidays,' cemented Downey's reputation as one of the most talented artists of his generation. Along with the steady rise of his career graph, Downey keeps his troubled history with the law intact. But every time he hits the headlines with a controversial incident, the Iron Man surfaces with a mindblowing performance. At this point, the question that might be circling your mind is what is the next Robert Downey Jr. movie or TV show? Well, the good news is that we have a clear answer to that question. Here's the list of upcoming Robert Downey Jr. films/TV shows scheduled to release in 2019 and 2020. We can only hope that the latest Robert Downey Jr. movies would be as good as some of his recent ones.
9. Avengers: Endgame (2019)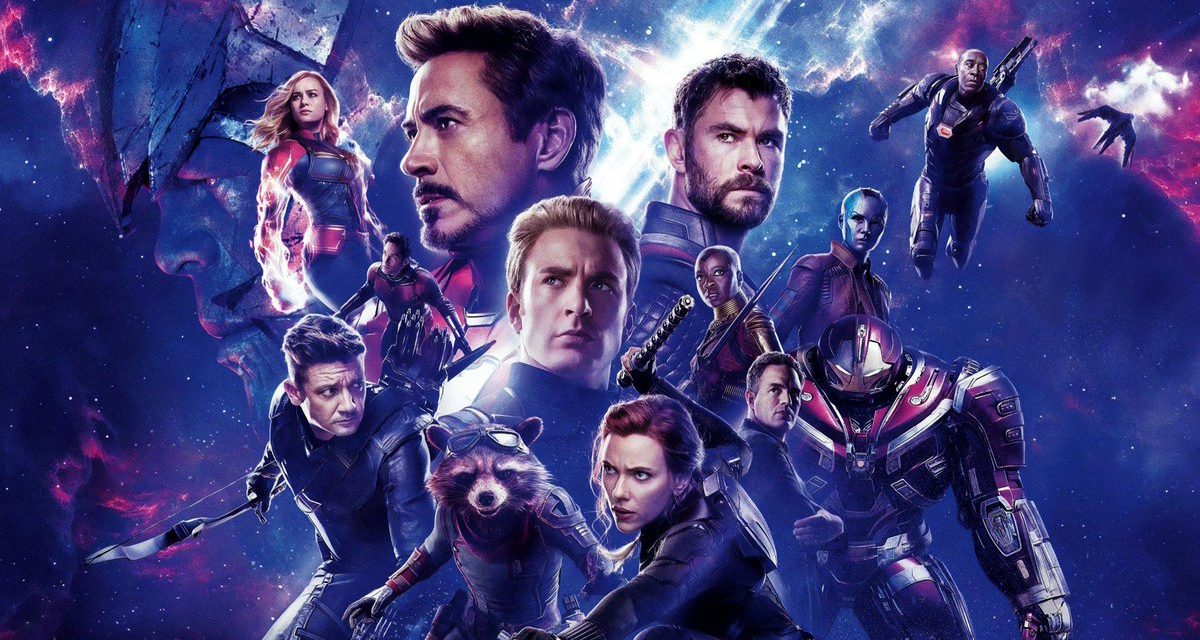 The long-awaited swansong to the 'Avengers' franchise of Marvel Cinematic Universe, 'Endgame' is ready to hit theaters. Marvel has made sure that everything about the movie is kept under tight wrap. The social media platforms and chat rooms flood with fan theories on who will eventually take down the Mad Titan once and for all. Downey's Iron Man will eventually claim Game of Thrones' Iron Throne is a popular theory that is going viral. Robert Downey Jr. played his iconic character Tony Stark/Iron Man in 'Iron Man,' 'The Incredible Hulk,' 'Iron Man 2,' 'The Avengers,' 'Iron Man 3,' 'Avengers: Age of Ultron,' 'Captain America: Civil War,' 'Spider-Man: Homecoming,' 'Avengers: Infinity War,' and 'Avengers: Endgame.'
Downey has made the eccentric billionaire genius, Iron Man, a fan favorite and immortal over the years. It was director Jon Favreau who fought with Marvel to cast the then notorious Downey in the mid-2000s. After more than 10 years and seven blockbusters, it has become difficult to discern the character from the actor. Downey often tops the most favorite lists of the Marvel Cinematic Universe fans as their beloved Iron Man. 'Avengers: Endgame' opens on April 21, 2019, worldwide.