While, the Oscar 2019 season, with all its twists and turn, has finally come to an end, it is time now to look ahead. And trust me, it is never too early to start speculating about the next Oscar. After all, it helps us keep track of the movies and performances that at least on paper look promising. As with any other year, next year's Oscar candidates are looking like an interesting mix of past winners and newbies (remember Rami Malek?). Malek's win has proved one thing: even male actors with not much acting experience under the belt, relatively speaking, can also win the top prize just like their female counterparts. Granted Rami Malek had done some credible work before Bohemian Rhapsody, but who are we kidding? The greatest actor of this generation, Joaquin Phoenix, is still winless. Will that change this year? Let's find out.
The below list consists of all the actors who I think have the potential to get nominated for, if not win, Best Actor. Obviously, considering we are still months away from the ceremony, the below list is more of an intelligent guess — based on my past experience, actor's credibility and film's potential — than anything else.
9. Timothée Chalamet, 'The King'
8. Eddie Redmayne, 'The Aeronauts'
7. Ansel Elgort 'The Goldfinch'
6. Christian Bale, 'Ford v Ferrari'
5. Joaquin Phoenix, 'Joker'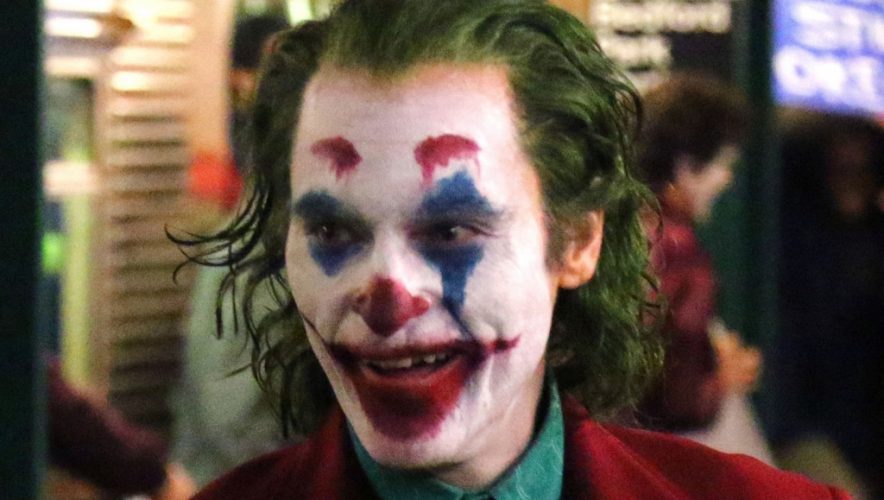 Well, why not start with a name that is obviously a controversial choice. I know, Heath Ledger has already won for playing Joker. So, on the face of it, it is improbable that the Academy will award two actors for virtually the same role. Also, this is purely a comic book film that again makes things very difficult. Well, let me present two counter arguments. First, there have been instances in the past where actors have won Oscar for the same characters. Most famously, Robert De Niro won the Best Supporting Actor Oscar for his role as Vito Corleone in The Godfather, Part II (1974), the role for which Marlon Brando had previously won Best Actor in The Godfather. Second, if there is one actor who can achieve this insurmountable feat, he is Joaquin Phoenix. At the bare minimum, I think he can certainly pull off a nomination.
4. Tom Hanks, 'A Beautiful Day in the Neighborhood'
Tom Hanks portrays Mister Rogers in 'A Beautiful Day in the Neighborhood', a timely story of kindness triumphing over cynicism, based on the true story of a real-life friendship between Fred Rogers and journalist Tom Junod. The best thing about this film is that a super-likable guy is playing another super-likable guy. How can Academy voters resist the temptation to reward Hanks with a nomination after 18 years? Yes, you read that right. Tom Hanks has not been nominated for an Oscar since Cast Away, a role for which he should have actually won. He has come precariously close to getting nominated a couple of times recently — first with Captain Philips and then with Bridge of Spies — but it seems like voters aren't too keen to put his name on the ballot considering he has already won twice. But that might change next year. It's about time!
3. Leonardo DiCaprio, 'Once Upon a Time in Hollywood'
'Once Upon a Time in Hollywood' is without doubt one of the most anticipated films of this year. And why won't it be? Quentin Tarantino. Leonardo DiCaprio. Brad Pitt. Al Pacino. All in one film. DiCaprio plays a faded TV actor who is trying to achieve fame and success in the film industry during the final years of the Hollywood Golden Age in 1969 Los Angeles. The last time Tarantino and DiCaprio collaborated, the later narrowly missed out on Oscar nomination, whereas the former went on to win Best Original Screenplay Oscar. Unlike last time, DiCaprio is not playing a supporting character but is clearly the lead of the film. He will have a lot more screen time, which I am sure will be enough to wow the Academy voters.
2. Robert De Niro, 'The Irishman'
We can all agree that Robert De Niro is nowadays just a shadow of his former self. Despite being surprisingly prolific, he hardly plays gritty characters that he was so well known for in his hay days. A lot of credit of sky-rocketing Di Nero's career goes to Martin Scorsese who cast him first in Mean Streets, then Taxi Driver, Raging Bull, Goodfellas and Casino. Now after more than two decades both are coming together again for 'The Irishman', a $140 million crime saga produced by the new boss of the town, Netflix. Scorsese hardly ever fails, so to place bets on Di Nero makes lot of sense, especially considering he playing the central character in the film. I am hoping that he can display some of his old rugged charm that made him Robert De Niro in the first place.
1. Tom Hardy, 'Fanzo'
Al Capone was an infamous criminal who worked his way up in the Italian mafia and was primarily active during the Prohibition Era. His life story, like that of others in his business, did not end so well. The film covers the later stages of Capone when as a 47-year old, after 10 years in prison, he starts suffering from dementia, and comes to be haunted by his violent past. The film and the role checks several boxes in terms of Hardy's Oscar chances. Biography: check. Transformational make-up: check. You only have to look at the winners of the past two years to see how great Hardy's chances are to not just get nominated but also win the Best Actor Oscar. What also helps is the fact that Hardy has been on the circuit for quite a while now and is well-respected in the industry.
Must Read:
Oscars 2020 Best Picture Predictions
Oscars 2020 Best Actress Predictions