Now that Oscar 2019 season has come to end, let's not dwell too long on what happened in the past. When it comes to Oscars, it is never too early to start prognosticating. After all, that's where the fun is. At the same time, Oscar prediction, at the end of the day, are nothing but a measure to keep track of the movies and performances that at least on paper look promising. With that said, let's turn our focus on a category that with every passing year keeps on getting more competitive. Yes, the race for Best Actress seems to be crowded once again. As with any other year, next year's Oscar candidates are looking like an interesting mix of past winners and newbies. What is truly exciting is the number of great roles being offered to actresses over forty — again a very encouraging trend.
Glen Close now has seven Oscar nominations with zero wins. There is another actress who is long overdue. Amy Adams has six Oscar nominations without a single win. But here's the good news for Adams fans: She will be back in the reckoning for Oscars 2020. If things go her way, she might finally end her losing streak.
With so many women-centric movies coming out this year, it is almost impossible to short-list 10 names. But still it had to be done. So, unfortunately, several talented actresses were left out. Though, personally, I am thrilled to see so many women giving such fine performances, it means writers are finally creating great roles for them after a long famine.
The below list consists of all the actresses who I think have the potential to get nominated for, if not win, Best Actress Oscar. Obviously, considering we are still months away from the ceremony, the below list is more of an intelligent guess — based on my past experience, actor's credibility and film's potential — than anything else.
8. Meryl Streep, 'The Laundromat'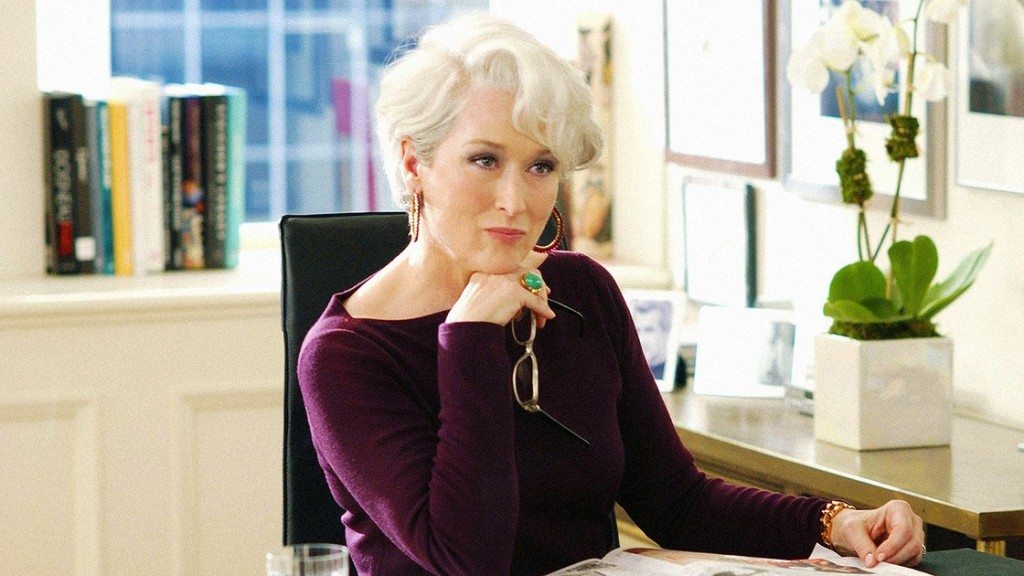 She is Meryl Streep. So, why not?
7. Anne Hathaway, 'The Last Thing He Wanted'
Dee Rees' last film, Mudbound', turned out to be not just surprisingly good, but also an Oscar contender ultimately bagging four Oscar nominations. With that film, she also established herself as a major talent to watch out for. 'The Last Thing He Wanted' follows a journalist who quits her newspaper job and becomes an arms dealer for a covert government agency. On paper, the film sounds very interesting, especially with a talented cast of Anne Hathaway, Ben Affleck and Willem Dafoe involved. There's no question that Hathaway, who plays the lead, will find herself in the middle of Oscar conversations if the film turns out to be great.
6. Emma Thompson, 'Late Night'
'Late Night' made its world premiere at Sundance Film Festival to extremely positive response. The film was bought for distribution by Amazon at an astronomical price of $13 million. So, you already know that Amazon considers the film a serious Oscar contender. Thompson plays a legendary late-night talk show host whose world is turned upside down when she hires her only female staff writer. The film certainly plays to Thompson's comic strengths and that's why I believe she has a good shot at nabbing the Best Actress nomination.
5. Natalie Portman, 'Lucy in the Sky'
'Lucy in the Sky' is inspired by astronaut Lisa Nowak's true story that was dubbed NASA love triangle by tabloids back in 2007. The film revolves around stressed-out astronaut Lucy Cola who after returning back to earth from space, where she was romantically involved with another astronaut, takes a deranged non-stop road trip across five states with lethal weapons in her trunk with the intent of kidnapping her ex-lover's new romantic interest. As you might have already guessed, Natalie Portman plays the central role of Lucy Cola. Just going by the premise of the film, there's plenty of meat in the role that Portman can certainly chew on. The film is directed by Noah Hawley, TV series Fargo's creator, who seems like the perfect guy to handle such an eccentric story.
4. Cynthia Erivo, 'Harriet'
Harriet Tubman was born a slave. Born in atrocities, she could have easily accepted her fate and continued to be beaten at the hands of the men who claimed to be her masters. But she was made of stronger matter. Not only did Tubman break out of the cycle that placed her under the dominance of one white family after another, she actively took part in freeing others of this miserable fate. She was an activist, she was a recruiter, she was a spy. Harriet Tubman lived many lives while people struggle with the only one that they've got! Cynthia Erivo's casting as Harriet is truly an interesting one. We haven't seen much of her, but she is definitely someone with a lot of potential (watch her in 'Windows'). Her prospects of Oscar nomination depends on how good the film turns out to be. Irrespective of everything, I am certainly hope for the best and that's why Erivo is on this list.
3. Jessica Chastain, 'Seducing Ingrid Bergman'
Ingrid Bergman is one of the most celebrated actresses of Hollywood. She had quite a lucrative career with films both critically and commercially successful under her belt. She was an icon for the image of an American woman (even though she was Swedish). But while on the outside, everything seemed perfect for her, she was a normal human being with problems that could haunt anyone's life. One of the dilemmas that she found herself in was when she met Robert Capa. Bergman was married back then and Capa was a war photographer working in Paris, after his recent job in Germany. Their meeting happened on a whim and culminated into a passionate affair that put both of them in a very difficult position. The film is based on the book of the same name by Chris Greenhalgh. If the film turns out to be as good as it sounds, rest be assured that Jessica Chastain, who plays Bergman in the film, will be on that nomination list.
2. Saoirse Ronan, 'Little Women'
Saoirse Ronan has already bagged three Oscar nominations in her relatively short acting career. Her last nomination came not very long ago for 'Lady Bird', Greta Gerwig's most recent film for which she received nominations too. 'Little Women' is Louisa May Alcott's autobiographical account of her life with her three sisters in Concord, Massachusetts in the 1860s. With their father fighting in the American Civil War, sisters Jo, Meg, Amy and Beth are at home with their mother, a very outspoken women for her time. The story tells of how the sisters grow up, find love and find their place in the world. Over the years, Louisa May Alcott's classic novel has acted as an inspiration for several stories, having been officially adapted onscreen several times. In 1994's version of the film, Winona Ryder Ryder played Jo March, the same character that Saoirse Ronan is playing in this film. Ryder went on to receive Best Actress nomination that year. Will Ronan repeat the same? I am more than confident that she will.
1. Amy Adams, 'The Women in the Window'
Yes, it might finally be her time. There are very few actors who have a more impressive body of work in the last decade than Amy Adams. Will she cap off this decade with an Oscar win then? The answer is very likely, especially if you look at Joe Wright's impressive filmography and how he makes very actor-centric movies. Remember Gary Oldman in Darkest Hour? 'The Women in the Window' is based on the novel of the same name by A.J Finn and follows an agoraphobic child psychologist, played by Adams, who witnesses a crime while spying on her neighbors, leaving her to determine whether to alert the police. Even though, this film is a mystery drama — unlike Wright's previous films, most of which have been period pieces — I am hopeful because of the presence of so many heavyweights in the film. Talk about assembling a star cast. Amy Adams, Julianne Moore, Gary Oldman. You can't do better than this.
Read More in Oscar Predictions: