Riding the high horse of fame, Milla Jovovich is widely known for playing Alice in the world-famous Resident Evil series. The movie Resident Evil (2002) essentially jumpstarted the cinematic career of the Russian actress and gave her the much needed international acclaim. Based on the renowned PC Game series of the same name, Resident Evil franchise has garnered a small fortune by exploiting the zombie and slasher genre. 15 years down the line, we realize Resident Evil has become a sort of cult classic. And as faithful critics, we couldn't help but rank the six movies in the series for our fans. For you, this is a list of the Resident Evil films raked in order of worst to best. Cheers.
6. Resident Evil: Retribution (2012)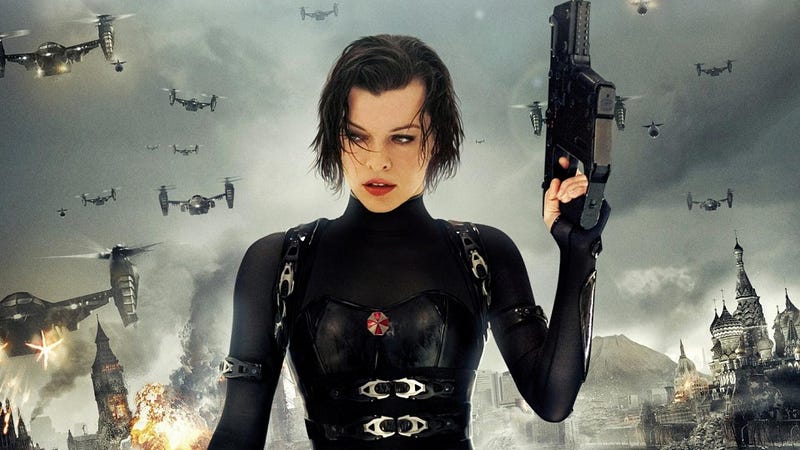 Alice and her team of misfits are right where we left her the last time: dodging a rain of bullets and hailstorm of grenades. After getting captured by Jill Valentine -her former ally- Alice and the remaining survivors are taken to a testing facility. To escape, she must team up with Wesker and his top henchmen Ada Wong. Setting aside her past differences, Alice must grapple with the virtual reality around her and find out who's running the new Umbrella corporation. One of the lesser appreciated movies of the franchise, this one saw the first of iconic Resident Evil characters Leone and Ada Wong.
Read More: Best Superman Movies
5. Resident Evil: The Final Chapter (2016)
In this highly anticipated last part of the Resident Evil series, Alice must fight her way into the HIVE of Raccoon city which she yearned to escape in the first part. The story comes full circle with Alice knowing the true origins of her life and what she must do to totally eradicate all of the traces of T-Virus from Earth's atmosphere. With all the old band together she boldly marches into the HIVE to put an end to Wesker's evil intentions. It's not as good as the other ones but still ties a good bow around the whole storyline.