If I were to list down a single episode from 'Rick and Morty', just one and no more, to represent what animated gold for television meant, it would be 'Pickle Rick'. Its Emmy win for best animated program of the year is solid testament to that. The exciting thing here is that it is still not the best episode in the season or the series in my opinion, and while I carefully reserve my judgments on the best episode until we sequentially get there, 'Pickle Rick' is an unbelievably close second, closer than one can comprehend, even surpassing the best episode of the series in several aspects, especially the excitement and rush of it all, but just falling nanometers short of being the best. It's that close.
Now, if you have seen the series which I am assuming you have since you are here, and if you are a fan which too I am assuming that you are, you would agree that even 'Rick and Morty's second best would be pretty darn gold when it comes to television. In addition to that, this episode, to a more discerning or unaware audience is literally a list of ingenious ways in which a human-pickle could kill roaches, rats, and (you guessed it) humans, with the family therapy sessions being the more informed bits of the episode, but to believers in 'Rick and Morty', this was entirely something else. It's just a sentiment that the rest of the fandom shares.
Plot Summary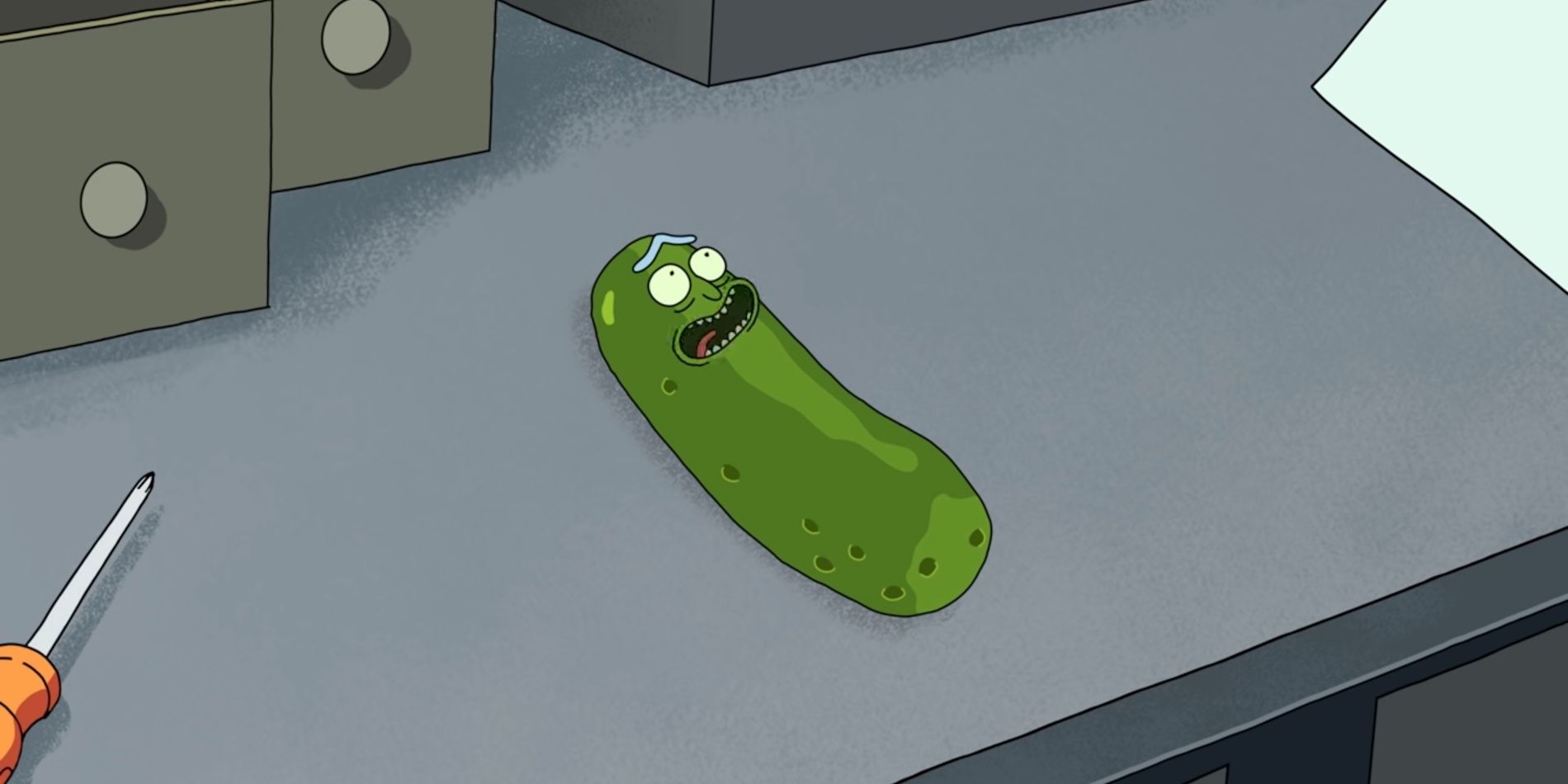 First off, if you need to catch up on where the previous episode left off, you can check that out, here. 'Pickle Rick' continues exploring the impacts that Jerry's and Beth's divorce has on the family, with all of them, including Rick and Beth being ascribed to compulsory family therapy by Morty's school principal. The reason? The school thinks that Summer and Morty were taking it rather hard, since Morty wet himself during class and Summer was caught sniffing enamel in pottery class. Rick, the smartest being in the universe is obviously averted to the idea of that, and to avoid family counselling, turns himself into a pickle. Morty discovers that he had placed a complex mechanism around himself to inject himself with anti-pickle serum as soon as Summer, Beth and Morty would leave, leading to him being seemingly exposed and Beth taking away the syringe. What follows next is a rollercoaster ride that you were not, cannot be prepared for.
Following a tumultuous set of events and his rendezvous with a cat and some rain, Rick finds himself inside a sewer, where an unassuming cockroach is his first victim: one he kills using his tongue. He then uses parts from the cockroach's body, to make himself an armour that he uses to slay atleast a dozen rats in a completely nihilistic manner. Using the body parts of his newly slain victims, Rick modifies his armour and builds himself a makeshift jet pack, which he uses to escape to the toilet of a super-secret facility.