Before you butcher her name like Dennis Quade did announcing her name for the Golden Globes, its "Ser-shaa like inertia." The Irish actress has been a sensation since she first appeared in the 2007 comedy-drama 'I Could Never Be Your Woman'. With two Academy nominations, most probably three and a win by February, at the age of 23, Ronan leads the way in her generation of actresses. If you see her speak in real life, you'll be an audience to her masterful display of accents in the movies. Receiving her first nomination at the age of 14 for her incredible performance in 'Atonement', Ronan has gone from strength to strength since then. Here is the list of top 10 Saoirse Ronan movies that you must watch. Happy reading!
10. The Host (2013)
'The Host' is perhaps the only blemish in an otherwise immaculate filmography for Ronan. The sci-fi thriller is set in a dystopian future which envisages the mankind as subjugated, with the only survivor being Melaine. The "Souls", the alien race that subverted humanity to slavery, inject one of them named Wanderer into her body. The two battle out for control. A shabby and disheveled attempt at creating something original and authentic, Niccol fails to stabilize a volatile script, which quickly gets out of his hands. A poor film with courageous performances.
9. Lost River (2014)
A florid chapterisation of in hipster gothic, 'Lost River' is set in a small town undergoing an accentuated state of medieval Paris-like decay and ruled by a wildly leering Matt Smith as a deranged, gold-jacketed skinhead. Meanwhile, a debt-racked single mom (Christina Hendricks) catches the eye of evil bank manager Ben Mendelsohn, who also presides over a satanic nightspot specializing in grand Guignol burlesque. Gosling's directorial debut has shades of Lynch's mysteriously beautiful aura. Yet, the movie lacks imagination and Gosling fails to identify himself as the dictator in a languid screenplay.
8. The Way Back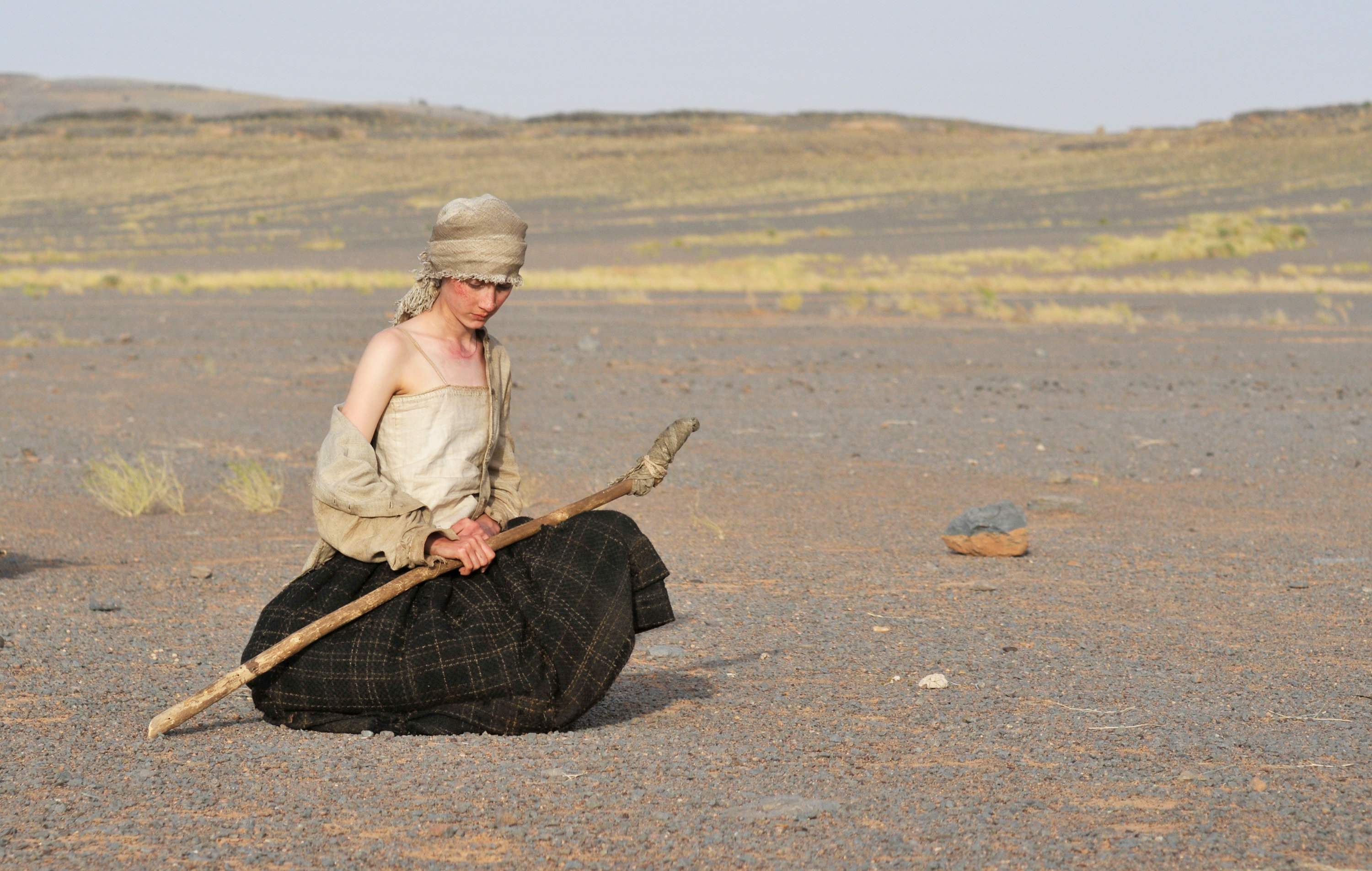 Adorned with vast salt plains, with a tinge of tangerine touch to them, and the arid landscape, 'The Way Back' is a bold survival drama. A prisoner with an army background breaks away with some of his inmates. They must travel around 5000 miles before any plausible signs of civilization. The conceptualization of the movie stands out here. Incredibly meticulous details make the film authentic and a treat for realists. The ensemble, led by a brilliant Colin Ferrel, flatters not to decieve with each churning out commendable performanes.
7. Loving Vincent (2017)
'Loving Vincent' is the world's first fully painted feature. yes, every scene is oil-painted and motion-captured. As much as Ronan stands out, the film is stolen by its visual and artistic prowess and Douglas Booth's stunning Armand Roulin. Though a true achievement in film-making, the film's glacial pace, and conjecture sure bring its engage quotient down a few notches. Gogh's tragic and mysterious death brings the world to an abrupt halt, as his legacy is reminisced and cherished by the world. The film should probably bag an Oscar or two in February next year.
6. Hanna (2011)
Hanna Heller, a 16-year-old raised to be the ideal professional killer, is sent on a mission, which takes her crosswise over Europe. She is shadowed by an intelligence operator and her group. If there were any Academy versions for children, Ronan would be the indisputable queen. Single-handedly she shouldered the movie, sharing the burden with her talented ensemble, and made it a wonderful experience. The action sequences were performed with increduluous precision and conviction, something you don't come to expect off a 14-year old. Simply exquiste.
Read More: Anushka Sharma Movies