Created by Alec Berg and Bill Hader, 'Barry' is a highly acclaimed black comedy show that won two Primetime Emmys. It debuted on HBO on March 25, 2018. Hader also stars as the eponymous protagonist, who is a native from the Midwest and a hitman by profession. Things take an interesting turn when he travels to Los Angeles on an assignment and ends up joining an acting class. 'Barry' chronicles the life of this assassin. Discovering a new passion for acting, he now wishes to leave behind his past and embrace a new life.
If you have watched this show, then you must be already missing the antics of this adorable hitman. As he yearns to bid farewell to his older days and welcome a fresh beginning, we cannot help but admire his several quirks. So, in order to help you fill the void that's left behind after watching all of its episodes, we have come up with a special compilation for you. Here's the list of best shows similar to 'Barry' that are our recommendations. You can watch several of these series like 'Barry' on Netflix, Hulu or Amazon Prime.
10. The Sopranos (1999-2007)
'The Sopranos', created by David Chase, is perhaps the most iconic TV show of all time. It is centered around an Italian-American mobster, Tony Soprano, residing in New Jersey. Because of his role as a crime lord, he faces several challenges in balancing his family life with his demanding profession. Most of his worries are explained during Tony's therapy sessions with his psychiatrist, Jennifer Melfi. Other notable characters featured on the show are Tony's family members, mafia colleagues, and business rivals.
9. Killing Eve (2018-)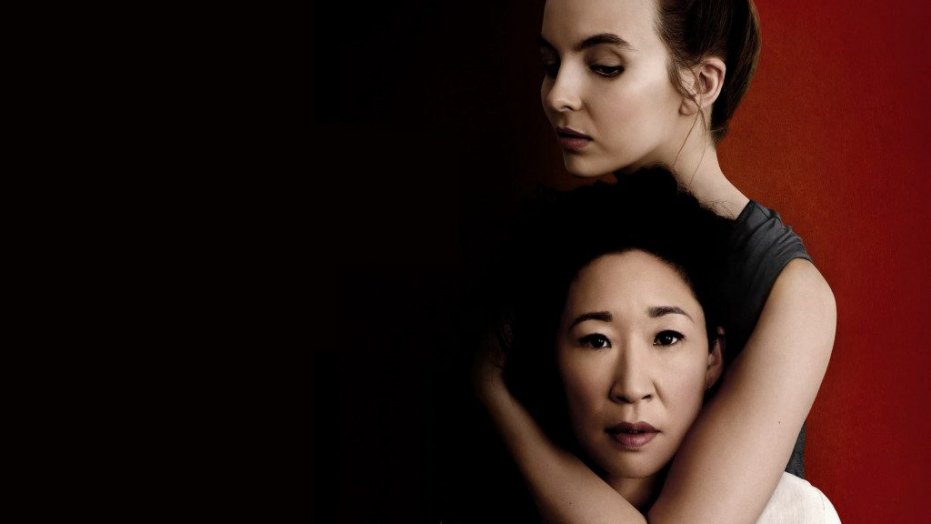 'Killing Eve', a British drama series, stars Sandra Oh and Jodie Comer in the lead roles. It is adapted from the novella series, named Codename Villanelle, written by Luke Jennings. The plot focuses on an MI5 official, Eve Polastri, who is on a mission to apprehend the genius psychopath and assassin, Villanelle. In this cat and mouse chase, the two characters cannot help but become obsessed with each other.
8. Fargo (2014-)