What comes to mind when you think of 'Spartacus'? Sex? Blood and Gore? Sultry Roman women? Or sweaty, stout men with Herculean builds? Perhaps all of these traits would only form the skeleton of the tremendously popular TV show. Based on a historical figure that was Spartacus, the renowned gladiator who rebelled against the powerful Roman Empire, along with some of his companions, the tv series has successfully managed to keep us engrossed and glued to our television screens. Although most of the tv show has been dramatized and the ensuing events are mostly fictional in nature, perhaps the only things that have been retained are the extremes – of sex, violence, and gore. And maybe to a certain extent, explicit nudity.
From Season 1, 'Spartacus: Blood and Sand' through Season 2 which was called 'Spartacus: Vengeance' and the finale Season 3 named 'Spartacus: War of the Damned', we witnessed 'Spartacus' evolve and become even the more powerful with each passing episode. Though there was some hiatus related to the casting of the lead actor, with a spin-off coming through mid-way, the tv show concluded as we had expected of it. If we keep the bloodshed and the violence aside, the series also heavily emphasizes on the political setup in the European society of the time.
By the means of this list, we bring to you some equally enjoyable, thrilling tv shows (and maybe even more) which would rekindle your love for TV shows like 'Spartacus'. Here's the list of TV shows similar to Spartacus that are our recommendations. You can stream some of these TV shows like Spartacus on Netflix or Hulu or Amazon Prime. We've tried to include such series which have a fair share of battle scenes, blood spillages, gore, sex, and a hell lot of thrill. Rest assured, you won't be missing your beloved television series ever again. Here goes,
13. Merlin (2008-2012)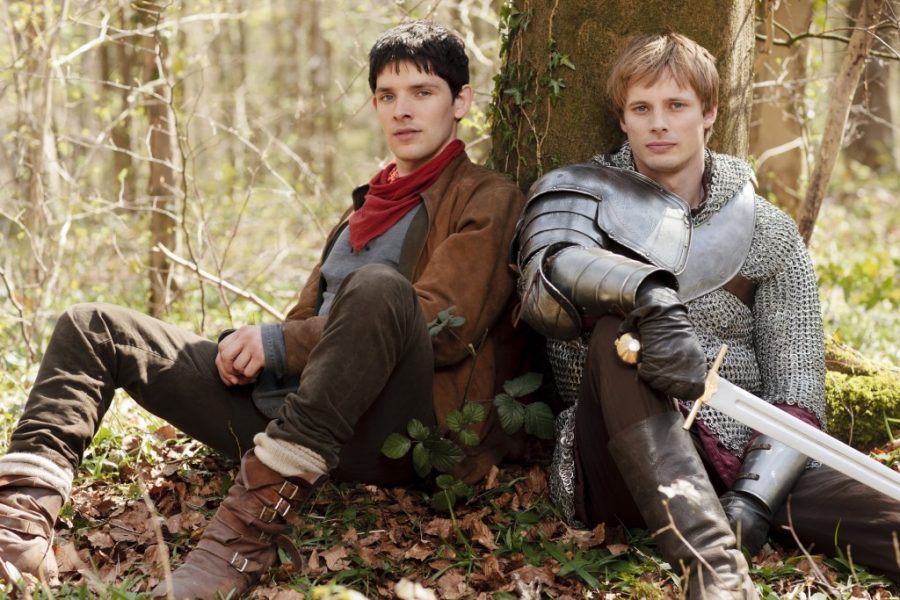 We have all heard the phrase "Merlin's Beard!". 'Merlin' tries to bring the charm and the magic of the revered warlock on screen, and it doesn't fail us at the outset. The tv show retells Merlin's adventures, wherein he has to take up the reins and help protect a kingdom, save the prince, and also revive the magic that once prevailed therein. Replete with historical (although mostly fictional) portrayals, magic, treacherous twists, and dragons, this tv show does bear some degree of similarity with 'Spartacus'. A potentially promising series, with a weaker cast.
Read More: TV Shows Like Sons of Anarchy