'The Mick' is a Fox sitcom with a very interesting premise. The lead character of the show is a woman called Mackenzie "Mickey" Molng. She shifts her base to a new town, Greenwich, Connecticut for a special purpose. Her sister Pamela, and her husband Christopher have been arrested on fraud and tax evasion charges. However, Pamela and Christopher have three kids — Sabrina, Chip, and Ben — and Mickey is the only one they know who can look after the children while they are gone. She soon realizes that these children are spoilt brats and things will not be as easy as she thought they would. The only person who is there to help Mickey is her so-called boyfriend Jimmy. The show is a fun-filled ride with children and the various problems Mickey faces while trying to bring them up. Here's the list of best shows similar to 'The Mick' that are our recommendations. You can watch several of these series like 'The Mick' on Netflix, Hulu or Amazon Prime.
8. The Kids are Alright (2018-)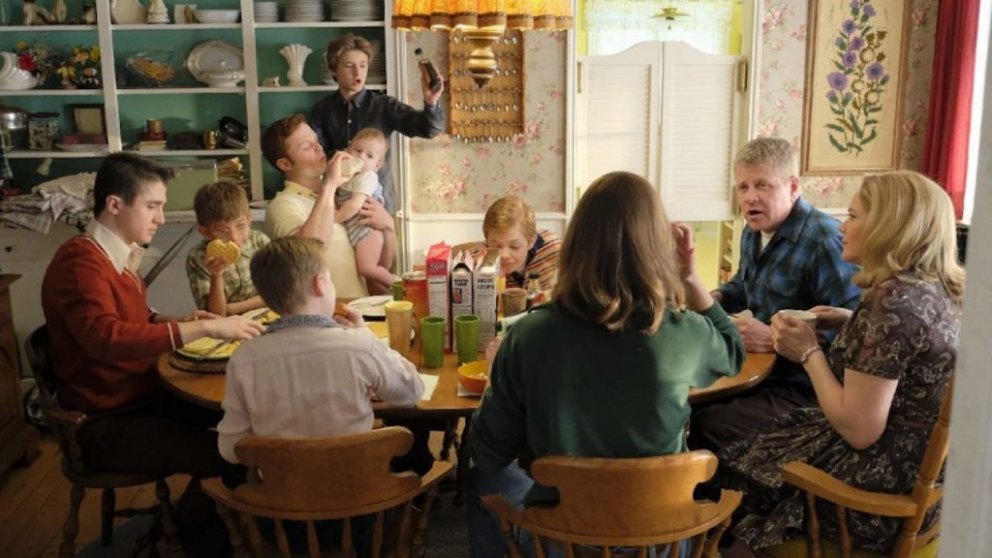 One of the most unique sitcoms to have come out in recent times, 'The Kids Are Alright' is a show about a family raising their eight sons together in a single home. The series is inspired by the childhood experiences of show creator Tim Doyle. Michael Cudlitz and Mary McCormack star as the parents of these eight children. The series is hilarious and keeps the humor fresh in every episode. Critical response to the show is also highly positive.
7. Ben and Kate (2012-2013)
'Ben and Kate' is a Fox sitcom about the lives of two siblings, Ben and Kate Fox. Fox is a single man who never manages to become a successful professional because he spends most of his life daydreaming. On the other hand, Kate is a pragmatic mother of a 6-year-old girl, and also works as a bar manager. When Ben visits Kate, he sees that she is in trouble and is finding it difficult to manage her personal and professional lives. Thus, he decides to move in with his sister and help her in bringing up her daughter. Though critical responses were positive, Fox decided to pull the plug on the show after its poor TV ratings.
6. Grandfathered (2015-2016)