The potential youngsters carry within them is immense only if you know how to harness it the right way. But there are few who know how to do so. Usually youngsters, mainly teenagers, are considered to be too fickle-minded and self-centered to look beyond themselves and strive for something better. However, the members of the Justice League are an exception to this. They know that the younger version of their team is no less dedicated to fighting crime than they are. What these youngsters lack in experience, they make up with fearlessness and determination.
The story of this young group begins when Robin, Aqualad, Kid Flash, and Speedy decide that they are not being taken seriously by the members of the Justice League and have to do something on their own to prove to Batman and his friends that just because they are teenagers doesn't mean they are useless. After they impress the seniors with their skills, the four youngsters are made into a team called Young Justice. The series 'Young Justice' follows these young lads and their various adventures while fighting crime.
Despite being an animated show targeted at a young audience, 'Young Justice' is not a very simple show to follow and comes with complex storylines. Critics have also lauded the fact that the makers have attempted to tell serious stories with layered characters in a series for children. While Season 1 of the series is simply called 'Young Justice', Season 2 has been christened 'Young Justice: Invasion', and the third season is called 'Young Justice: The Outsiders'. If you loved watching this show and are looking for more titles that explore similar concepts and ideas, then we've got you covered. Here's the list of best shows similar to 'Young Justice' that are our recommendations. You can watch several of these series like 'Young Justice' on Netflix, Hulu or Amazon Prime.
6. The Runaways (2017-)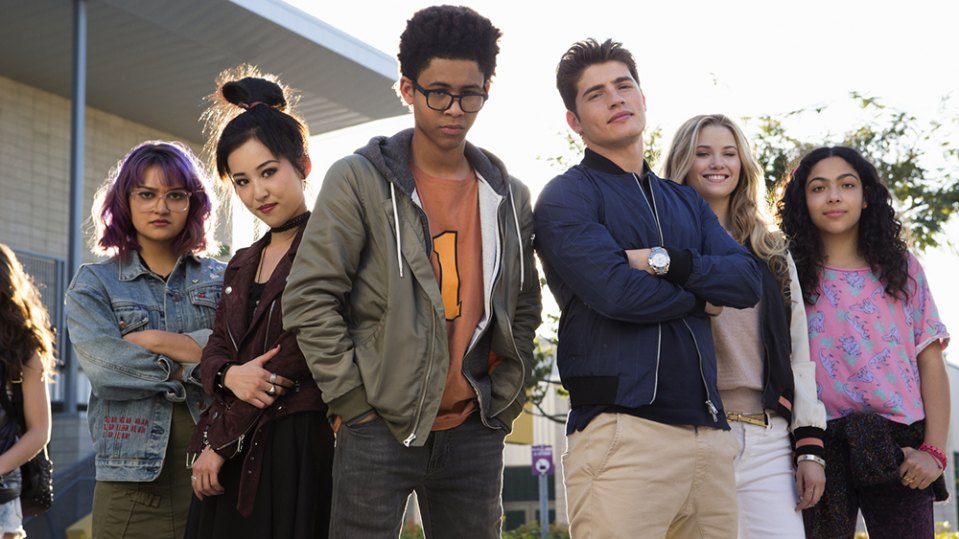 What would you do if you found out your parents were involved in some serious crimes? Would you dare to bring them to justice? Well, our heroes in the Hulu original TV series 'The Runaways' have taken the radical step of forming a group on their own to tackle the evil plots being concocted by the sinister criminal organization called the Pride created by their parents. 'The Runways' is a very unique series which focuses on concepts of justice, social integration, and a sense of belonging. The six main characters of the show belong to various backgrounds, but still, they have managed to unite together and have each other's backs at all times. The commitment they make for a greater societal good while going beyond their family ties is something truly radical considering the fact that the show is aimed at a young audience.
The series received some flack from critics, who pointed out that the story is quite formulaic at times. The reason that the series has made it to this list is that just like the members of Young Justice, these youngsters have also not let their age define their contributions to society. Both groups have taken steps that show great maturity and extreme mental strength.