Picking up where the previous film left off, Rey (Daisy Ridley) is on the remote island with Luke Skywalker (Mark Hamill) hoping he will teach her the ways of the force, she finds he is not interested in helping her. Knowing his place in the universe as a failed legend, Luke is haunted by his past, and troubled by the disturbances he feels in the force.
Meanwhile Kylo Ren (Adam Driver) fresh from killing his father, Han Solo, but bested by Rey in a light sabre duel is delving deeper into the dark side of The force, modelling himself after his dead grandfather, Darth Vader. Even his master, the evil Snoke grows weary of his efforts to be like Vader, demanding he not dress the same.
The resistance continues its fight against the new Empire, with General Leia (Carrie Fisher) commanding the troops while mourning Solo's death and losing her son to the dark side.
Many characters come into their own in the film, specifically Poe (Oscar Issac), the charismatic X wing fighter, who seems poised to take the place of the heroic, cocky Solo. Benecio Del Toro is wonderful as a gambler encountered on the casino planet, filling the screen with genuine star power. Together, both he and Issac give the film a great boost of energy, pushing the narrative along.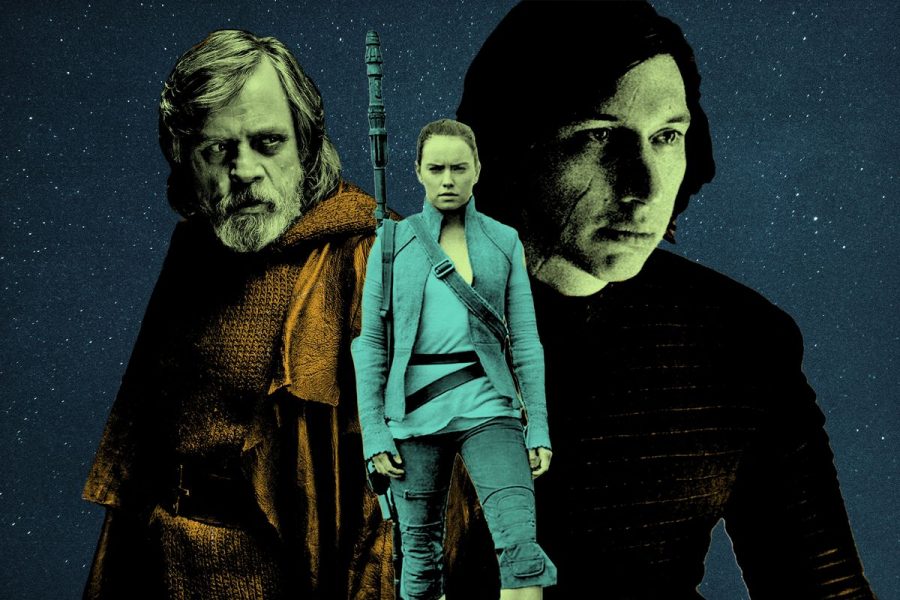 Rey gets a taste of the powerfully seductive dark side of the force, and where it goes is something of a surprise, and yes, there are a couple of jaw dropping plot twists you will not see coming.