Teenage is a difficult time and teenagers a strange bunch of individuals. On one hand, they are confused by the changes happening in their bodies and, on the other hand, they are trying their best to look appealing to the opposite sex. All the while trying not to burst with the reservoir of energy inside them. Teenage love is often the sweetest and purest even if it doesn't last long. The passion and the content of feeling your beloved in your embrace are multiplied tenfold knowing it might end the next day. Here we have a list of top movies based on teenage romance that you must watch to get a fresh perspective on life. For you can't know where you're going until you know where you've come from. If you are lucky, you might be able to a few these really good teen romance movies on Netflix, Hulu, or Amazon Prime.
15. Paper Towns (2015)
Paper Towns is a strange novel and consequently, a rather peculiar movie when it comes to teenage love and unavoidable drama attached to it. Taking a suspenseful and mysterious stance on the growth of a boy into a man, the story focuses on Quentin (Nat Wolff), a boy who is in love with his neighbour Margo Spiegelman (Cara Delevingne). Margo is the star of the school and is prone to going on adventures that inevitably end up in trouble. When the young adrenaline junkie goes missing, Q finds clues from Margo beckoning him to come and locate her. Drowned in his love for the girl he can't hope to get, Q ventures out on a journey with his friends to a fictitious town so that he can bare his heart out to the only girl he ever loved. Will Q be able to find Margo, the queen of her fantasies?
Read More: Best Virtual Reality Movies of All Time
14. Never Let Me Go (2010)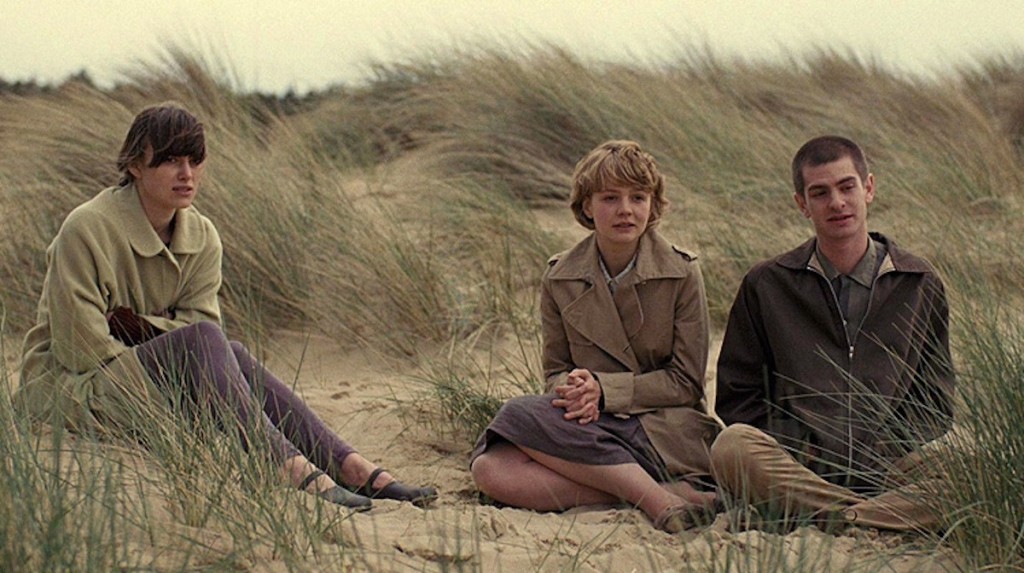 In a strange dystopian world where clone children are grown and nurtured only to harvest their body organs for expanding human life, three friends roam around in their wishful ignorance of the bitter truth of their life. However, in this world supposedly devoid of any passion or care, love finds its way as it always does. The three friends Tommy, Ruth and Cathy fall for each other in spite of all the odds against it. In a soul-crushing triangle of love with the result of being left alone decreed to be a swift death, how will the story of these three patients of Cupid unfold in this soulless world?