5. Mad Max: Fury Road (2015)
In a world filled with unnecessary sequels, 'Mad Max' is really one of those franchises which needed further exploration into the post-apocalyptic universe and 'Fury Road' couldn't have been more precise and perfect. Writer and director George Miller creates a stunning sequel, which is crazy, thrilling, gorgeous and is destined to be one of the big-screen spectacles of this year. Though being wild and relentless, it serves to being the epitome of outlandish poetry and dark humour, which surfaces when the world is all churned up.
Read More: Best Suspense and Mystery Movies of All Time
4. The Bourne Ultimatum (2007)
'Ultimatum' is a tribute to Bourne's determination, his driving skills, his intelligence and especially his good luck. The action throughout is an eye-popping stuff that makes our jaw drop, spiking our adrenaline level in almost all the scenes in unstoppable waves of energy and intensity. Paul Greengrass never lets us down, not even for a second and the result is we are kept glued to our chairs for the film's entire 111 minutes.
Read More: Best Survival Movies of All Time
3. Die Hard (1988)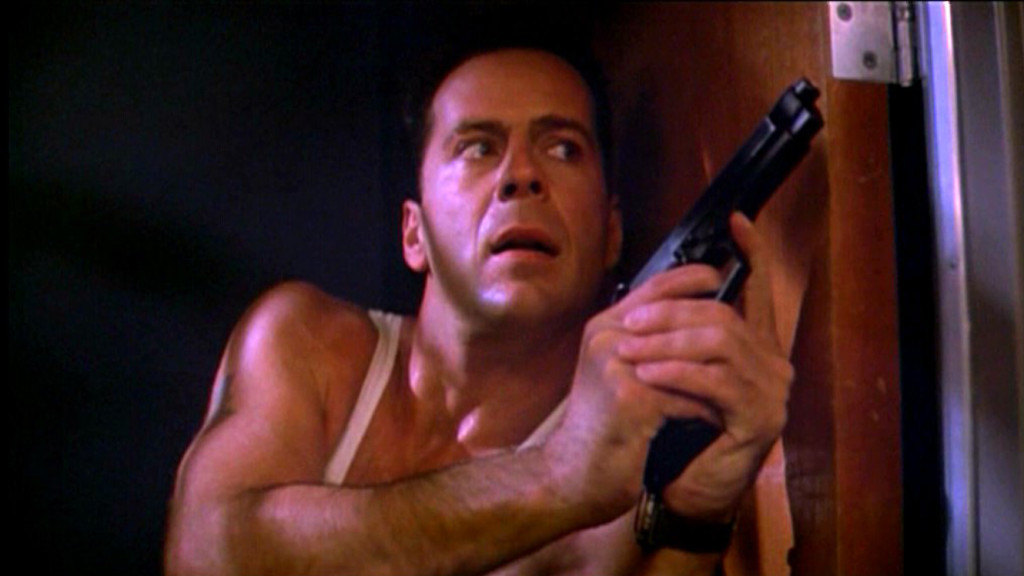 'Die Hard' is one of those movies in which during the first reel we see the protagonist, John McClane, ripping his shirt off and embarking on a mission, which is filled with adrenaline rush and ruthless action. This film gave birth to a new superstar, who would go on to become one of the widely-acclaimed Hollywood action-idols – Bruce Willis.
Read More: Best Movie Lines of All Time
2. Terminator 2: Judgement Day (1991)
All action films, according to me, requires a tough villain and 'Terminator 2' gives us just that, along with a better hero. This film, made by James Cameron, changes the whole way we look at science-fiction action movies in a whole way, even in the 21st century. A grasping storyline and commendable performances by all the actors, especially Arnold Schwarzenegger, makes it an awe-inspiring sequel to 1984's 'The Terminator'.
Read More: Best Character Driven Movies of All Time
1. The Matrix (1999)
To be a ground-breaking blockbuster, a motion picture has to be unique, setting itself apart from other features. Not only should it take the audiences by complete awe, it should also leave them stunned and bewildered. 'The Matrix' is such a film–a film that has changed how we look at and expect from science-fiction action movies, a film that has left an impact on the cinematic world and is, till date, influential in a huge way.
Read More: Best Thriller Movies of All Time